In blended yarns, different properties combine, resulting in enhanced physical properties and desirable characteristics in the final product. Another advantage of blended yarns is cost effectiveness. A good example illustrating these points is cotton/polyester blends in a ratio of 30/70, 50/50 or 70/30. In the two-for-one twisting process, cotton/polyester blended yarns are ideally suited for a higher production speed, due to the higher tensile strength of the polyester.
Saurer expertise in blended yarns
Well known in this field, Saurer Technologies has over a century of experience. The CompactTwister has been designed with features for high productivity and optimised yarn quality. Carefully and specifically designed yarn-guiding elements made of ceramic- and plasma-coated surfaces, which transmit the necessary friction during the twisting process, ensure a high quality standard in the produced yarn.
Another key feature is the higher weight of the doffing packages. These include Saurer's high-density 7" cylindrical feeding package with a package weight of 0.95 kg or 1.89 kg and significantly reduced power consumption, due to a reduction of the rotating spindle mass. In all aspects of the machine design, Saurer has taken steps to ensure high productivity in relation to low energy consumption, which will foster the success of the company's customers in a competitive and fast-changing market environment.
New yarn tensioner
Higher production speed will consequently increase the stress on the yarn-guiding elements that apply tension to the yarn. To counter this, the new yarn tensioner with a single self-cleaning ceramic ball, which is easy to adjust, offers high resistance against abrasion and covers a very wide application range. This eliminates the time-consuming replacement of tension capsules for yarn lot changes and will ensure quick production set-up.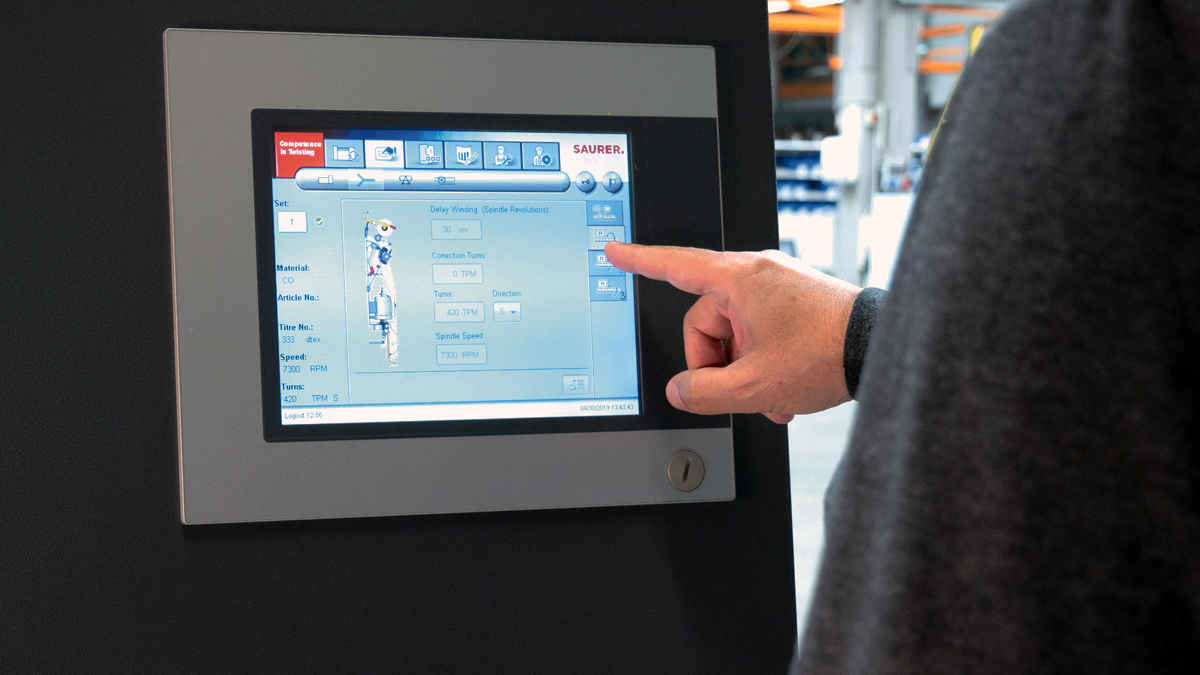 Wide range of package shapes
The computer-controlled servo gear drive with frequency inverter offers a wide range of cross-wound package shapes; and covers a flexible take-up speed range of up to 120 m/min. The density of the cross-wound package is optimised by central adjustment of the yarn deflection, pre-take-up speed and yarn deflection angle.
Saurer's customers also value the ability to collect production data centrally; connect to the machine remotely and to access the performance indicator; which constantly monitors the energy consumption, on the machine terminal. A signal lamp on the machine indicates when power usage is not within the given tolerance range; so that adjustments can be made as necessary.
The CompactTwister with its detailed design and great variety of functional options offers a tailor-made set-up; for the yarn processing industry. Trusted machine quality and the availability of an effective global service network; form the foundation of the partnership Saurer has with its customers.