Several important fairs has been announcing the decision to postpone or cancel for the last two months due to the new type of coronavirus outbreak. INDEX 20, which is the biggest fair of the nonwoven sector, has also joined among the postponed fairs. The fair, which is planned to be held in Geneva from March 31st to April 3rd, was postponed to October 20-23, 2020 due to the coronavirus outbreak that increased its impact. By ordinance entering into force on 28 February 2020 at 10:00 am, the Swiss Federal Council has prohibited all events bringing together more than 1'000 people.
In the current circumstances, the situation is qualified as a force majeure event. As a result, taking into account the negative evolution of the situation, INDEX 20 is postponed to 20 – 23 October 2020. The situation has recently significantly deteriorated with the appearance of the first confirmed cases of coronavirus in Switzerland. The organisers had no other choice than to review their assessment of the situation and to act in strict compliance with the ordinance of the Swiss Federal Council.
"We trust that all participants will understand this forced decision"
Pierre Wiertz, EDANA General Manager said; "We sincerely regret this situation; as large numbers of people around the world have invested in ensuring that the event takes place. However, the well-being and health of all INDEX 20 exhibitors, visitors, and exhibition staff; as well as their business needs and expectations, remain our highest priority. We trust that all participants will understand this forced decision".
The world continues to discover the important role of nonwovens in protecting healthcare staff and patients through medical devices and personal protective equipment; such as surgical masks, respirators, gowns, drapes and coveralls. It is deemed unfortunate that the biggest nonwovens trade show ever; with over 730 exhibitors and covering 24.700m2, has had to be postponed because of the largest epidemic in decades.
More than 12.700 visitors from more than 100 countries are expected to the INDEX20 fair postponed to October. More than 660 exhibitors from 41 countries will take their place in the 50.000 square meter fair area in Palexpo. INDEX nonwoven fairs cover the following sectors; filtration, geotextiles and civil engineering, hygiene and cleaning, medical (infection prevention), transportation and packaging.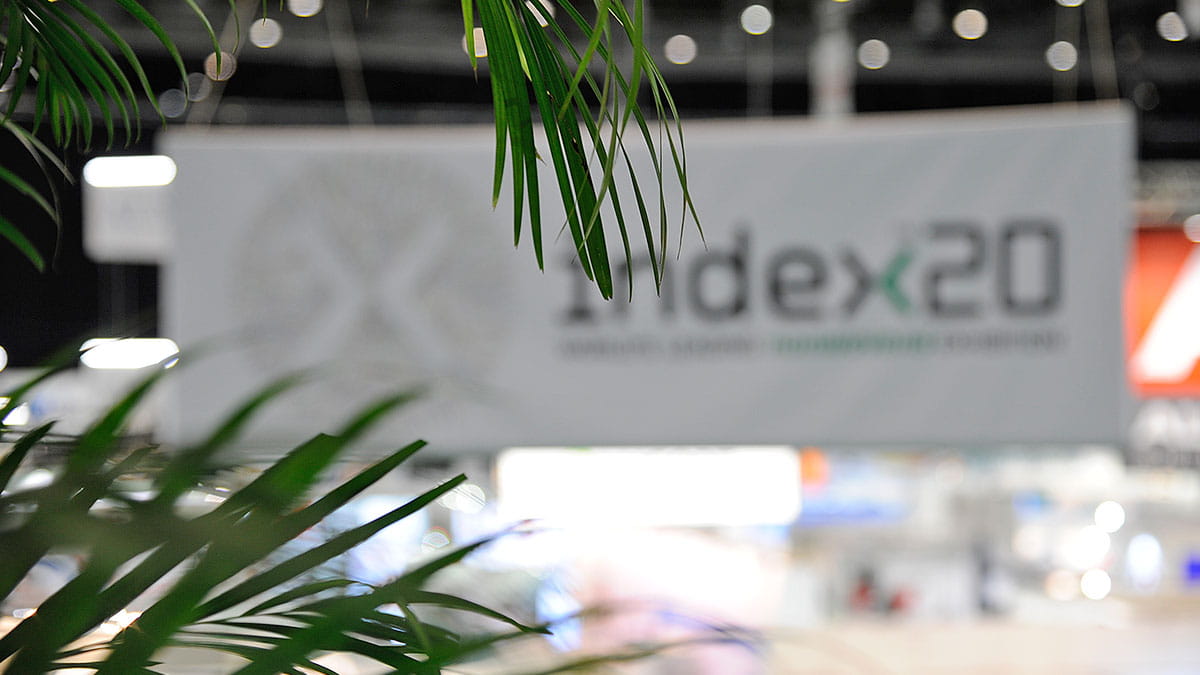 Candidates for INDEX 20 awards are announced
The candidates of INDEX awards, which are highly anticipated at each INDEX fair; have been announced and their winners will be exhibited at the Nonwoven Innovation Lab. The competition is organized in the following categories; nonwoven roll goods, Finished products made from, or incorporating nonwovens; raw materials or components of special relevance to the nonwovens industry and related converted products; innovation in machinery of special relevance to the nonwovens industry, the most original marketing campaign for a product made from; or incorporating nonwovens, sustainable product, sustainable process and management practice. The winners of the contest will be announced on the day the INDEX20 opens.