Bangladesh will host Intex South Asia, one of the largest international textile sourcing shows in South Asia, on June 16-18, 2022. The 9th Intex South Asia – Bangladesh, which will be physically held in Hall IV International Convention City Bashundhara (ICCB) in Dhaka, will be the first international textile sourcing show in the country post-pandemic. Intex South Asia will bring together textile and apparel industry stakeholders from Bangladesh to conduct business with more than 150 local and international suppliers of fibres, yarns, apparel fabrics, trims, laces, embroidery, and textile design software after two successful Bangladesh editions, most recently held physically in 2019 and virtual in 2021. The show will also contribute to the growth of the international business by mediating interaction with textile manufacturers, trend forecasters and more.
Intex South Asia will be a centre of attraction for the region
Bangladesh's textile and apparel exports are aimed to reach 100 billion US dollars in the next 10 years. Intex South Asia platform will enable textile and RMG industry stakeholders to reconnect with new and existing international textile suppliers in this sense. The show will also provide opportunities for them to explore sourcing opportunities for new product development and learn about the latest innovations, trends and sustainability in textiles by international experts.
The 9th Intex South Asia – Bangladesh edition will witness more than 75 companies from India and Bangladesh, along with international participants from South Korea, Turkey, Italy, Indonesia, Thailand, China, UAE, Singapore and UK showcasing their innovative, sustainable and latest textile offerings for 2023-24 SS/AW.
In addition, this platform allows Bangladesh's large and SME textile manufacturers to showcase 'Made in Bangladesh' trendy and quality products, and promote backward linkage to leading garment manufacturers, exporters, sourcing/buying offices of international brands and retailers, domestic apparel brands, and fashion labels in Bangladesh.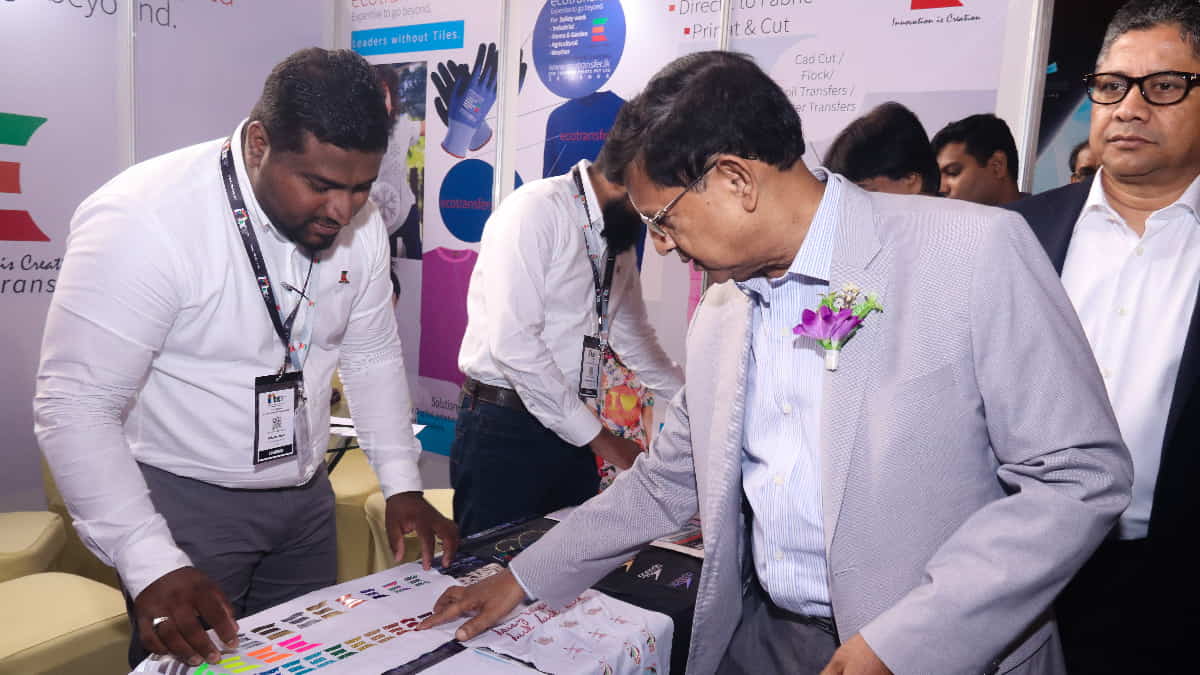 Worldex India Director and Intex South Asia Bangladesh Organizer Arti Bhagat said the 2022 edition presents a curated collection of new products and innovations by Indian and international suppliers to create assured, new business opportunities for the Bangladeshi industry. Bhagat emphasized that this show delivers a two-fold advantage for Bangladesh and said; "It creates opportunities for Bangladesh to increase its global market share and strengthen its reputation as a sourcing destination for high-fashion and value-added garments. I believe our platform would further assist the growth and development of the textile and apparel industry of Bangladesh."
The textile industry will share its expertise at IBF
The Interactive Business Forum (IBF) Seminar Series will also be held simultaneously with the show. This knowledge-sharing platform will host cutting-edge industry seminars, presentations and workshops on supply chain, innovations, sustainability, and global fashion trends by global industry experts. Among industry experts at previous seminars were: The Woolmark Company, Cotton USA, Italtex Italy, QIMAone (Hong Kong), Oeko-Tex (Germany), BCI Better Cotton Initiative (Switzerland) and more. It is stated that the 2022 edition's IBF Seminar Series Agenda will be announced shortly.
Intex South Asia – Bangladesh will also welcome Arise Integrated Industrial Platforms (ARISE IIP) as its Africa Investment Partner. ARISE IIP identifies industrial gaps in Africa and designs sustainable solutions to locally transform raw materials, boost exports and promote trade. Visitors will be able to see the ARISE IIP booth throughout the show, as well as attend the 'Investment Opportunities in Africa' Session in the IBF Seminar Series.
Intex South Asia, organised by Worldex India Exhibition & Promotion Pvt. Ltd, is endorsed by International Textile Manufacturers Federation (ITMF), Bangladesh Knitwear Manufacturers & Exporters Association (BKMEA), Bangladesh Garment Buying House Association (BGBA), India-Bangladesh Chamber of Commerce & Industry (IBCCI), Taiwan Textile Federation (TTF), Korea Textile Center (KTC), Thailand Textile Institute (THTI), The Cotton Textiles Export Promotion Council (TEXPROCIL), Federation of Indian Export Organisations (FIEO) and the Malaysian Knitting Manufacturers Association (MKMA).
Visitors can get their complimentary badges for the 9th Intex South Asia – Bangladesh edition by registering here.