ISKO, the world's leading denim manufacturer and developer, which is a part of Sanko Tekstil, a subsidiary of Sanko Holding, attended the Textile Exchange Sustainability Conference held on November 2-6.
ISKO met with more than 1200 industry professionals from all over the world at this digital event, and exhibited its studies, innovative solutions and collaborations on sustainability. During the 5-day event, sessions and network opportunities were held in order to discuss Science Based Targets, climate change, transparency and co-collaboration.
ISKO Senior CSR and Sustainability Executive Ebru Özküçük Güler said; "Ambitious targets, positive collaboration and a forward-thinking vision will be the levers that set the pace of the fashion industry of tomorrow. It has never been more apparent that the time is now to create the change we would like to see in the coming years. The work we do in our operations is always aimed at enabling best practice and driving forward thinking. We are proud to be a trusted partner and member of the Textile Exchange and support their agenda towards a more sustainable and responsible fashion industry".
R-TWO technology keeps getting enriched
ISKO is a reliable partner and member of Textile Exchange since March 2019, and manages to keep the changing pulse of international conditions. The company had the chance to exhibit the R-TWO technology, which has Textile Exchange certificates for 25 thousand products, at the event. These certifications cover the Content Claim Standard, Global Recycled Standard, Organic Content Standard or Recycled Claim Standard levels;, ensuring trust and certainty in chain of custody and material sourcing.
This program reduces raw material impact and highlights its ambitious Life-cycle Assessments (LCAs) project; to develop verified Environmental Product Declarations (EPD®s) assessing the impact of all the products in its portfolio. Since its launch in 2019; ISKO has elevated and incorporated its R-TW technology in all its 25,000 products; achieving a fully green production. By using a mix of reused and recycled material, the program performs at scale with increased sustainability credentials; and is built to design waste out of the system while embedding circularity into early stages of the production processes.
ISKO Sustainability Impact Report
ISKO also presented its first Sustainability Impact Report; which sets bold targets and provides a detailed overview of the company's work; within the UN's Sustainable Development Goals and ILO standard frameworks. These were also a central theme of the conference; focusing on Science Based Target initiatives and the crucial role of embedding these into business strategy. The report provides brands and designers with clear transparency regarding the production process and information on their life cycles.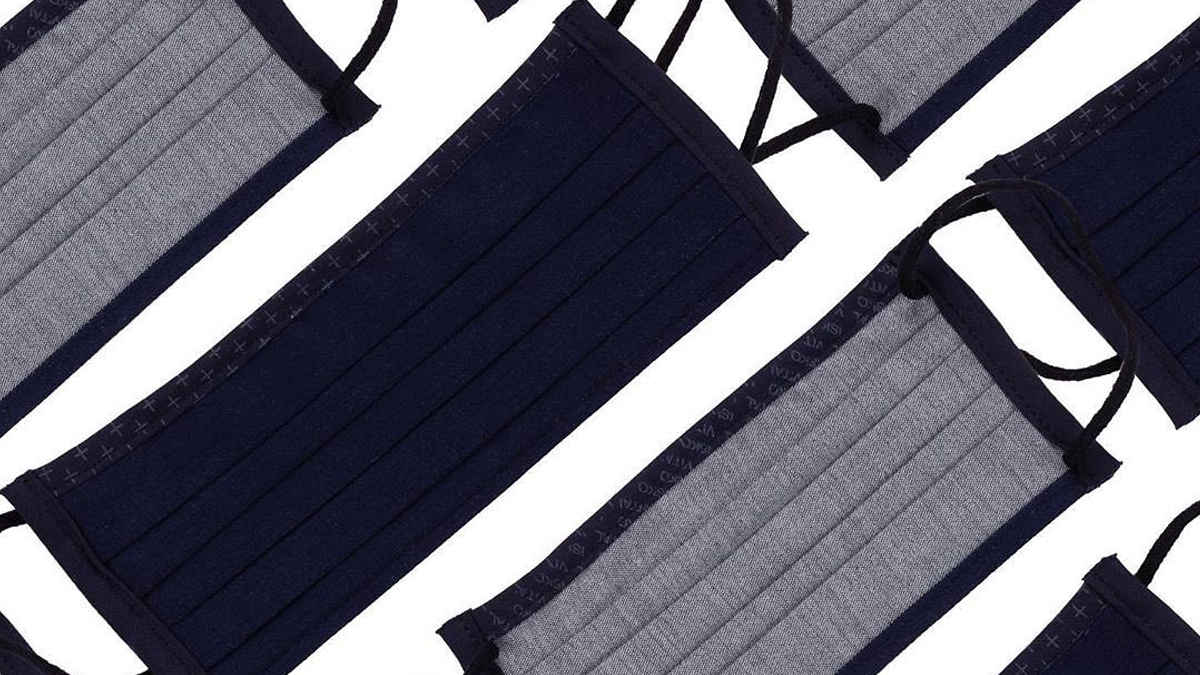 Taking care of people, taking care of the planet with ISKO Vital+
The conference also provided an excellent opportunity to provide additional information about ISKO's organic cotton face mask ISKO Vital+; which stood out during the Covid-19 pandemic. Designed with comfort and sustainability in mind, these face masks have a unique 4-fold structure for comfort and sustainability.
They are fluid repellent and highly effective at filtering bacteria – all achieved through a single layer of organic cotton; which makes the face cover very easy to breathe through and comfortable to wear. They are also gentle on the skin, dermatologically tested and OEKO-TEX Standard 100 certified. Washable and reusable up to 15 times in the Premium line and to 30 time in the Supreme one; ISKO Vital™+ face covers help reduce the amount of waste generated by single-use disposable masks.