Itema, the leading provider of weaving solutions, including weaving machines, spare parts and integrated services, exhibited its latest innovations at ITM 2022, held on June 14-18. The company attracted great interest from local and international textile manufacturers during the exhibition. ITM 2022 has also been the occasion to celebrate the launch of Itema Türkiye, established in Istanbul on April 13. A special VIP event was organized to celebrate the foundation of the new subsidiary, which started its operations under the name Itema Tekstil Makineleri Servis Sanayi ve Ticaret Limited Şirketi.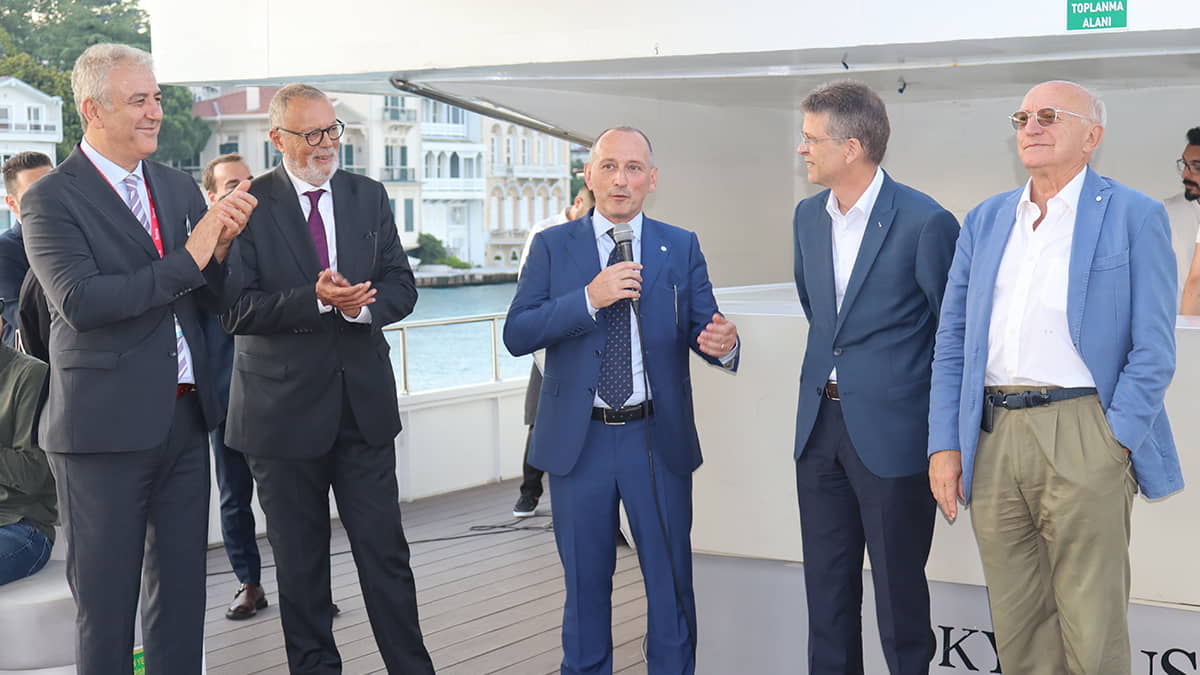 Important names from the Turkish textile industry, especially from Bursa, Çorlu, Denizli and Kahramanmaraş were invited to the Itema VIP Türkiye Bosphorus Yacht Cruise, which took place on the evening of June 14 with a breathtaking view of the Bosphorus. Itema Group CEO Ugo Ghilardi and Itema Group President Gianfranco Ceruti, making a short speech, remarked on the strong ties with the Turkish textile industry. Ghilardi summed up their main goals as 'Being closer to Itema customers in Türkiye by providing the best possible service' and continued his words as follows; "First of all, I would like to thank all the guests for coming. It is very important for us to celebrate the establishment of Itema Türkiye with you. We believe that this new process, which will further enhance our long-standing cooperation and commitment, will strengthen us all."
In his speech, Itema Türkiye General Manager Pamir Özaltan said that the Turkish textile industry demands both quality and competitive solutions, therefore that's why investors trust Itema. Özaltan stated; "As the guests who are celebrating the establishment of Itema Türkiye with us this evening know very well, as Itema our priority is to feel the Itema quality in every fabric our customers weave. We are a reliable partner in the Turkish market with our advanced, flexible, innovative and eco-efficient weaving solutions. We are now a Turkish company ourselves. While sharing this joy with you, I would like to state that the services we offer will develop further."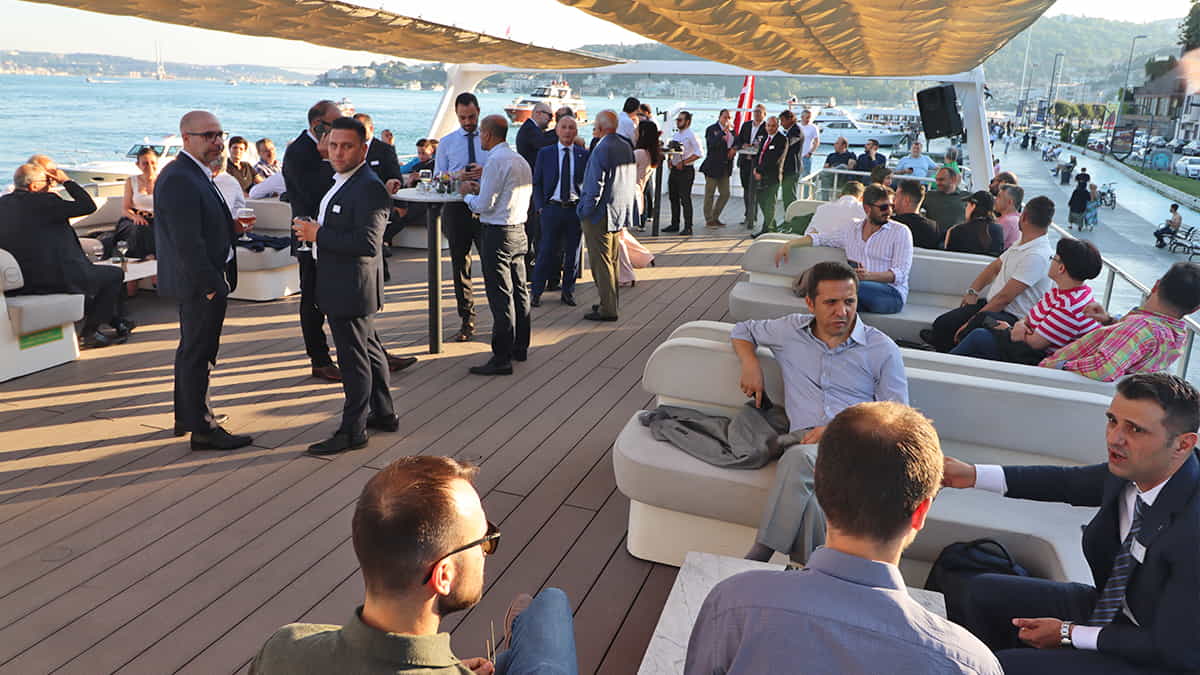 Itema's Türkiye representative A. Modiano partners Vedat Anjel and Mehmet Öz underlined that Itema will become even stronger in the coming period and that there will be no change for customers in service and communication processes.
The yacht cruise lasted until the late hours of the evening with the views of the historical and natural beauties of the Bosphorus, and the tastes of Turkish and Italian cuisines were also offered to guests.