The textile industry is eagerly waiting for the fairs to be reorganized by taking the necessary measures to recover after the pandemic. And Turkey's largest textile machinery and technology fair in the region ITM 2021 will be held at Tüyap Fair and Congress Center, on June 22-26 to meet with industry innovations. It is stated that the Turkish textile industry, which continues to produce and export, especially during the pandemic period, has an intense demand.
Recovering from the challenging pandemic period of 2020 with almost no loss, Turkey has achieved a 14% textile exports increase in the first months of 2021. Textile and apparel manufacturers, who increase their capacities, expand their factories and renew their technologies in order to meet the textile demands of the world and to respond to the orders in the fastest time, continue to invest in machinery. In 2020, global technology manufacturers, prominently European manufacturers sold the most machine to Turkey. It is predicted that these sales will continue at the same pace in 2021.
Despite the pandemic, the Turkish textile industry continued to grow in 2020 with new investments. While a giant hygienic and medical fabric production facility was invested in Çorlu, a Turkish textile machinery manufacturer, which has a significant power in the global market, decided to invest 40 million Turkish Lira. A Gaziantep-based spunbond and meltblown nonwoven manufacturer added two new meltblown lines to its operations. A large South Korean company that wants to reach the European market has rolled up its sleeves for an investment of 430 million dollars in Çerkezköy. Due to these investments, the purchase of textile machinery increased by 37.1% in the first nine months of 2020 to over 1 billion USD.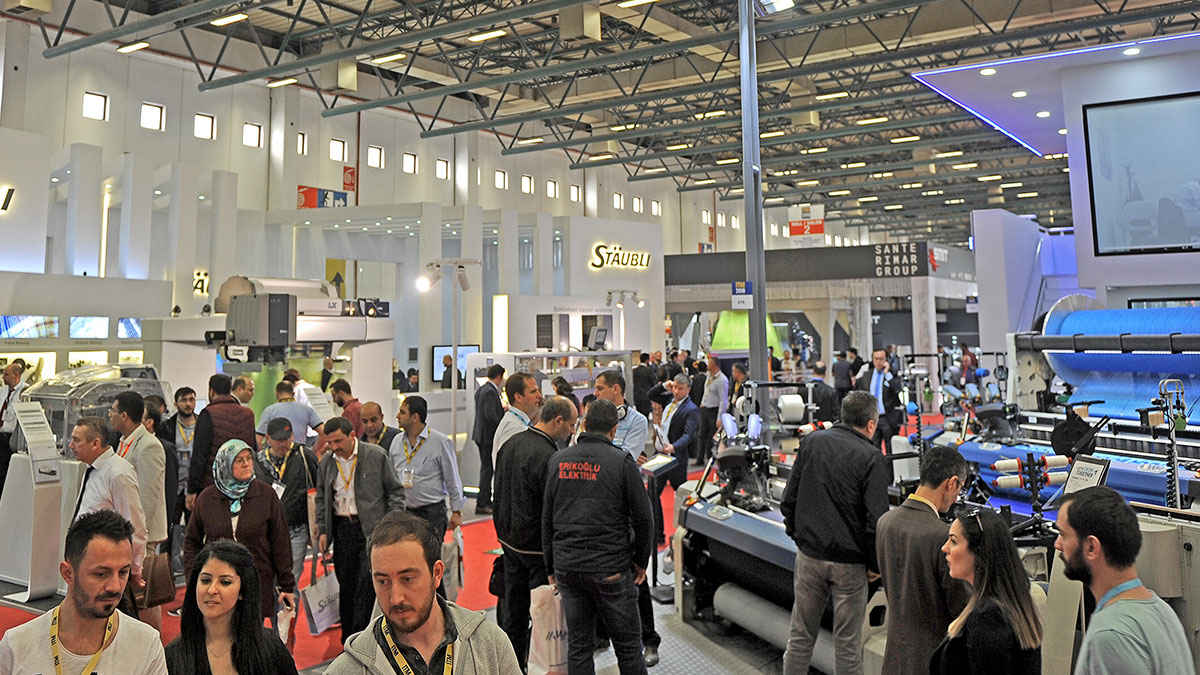 ITM 2021 will be carried out with strict measures
ITM 2021, which will be held in line with the demands of the textile industry, who wants to take advantage of these opportunities in investments, will be held with the necessary health and safety measures. All exhibitors and visitors at the fair will be taken to the fairground by a HES code or Covid test results check. In the TÜYAP fair area where hygiene and health measures were taken against Covid-19, all preparations were made in accordance with the rules of activity determined by the Ministry of Health and to protect human health. Another factor that raises expectations towards the fair is the starting the vaccination process in the first quarter with haste in Turkey. It is aimed to vaccinate 50 million of the population by the end of the first quarter.
ITM 2021 International Textile Machinery Fair will be held at Tüyap Istanbul Exhibition and Convention Center, Turkey's first and only fairground with TSE Covid-19 Secure Service Certificate, on June 22- 26, 2021. Istanbul İplik and HIGHTEX & Pandemic World Expo fairs, which will be held simultaneously with ITM 2021, will host international exhibitors and visitors.