Narrow weaving solutions manufacturer Jakob Müller announced the MÜGRIP® MBJ8 MDW®, the only rapier weaving machine that provides the technology to produce woven labels based on natural fibre or biodegradable yarns. Conventional technologies based on rapier or airjet weaving machines with regard to the production of woven labels allows only the processing of chemical fibre, thus requiring a thermo slit edge or an ultrasonic slitting in a separate process. Jakob Müller's technology based on MÜGRIP® MBJ8 MDW® not only allows customers to process all kinds of natural fibre and biodegradable yarns on a rapier weaving machine, but in addition provides the so-called VELVEGDE® edges with utmost softness, which is far superior to thermo or ultrasonic slit edges. MÜGRIP® MBJ8 MDW® has already been introduced in key markets in line with Jakob Müller's market launch concept.
Jakob Müller Head of Global Sales and Marketing Christian Lerch explained the details of the new weaving technologies to Textilegence, stating that there is a great potential in the market since the apparel industry is moving more and more towards sustainable and biodegradable products. Lerch disclosed that their new technology makes an important contribution to this development and pointed out the importance of woven labels in a garment in terms of marketing. He said; "Therefore, the labels produced with MDW® technology enables our customers' marketing processes in the apparel industry".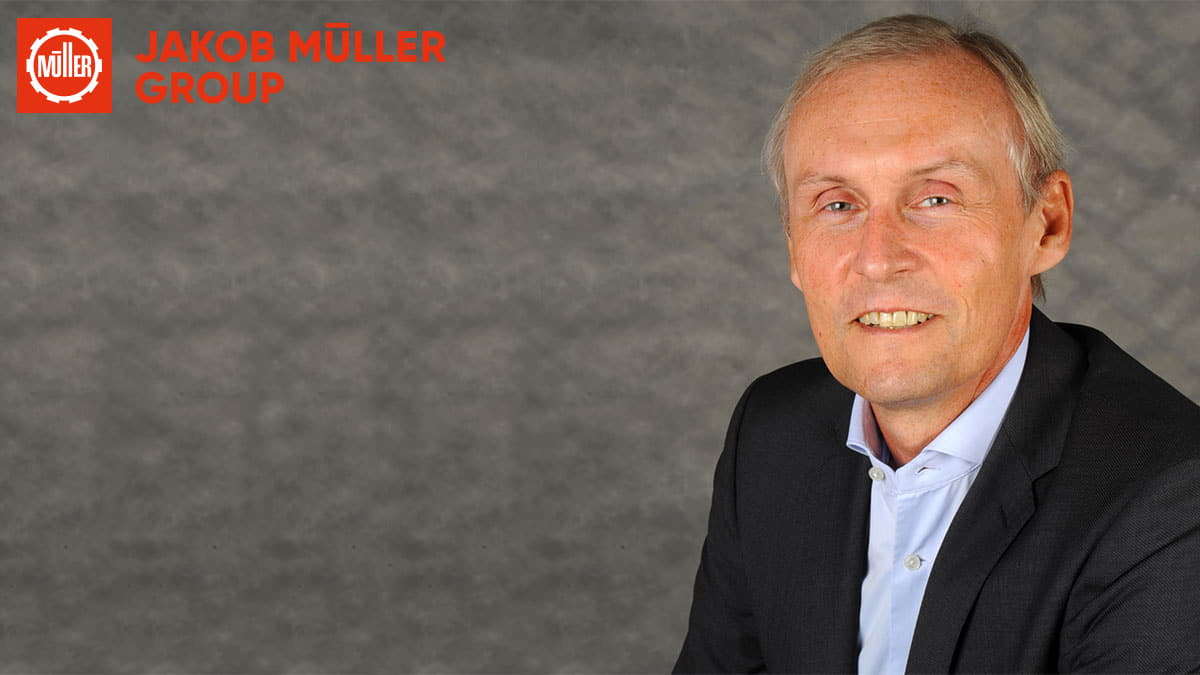 Only rapier weaving machine for the production of natural and biodegradable labels
Christian Lerch said that Lyocell yarns cannot be processed using thermo or ultrasonic slitting, but requires a process called cold slit. He disclosed; "Therefore, the processing of Lyocell yarns for woven labels only works out in combination with the MDW® technology based on our proven rapier weaving loom, type MÜGRIP® MBJ8 in order to avoid the unravelling of the edge". Lerch also stated that the end product, produced with this technology, is a skin-friendly textile label that provides a high level of hitherto unmatched wearing comfort.
More economical and sustainable label weaving with Jakob Müller MÜGRIP® MBJ8 MDW®
Christian Lerch explained that the increasing demand for sustainable products in the apparel industry is driving the investments into their technologies and said; "Not only customers, but also brands are approaching us. A big advantage of our modular concept is, that our customers invest into a basic MÜGRIP® MBJ8 with the option to a future upgrade with the MDW® module in order to meet the growing sustainability requirements with regard to the processing of relevant yarns".
Lerch underlined that these innovations do not require an additional process such as ultrasonic slitting to get a smooth edge and ended his words by saying; "This is not only saving additional investments, but also reduces the ecological footprint in terms of avoiding plastic waste and promoting circular economy. In addition, the unique, smooth edge is for sure tremendously increasing the quality aspect of a woven label, and this allows achieving a more valuable product".