Kipaş Tekstil, one of Türkiye's and Europe's largest integrated yarn and fabric manufacturers, opened its new weaving facility with 300 weaving looms and a weaving capacity of 120 thousand square metres per day. The opening ceremony of the facility, employing approximately 500 people, was held with the participation of Minister of Industry and Technology Mustafa Varank, Kahramanmaraş Governor Ömer Faruk Coşkun, Kahramanmaraş Metropolitan Municipality Mayor Hayrettin Güngör, Chairman of the Committee on Internal Affairs AK Party Kahramanmaraş Deputy Celalettin Güvenç, AK Party Kahramanmaraş Deputy Mehmet Cihat Sezal, Kahramanmaraş Deputy Ahmet Özdemir, Kipaş board members, press and employees.
Minister Varank attended the opening of the new weaving facility of Kipaş Holding within the scope of his Kahramanmaraş visit and received information about the business from M. Hanefi Öksüz, Chairman of the Board of Directors of the Holding.
Öksüz said that Kipaş has been working hard for the industrialization of the country for the last 20 years and underlined that the newly opened facility is very important. He continued his words as follows; "We are happy to bring such a facility to our city and our country. This is Europe's largest business under one roof. 120 thousand metres of fabric will be produced per day here. One of the important sectors of our group is textile. We make over half a million dollars in turnover. Our machines are all state-of-the-art. We started a new restructure. Therefore, it is important that the machines are cutting-edge, but the safety of our personnel working here is more important. We are renovating all of our old buildings in accordance with the newer regulations since we are thirty-eight years old.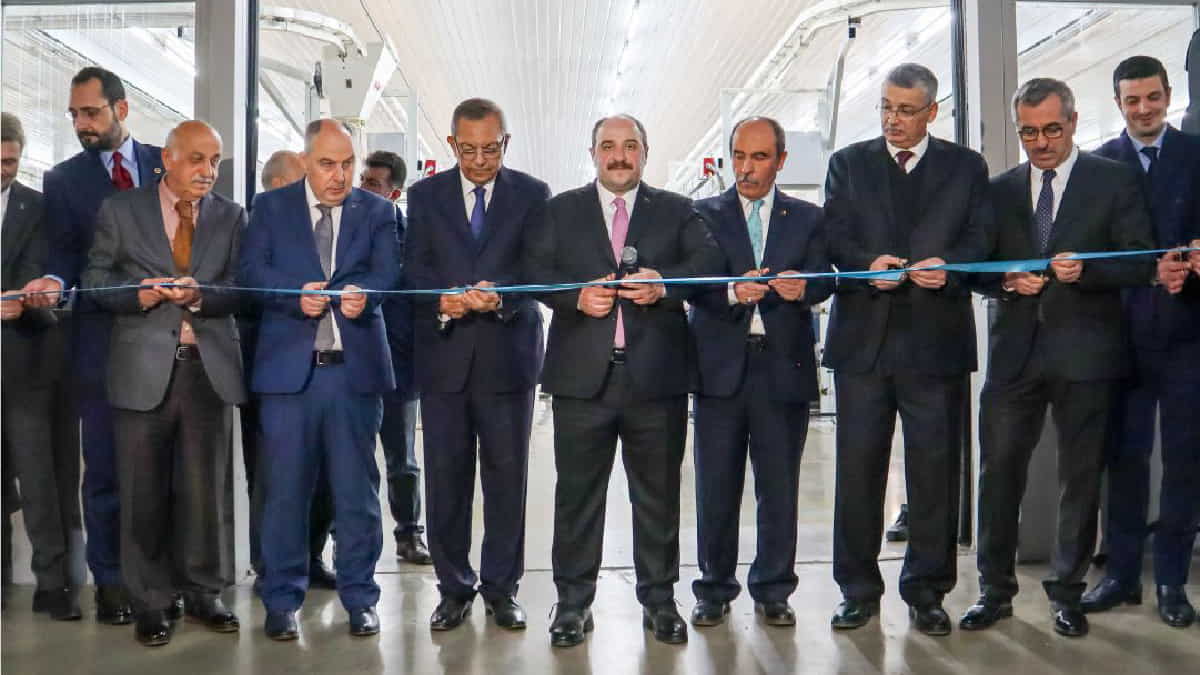 Kipaş Tekstil also produces fabrics for the defence industry
M. Hanefi Öksüz stated that they also produce fabrics for the defence industry and said; "We will start production for our Ministry of Defense if our last production passes the security screening. We have a special work on the bulletproof fabrics we make. The fabric can transmit the information of the soldier's injury and their coordinates to the centre with the computer system when a soldier is injured".
Minister Varank cut the opening ribbon with the members of the protocol and in a statement to the journalists said that Kipaş Holding is the largest in Türkiye in the textile and weaving sector. Varank stated that Kipaş is a company that can make very serious exports and contributes greatly to reducing Türkiye's current account deficit, adding that it also creates a serious level of employment for Kahramanmaraş.