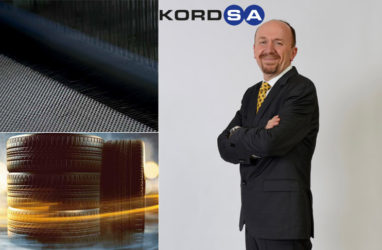 Technology leader of the tire cord, composite and construction reinforcement market, Kordsa increased its operational profit 22% compared to the same term of the previous year. Its total profit has became 112 million TL with 11% increase. One of the shareholdings of Sabancı Holding, Kordsa succeeded to increase its turnover 29% compared to the last year in the first half of 2017.
Receiving the feedback of its investments with turnover and profit increase. Kordsa continued its persistent growth with its strong stock raise. Making evaluations about the first half of 2017, Kordsa CEO Ali Çalışkan said that Kordsa presents its added value and innovative reinforcement technologies with 'reinforcing the life' motto from America to Asian Pacific. Çalışkan continued thusly;
Kordsa maintained the innovative projects
"Today, we are continuing to add value to all our shareholders with our R&D achievements in global market, long-term customer relationships and investments. Apart from our powerful operational performance in the first half of 2017, we maintained our innovation projects that will shape the future's reinforcement technologies with the strategic cooperations we made with our customers in global market. Today, we are working for the future's lighter tires and tools in our R&D center chosen. As one of the top 3 R&D centers in Turkey.At JEC which is world's biggest composite fair and was held in France in May, we introduced our new resin technology decreasing the curing process from 9 minutes to 3 minutes. Our resin techology provides rising efficiency in production cycle and enegry saving, attracted great interest. ".
Highlighting tha fact that they continued investments with the aim of growth goal in reinforcement market covering tire, construction and composite technologies, Ali Çalışkan said; "Our polyester yarn investments that we announced in 2016, continues at full speed in Indonesia and Turkey. By 2018, both will have been put into use and served in a market with a relatively higher growth increase. We are developing visual and structural parts for the production of stronger and lighter tools in our R&D center taken place in Composite Technologies Excellence Center. In composite technologies where we increase the number of our projects everyday, we have reached to 15 cooperation project level. "