Kornit Digital, one of the leading producers of sustainable on-demand digital printing technologies for the fashion and textile industry, demonstrated its complete portfolio of high-volume digital production that empowers the industry to adapt to the new requirements of supply and demand at PRINTING United Expo 2022, on October, 19-21. The company also shared findings from its second annual Impact Report, reflecting an ongoing commitment to helping transform to a more sustainable and efficient business model.
Kornit Digital displayed its DTG and DTF solutions at PRINTING United Expo 2022
Through the power of high-volume, on-demand production, companies are now better able to adopt nearshoring, fix broken supply chains, and embrace the promise of virtually unlimited creativity and quality. In this context, Kornit Digital presented its direct-to-garment (DTG) and direct-to-fabric (DTF) solutions, which offer effective opportunities to brands and retailers in an industry often defined by waste and overproduction, to the visitors during the exhibition. These included Kornit Atlas MAX for high-quality mass customization, Kornit Atlas MAX POLY to transform the world of polyester and poly-blended sportswear with vibrant colour, and Kornit Presto MAX to turn concepts into brilliant custom fabrics for fashion, home-décor, and other key applications. Leaving behind a successful exhibition, Kornit Digital has also added Brazil-based fashion printing company Brand Têxtil, which purchased the Kornit Presto MAX, among its new customers.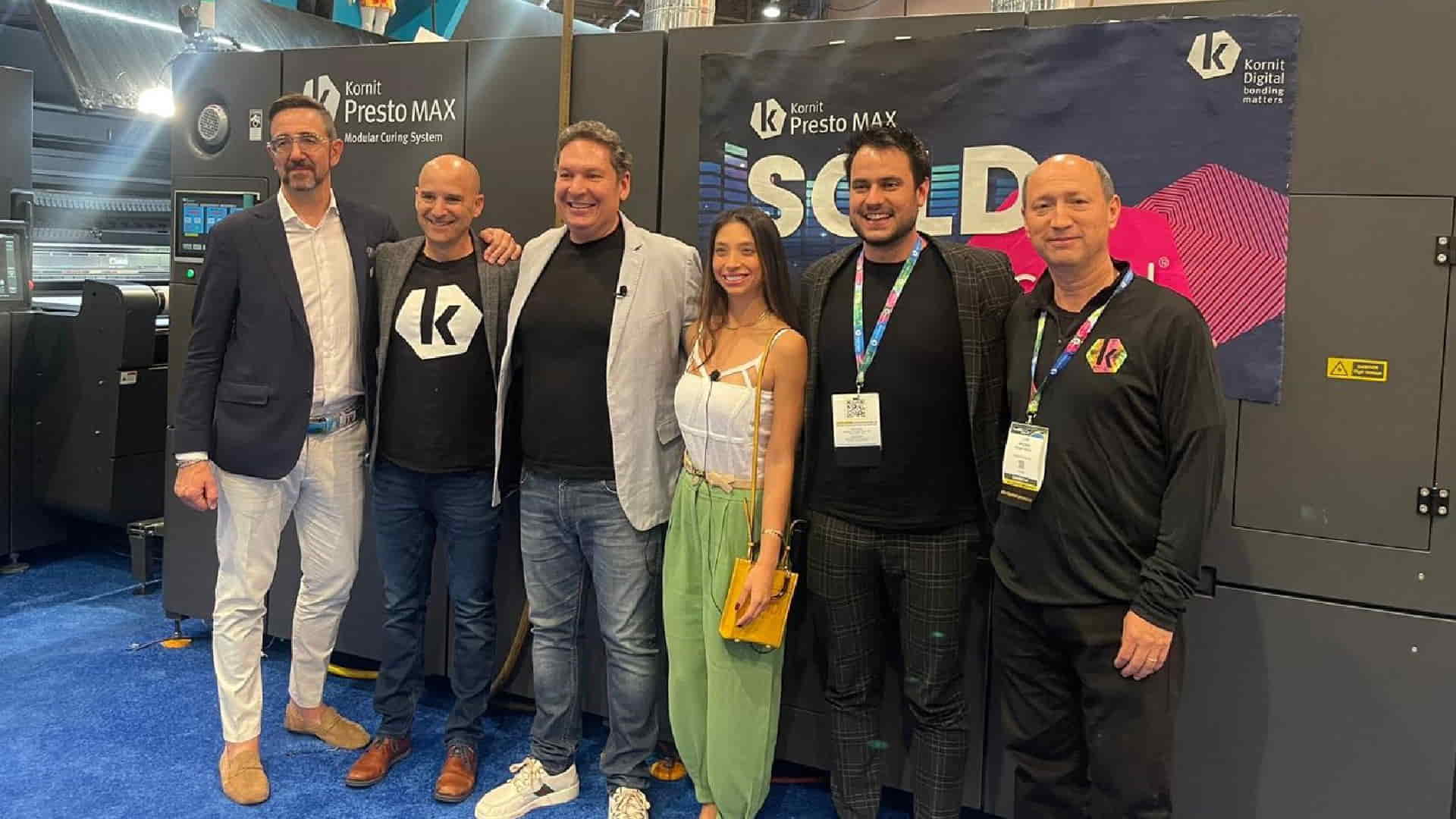 Attendees will also receive a VIP introduction to the game-changing Kornit Apollo platform for highly automated, digital mass production on demand. The end-to-end system ensures the optimal total cost of ownership (TCO) and the highest output per operator, with expected availability in mid-2023. Allowing the industry to realize the promise of on-demand, end-to-end fulfillment and production is the KornitX workflow solution as well as its new Smart Curing solution for the delivery of highly durable and high-quality finished products. Holistically, the integrated Kornit portfolio enables companies to adopt lean and agile, on-demand fulfillment more effectively – from pixel to parcel to doorstep.
Quality, efficiency, and sustainability are in one
Kornit Digital Chief Executive Officer Ronen Samuel stated that across the industry, the laws of supply and demand are quickly reversing, saying that no longer must retailers and brands try to sell what is already been produced – carrying unnecessary inventory and relying on supply chains that are often damaged or broken. Samuel continued: "High-volume, on-demand production effectively addresses this challenge, all while providing the highest levels of quality, efficiency, and sustainability. For the first time in three years, we are very excited to be in Las Vegas live to showcase how Kornit is powering this industry change."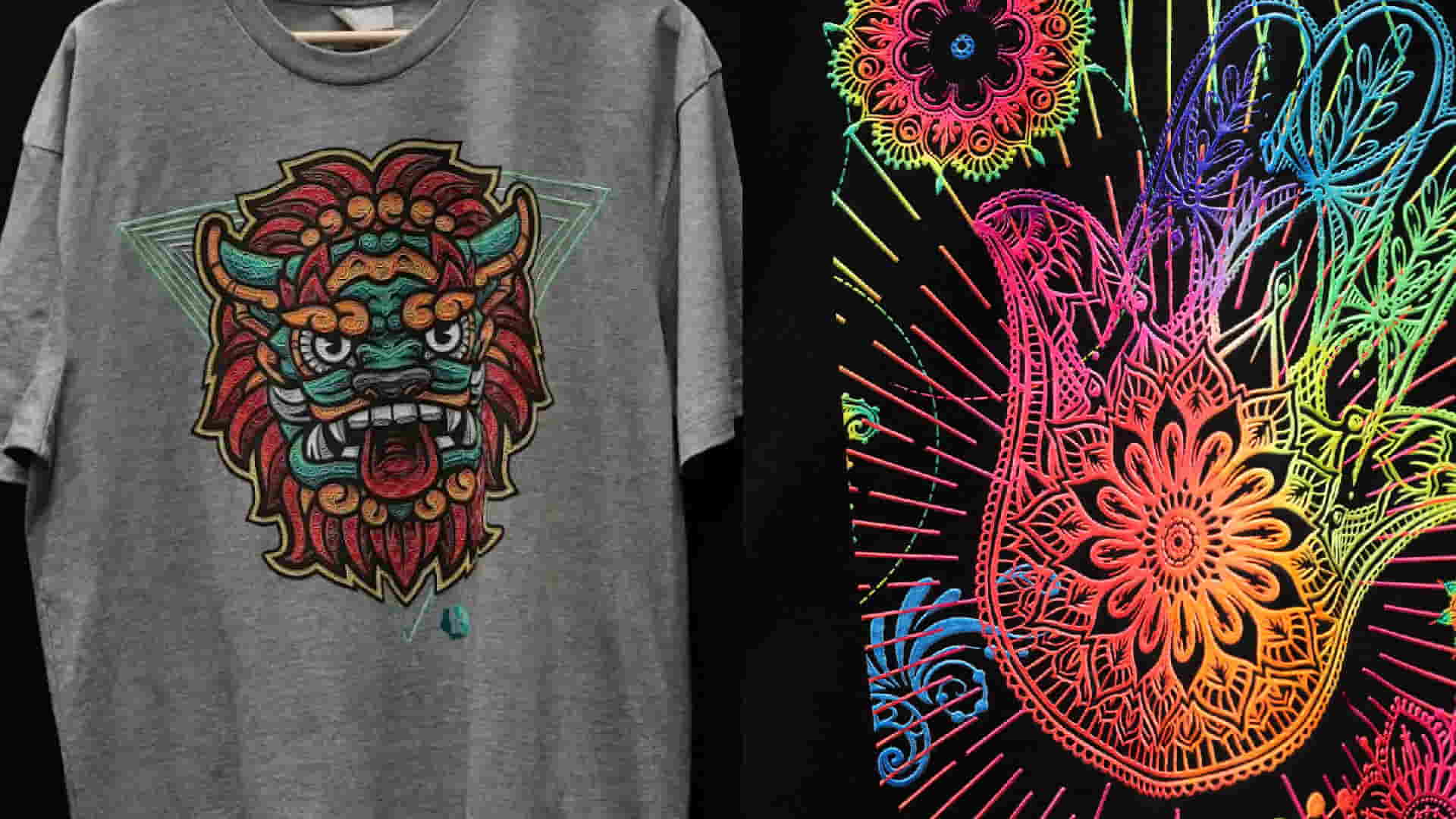 At the same time, in conjunction with PRINTING United Expo, Kornit has issued its second annual Impact Report, highlighting progress made against goals and further expanding its commitment to a long-term strategy designed to transform the world of fashion and textiles into one that is more sustainable.
Samuel noted that this long-term sustainability strategy reflects their dual role as an agent of change and a driver of disruptive innovation, saying: "To achieve this, we're committed to not only enabling change via on-demand, sustainable production – but also being the change across business operations and employee satisfaction, green chemistry, and measurable reductions in energy. This report reflects our continuous commitment to creating a brighter, more sustainable future in fashion and textiles."
Kornit Digital Chief Marketing Officer Omer Kulka stated that innovation is key to their sustainability efforts, including how they develop their systems and inks, deliver software and services, and engage their employees and communities. Kulka disclosed that this second annual report highlights their steadfast commitment to being a leader in fostering a global community, bringing together employees, customers, and partners, that is both ethical and accountable for creating a more sustainable industry and future.