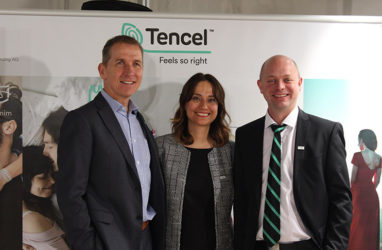 The Lenzing Group repositioned the TENCEL ™ brand with a rich portfolio appealing to different uses. Consumer-focused TENCEL™ brand portfolio moves beyond fiber to everyday use or application – TENCEL™ Active, TENCEL™ Denim, TENCEL™ Home, TENCEL™ Intimate and TENCEL™ Luxe.
One of the strongest suppliers of fiber industry, The Lenzing Group, announced via a press meeting that they have redefined TENCEL™, as their textile premium brand, at Première Vision İstanbul. Lenzing Group Global Brand Management Director Harold Weghorst, Türkiye & MEA Region Director Jürgen Eizinger and Turkey & MEA Business Development and Marketing Manager Hale Saraçoğlu were present at the press meeting. The redefining of the TENCEL™ brand is a key milestone of Lenzing's new brand strategy to enhance product brand offerings, foster connection with customers and consumers, and drive consumer demand. TENCEL™ is well positioned to be a major growth engine in the textile sector, with a brand portfolio that caters for distinctive usage – TENCEL™ Active, TENCEL™ Denim, TENCEL™ Home, TENCEL™ Intimate, and TENCEL™ Luxe, all enabled by two versatile and highly compatible fibers, TENCEL™ Modal and TENCEL™ Lyocell.
Designed and based on the findings and insights of an extensive market research, the brand architecture is an important step for Lenzing to transform from a business-to-business (B2B) fiber producer to a business-to-business-to-consumer (B2B2C) brand. TENCEL™ not only addresses the growing trend amongst retail brands and consumers to seek out for products that make them look good and feel good, but also do good via sustainable and transparent production processes, like the processes used for producing TENCEL™ Modal and TENCEL™ Lyocell fibers.
According to research findings, while LENZING™ Modal is known as a fiber with good quality and long-lasting exquisite softness, TENCEL™ is a well-recognized and appreciated brand name among stakeholders, customers and consumers in key target regions of Lenzing. Hence, TENCEL™ is adopted as Lenzing's textile specialty brand for apparel and home applications, and is aimed to help create a unique and differentiating brand in the Modal and Lyocell fiber markets. The redefined TENCEL™ product brand, along with the tagline "Feels so right", will enable Lenzing to embark on communication around messages that move beyond fiber types and characteristics towards everyday use and benefits that brands and consumers value.
Under the new brand strategy; TENCEL™ Modal and TENCEL™ Lyocell fibers will be key ingredients in the TENCEL™ branded product portfolio. Derived from certified and controlled wood sources; both TENCEL™ Modal and TENCEL™ Lyocell standard fibers are produced via responsible production processes and are compostable and biodegradable under industrial, home, soil and marine conditions. Enabled by industry innovations; including REFIBRA™ technology, Eco Soft technology, Eco filament technology and Micro technology; textiles produced under the TENCEL™ brand offer premium standards of sustainability and natural comfort to meet evolving consumer demand.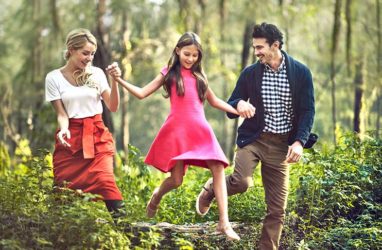 TENCEL will be a consumer-focused brand
Harold Weghorst, Director of Global Brand Management said they are simplifying their product portfolio; to bring more value to consumers and industry partners. "We are thus charting a bold new course and elevate our brand," said Weghorst and continued saying;
"As Lenzing's flagship brand in the textile sector, TENCEL™ will grow beyond fiber types and functional characteristics; it will become a true consumer-focused brand with a promise of something more functional and emotional. By elevating TENCEL™ to a promise to the consumer rather than a product message to the value chain; we can start to excite consumers, retailers and brands about the holistic benefits of botanic fibers. Guided by the brand promise of 'Feels so right'; TENCEL™ brings greater degree of comfort and higher performance to consumers; while making them feel good about the choices they make. We hope to create a stronger connection with the industry value chain and consumers through our expertise around sustainability; especially in TENCEL™ Modal and TENCEL™ Lyocell fibers."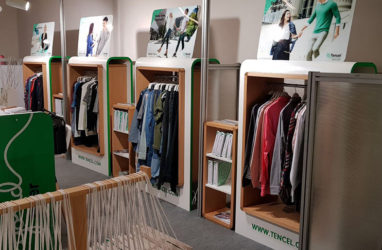 2018 will be the year of major changes for Lenzing
Lenzing Group Turkey & MEA Region Director Jürgen Eizinger gave information about the current market power of the Lenzing in his speech. "With a longer-term strategy to enhance connection with customers and consumers; 2018 will be a game changer year for Lenzing," said Eizinger and continued saying; "Since rolling out our sCore TEN business strategy in 2015; Lenzing has been migrating into a specialty fiber business with a strong focus on; innovation, quality and sustainability. The redefined TENCEL™ brand underlines our core principles of trust, transparency, reliability and amicability; and by leading technology innovation in the textile sector, we will continue to enable our industry partners and consumers; to feel good, look good and do good."
Moving beyond fiber to distinctive everyday usage or application in consumer-focused–branded offer; TENCEL™ Active, TENCEL™ Denim, TENCEL™ Home, TENCEL™ Intimate and TENCEL™ Luxe have been created under the TENCEL™ portfolio. New swing tags and marketing materials will be launched on a retail level; to provide clarity on product benefit claims containing TENCEL™ branded fibers.