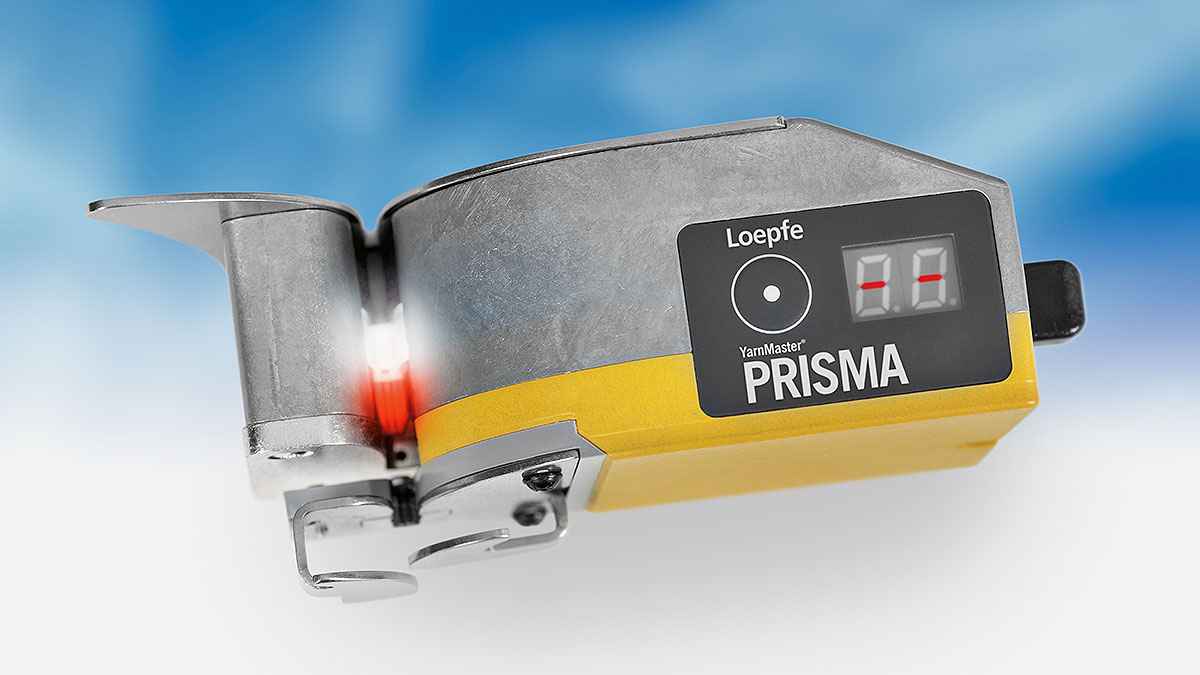 In this exclusive comments to Textilegence, Mr. Elvio Re Sarto, Loepfe Sales Manager, stated that PRISMA, which was launched at ITMA, sets new benchmarks in yarn clearing with its innovative fusion of sensor technologies.
ITMA 2019 created successful results
Evaluating the ITMA 2019, Elvio Re Sarto announced that they had a very successful exhibition. Indicating that the visitor and meeting intensity exceeded their expectations, Re Sarto disclosed that they especially welcomed visitors from major textile countries like Turkey, Indonesia, Pakistan, Bangladesh and India. Re Sarto underlined that the visitors showed great interest in PRISMA; "Because of the increasing raw material prices and the harsh competition environment, everyone wants better quality control and efficiency levels. PRISMA is the latest innovation that can offer this to them".
Four sensor technologies
"As controlling the contamination in yarns is of greatest importance to the spinners, Loepfe takes once again the leading role in foreign matter detection." says Mr. Re Sarto. As the all-new RGB F- sensor illuminates the yarn in the full spectrum of light, enabling the recognition of even the slightest difference in shade and glossiness in any type of yarn and color.
Beyond these, a world first dual measurement for basic clearing was presented to the visitors. On the YarnMaster PRISMA, the two dominant sensor technologies in yarn clearing are integrated into one single sensing head. This unconventional approach to use an optical and a mass sensor, functioning in perfect harmony, offers unprecedented possibilities and new levels of precision in yarn clearing.
And there is more, Loepfe developed the P4-Sensor, which utilizes the triboelectric effect. The sensor measures electric charge differences, which are caused during the winding process by different raw materials. This technology is able to detect contamination with white polypropylene very reliable.
Mr. Re Sarto disclosed; "The fusion of four sensor technologies into one single sensing head guarantees previously unachieved performance and possibilities in quality control during the winding process".
Easy and intuitive operation
The heart of the innovative yarn clearing concept is the simple and intuitive PRISMA operating system. The new PRISMA GUI offers a menu guidance by an intelligent wizard and enables straightforward and intuitive operation. Re Sarto said; "YarnMaster PRISMA analyzes yarn quality more easily than ever and evaluates data individually. The intelligent settings assistant 'Brainmode', supports the goal of continuously optimize processes and make them more efficient."
Voicing that digitalization in the textile industry and Industry 4.0 are the most talked about issues, Re Sarto argued that in order to move to these great concepts one needs to start with perfect products. As an extra benefit, Loepfe's data management system MillMaster TOP 2.0 is an integral part of the new YarnMaster PRISMA. 100% online monitoring of quality data produced by the yarn clearers reduces the need for routine laboratory tests.