Türkiye-based PVC foam board manufacturer Mabelsan hosted its domestic and international visitors at FESPA Eurasia 2022 on December 1-4. The brand, emphasising the print adhesion quality of its products throughout the exhibition, allowed visitors to experience the process first-hand by using its products in the UV printers of various exhibitors. Mabelsan Marketing Manager Sedat İlan, evaluating the exhibition to Textilegence, drew attention to the importance of exhibitions, especially in terms of coming together with buyers from abroad.
"FESPA Eurasia is an important exhibition to reach international visitors"
Noting that they are a company that has been operating in this sector for 14 years, Sedat İlan stated that their PVC foam board production started two years ago and their infrastructure work on this subject dates back to 6 years ago. İlan, explaining that they are a new and export-oriented company in the sector, mentioned that it is of great importance for them to come together with visitors from different parts of the world by participating in exhibitions for this reason. Stating that they are in an important position in the domestic market, İlan continued his words as follows:
"We are a preferred company in the wholesale market, since other manufacturing companies make retail sales as well as production. Our main target is export and foreign markets. The reason for participating in this exhibition is that the name FESPA is recognised abroad and therefore attracts foreign visitors. However, the number of foreign visitors was slightly below our expectations. Nevertheless, we had the opportunity to meet new buyers and have useful discussions during the exhibition."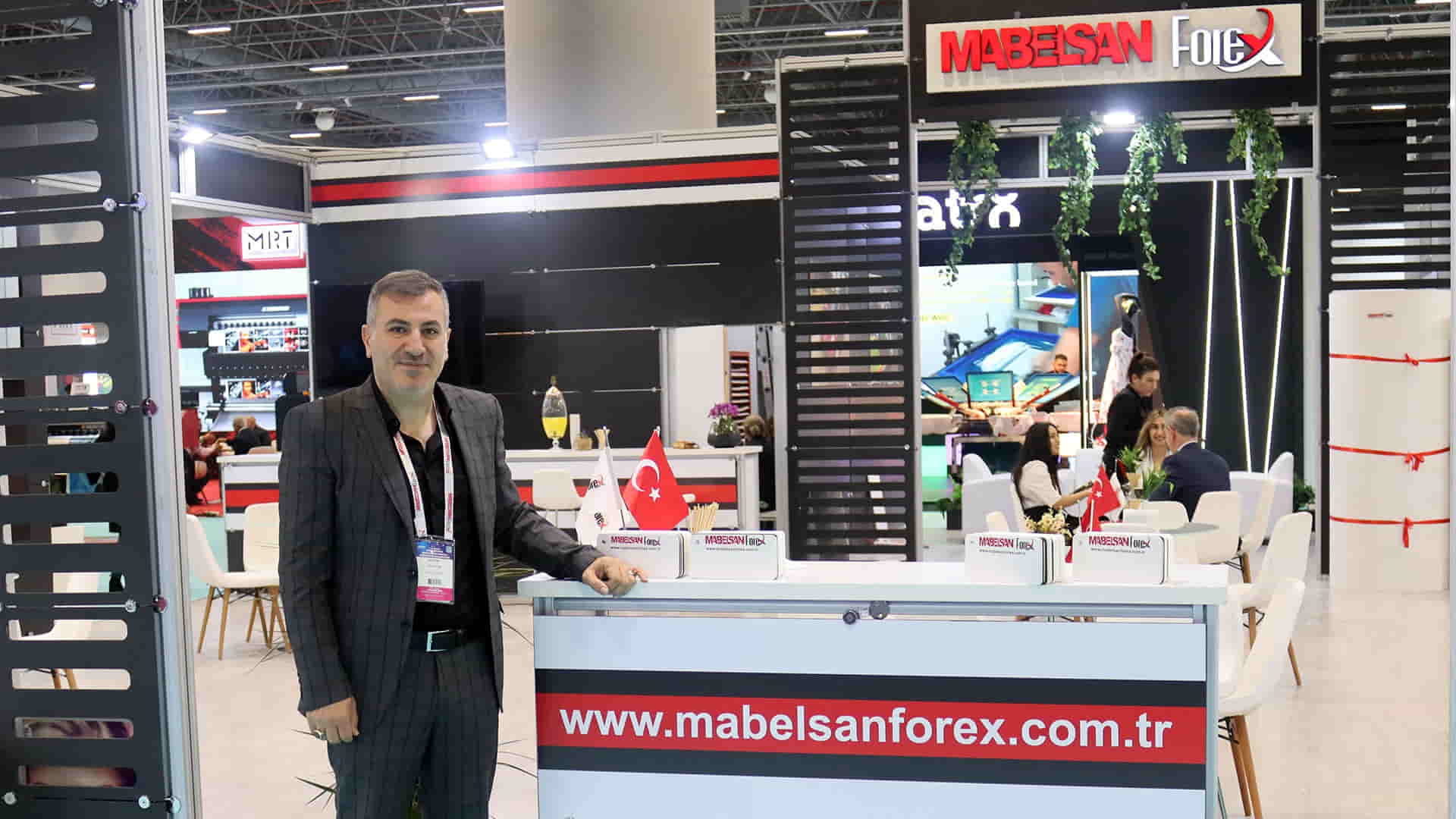 Mabelsan focused on print adhesion quality at the exhibition
Sedat İlan, saying that PVC foam board is a very viable product in the industrial signage market, disclosed: "We emphasised a lot on the print adhesion quality of our product at this exhibition. We even gave our product as a sponsor to other UV printer suppliers here and asked them to help us promote it. They agreed and our products, which were presented on these machines, managed to attract the attention of the visitors." İlan also talked about the environmental impact of the product and stated that in order to minimise this impact, they collect the board wastes generated after printing and add them back into the raw material and recycle them into the production processes.
İlan said that they will continue to be in the exhibitions in the coming seasons and explained that they also have plans for international exhibitions, but these will be finalised in the following period due to the current political and economic conditions.