Italy is one of the countries that is affected by the coronavirus outbreak most in Europe. Daily life, especially the economy, has come to a halt in Italy. However, the fight against the outbreak continues through many channels. The Italian machinery sector is also carrying out important works on this matter. Based in Italy, Mesdan S.p.A., manufacturer of textile test and laboratory equipment for yarn splicers, developed a new kit for AIRTRONIC, a device that tests air permeability in textiles, which is very popular in the global market. With the new kit, AIRTRONIC can test protective masks and fabrics used in producing masks.
Mesdan developed new kits, taking into account the demand for medical and protective masks due to the coronavirus outbreak. Mesdan developed a "Medical mask testing kit" according to EN 14683:2019 and ASTM F2100:2019 (both referring to differential pressure, measuring the pressure difference above and below the specimen. Used mainly for surgical masks) as well as EN 149 (PFE- particles filtration efficiency. Used mainly for respiratory masks like FFP1, FFP2, FFP3).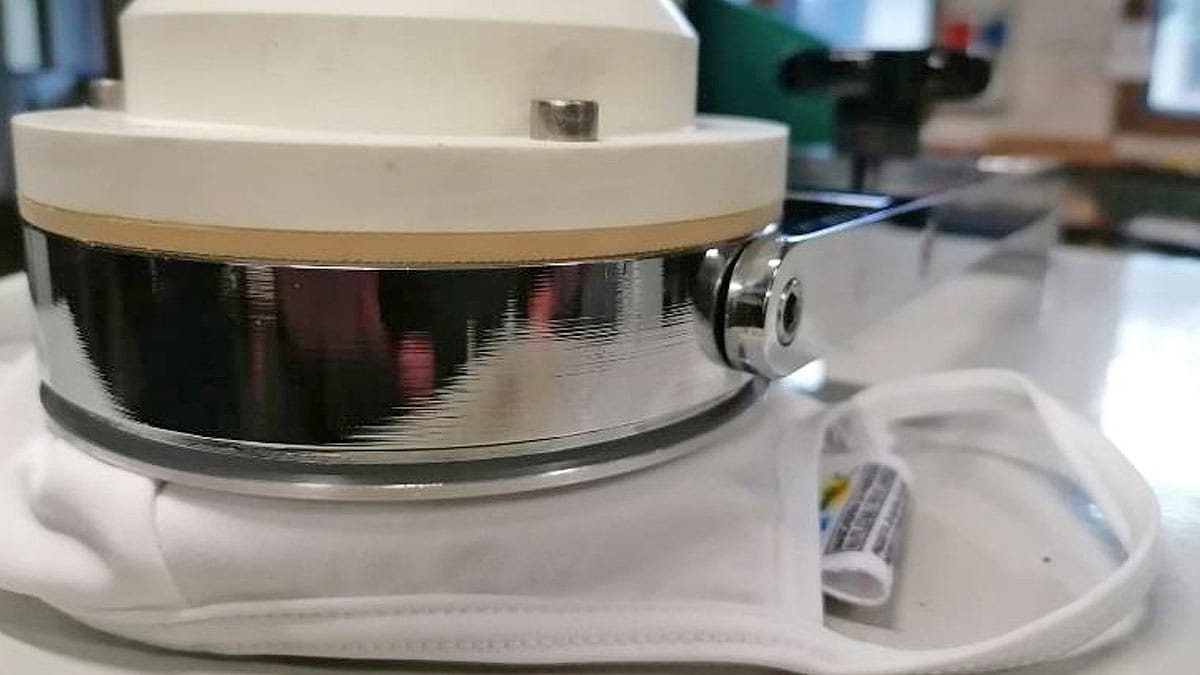 With the new kit both fabric and ready-made mask can be tested; the kit could be either integrated into a new AIRTRONIC or installed onto an existing AIRTRONIC.
Two different models of the mask test kit are available, small bench top and movable stand-alone unit. For AIRTRONIC the unique "average pore size" assessment software is available as well.
About Mesdan
In addition to physical tests of fabrics, Mesdan S.p.A. produces on colour fastness, flammability, comfort tests, microscopic analysis, technical textiles & PPE analysis and other consumables. Established in 1952, Mesdan designs, manufactures and markets textile test equipment with Mesdan LAB as well as yarn splicers. The company, which develops vital solutions for the textile production process with its R&D studies, has a subsidiary in India and a joint-venture in China, as well as its headquarters in Italy.