Monforts will be displaying its Montex®Coat coating unit at ITMA 2023 in Milan at the company's stand B106 in Hall 18 from June 8-14. The Montex®Coat serves a very diverse number of markets and enables full PVC coatings, pigment dyeing or minimal application surface and low penetration treatments as well as solvent coatings. Knife coating, roller coating or screen printing can also all be carried out with this system. As such, it provides the ultimate in flexibility and the ability to switch quickly from one fabric run to the next, without compromising on the economical use of energy or raw materials. Over 30 of these machines have now been sold worldwide, with the majority integrated into some of the thousands of full Monforts Montex stentering lines already in full service.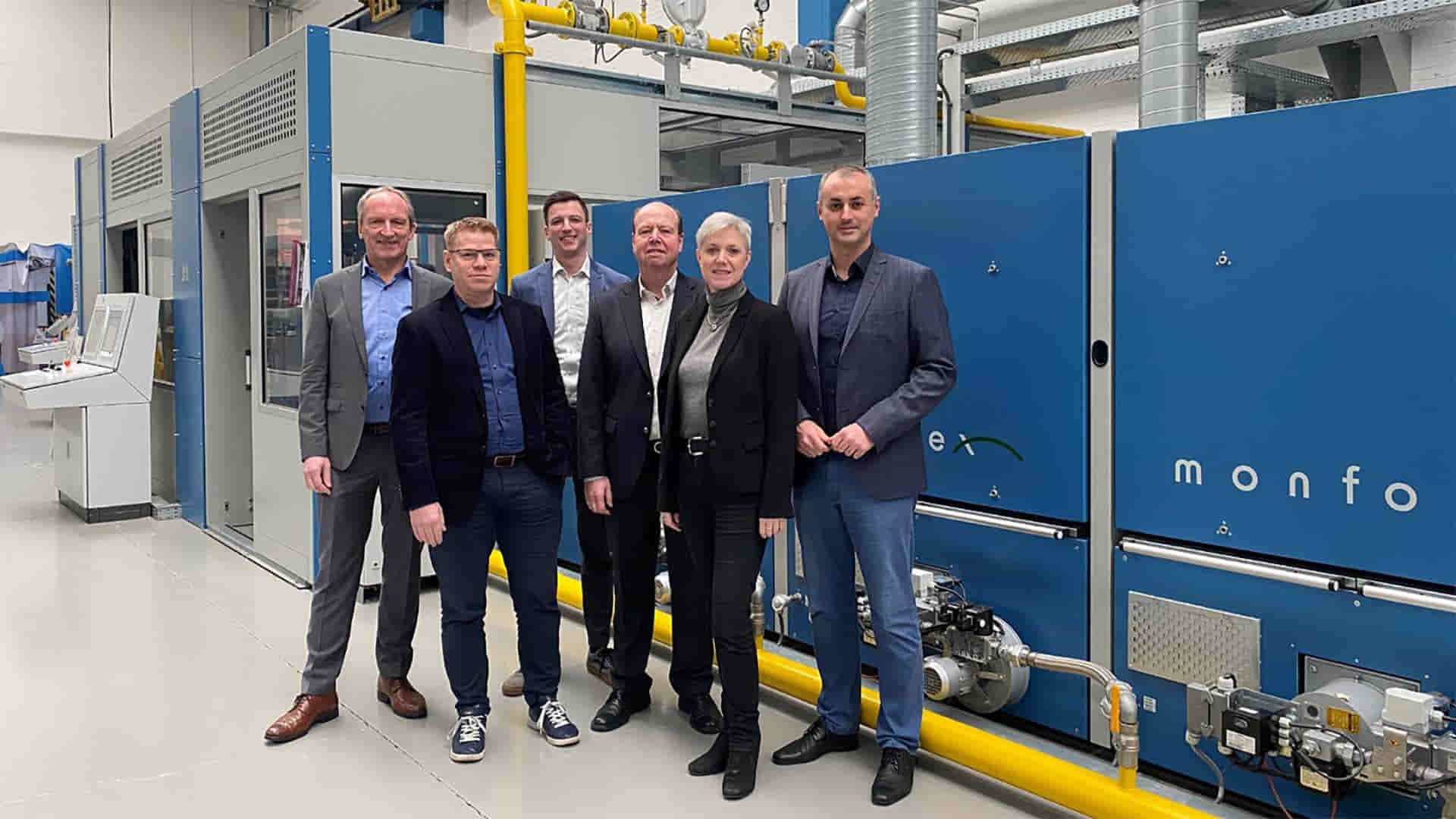 Monforts solution to exhaust air treatment on stenter frames
The Montex stenter meanwhile remains its strong position in the market in terms of its robustness and long service life, as well as resource-efficient productivity – overall energy savings of 40% can now be achieved compared to conventional stenters with its heat recovery and energy optimisation options.
Monforts Managing Director Gunnar Meyer said that exhaust air treatment on stenter frames has posed particular challenges over the years, since the air can contain significant amounts of oil, fibre and even wax particles that may see emissions limits being reached in the processing of certain fabrics. Meyer stated that in addressing this issue, they are incorporating the MonforClean module directly into the stenter frame, and disclosed: "With this addition, the waste heat from the drying process is used to pre-heat the drying air, resulting in a radical reduction in the conventional heat supply required compared to gas and thermal oil heating."
Monforts Marketing Manager Nicole Croonenbroek said: "At ITMA 2023 in Milan, we'll be happy to explain the range of modifications and modernisations that can be made to your line, as well as all of the benefits of our latest technologies. Compared to a new machine, upgrades are a low-cost investment that deliver clearly defined benefits. Do come and meet the team in Milan."