The Oerlikon Group, a global power of textile technologies is one of the companies that have successfully passed Covid-19 pandemic exam. The company did not postpone its investments in this period, and also continued its activities by protecting the health of its employees and customers. We talked to Georg Stausberg, CEO of Oerlikon Group Manmade Fibers Segment, and André Wissenberg, Head of Marketing, Corporate Communications and Public Relations, about the impact of the pandemic on work, the work done in this period and the expectations for the new period.
Georg Stausberg started his words by stating that Oerlikon started actively monitoring the coronavirus status at a very early stage. Stausberg stated that they quickly commissioned crisis teams at the level of Group and Segments, and that they are fighting against the spread of the pandemic with transparent, highly decisive, swift and pragmatic action. Stausberg; "The, in part radical, measures taken – such as wearing masks, social distancing, adjusting shift schedules, mobile office for hundreds of employees over night – and the seriousness with which all employees have adjusted their personal behaviour have ensured that the virus has had no chance to manifest itself at the Oerlikon Manmade Fibers sites to date. The measures were implemented in China first, followed by at the sites in Germany, in the USA and India over the course of March. Maintaining the health of our employees worldwide was and still is the top priority".
Oerlikon Group has positive expectations for the textile: Chinese manmade fiber producers continue to invest
Georg Stausberg notes that China, India and Turkey are the most important markets for manmade fiber systems and equipment for several years now. Stausberg disclosed that the lion's share in these markets belongs to China, and explained that after the pandemic, the large fiber production facilities in China were systematically fired up again. Stausberg stated that companies are constantly increasing their capacity utilization rates and that they are discussing about new projects.
Stausberg pointed out that the major manmade fiber manufacturers in China have decided to invest before the pandemic to expand their portfolios. Stausberg said; "Similar processes and decisions – albeit not on the same scale as in China – have also been detected at the large manmade fiber manufacturers in India and Turkey. While China is already pursuing and implementing its 'From Oil to Yarn' business model, the other market players are currently still focusing on the 'From Melt to Yarn' concept."
"Even though businesses in India and Turkey are presently still temporarily severely impacted by the coronavirus situation; their long-term commitment cannot however be questioned, as the company-internally-agreed master plans will be systematically implemented moving forward. All this has recently resulted in increased demand for spinning and texturing systems; just like those supplied by total solutions provider and world market leader Oerlikon Manmade Fibers with its Oerlikon Barmag, Oerlikon Neumag and Oerlikon Nonwoven product brands".
Saying that investments in petrochemical systems are based on long-term strategic considerations; Stausberg argued that they are not affected as a result – even during the coronavirus pandemic – neither in short- and medium-term by economic dips. Therefore, Stausberg emphasized that Oerlikon Manmade Fibers continues to look positively towards the future; and announced that they created a good cushion with orders until 2023. Stausberg underlined that, Chinese, Indian and Turkish markets returned to 'normal levels' in general.
Record production in Germany during pandemic
Georg Stausberg said that due to the pandemic, production in China was closed toward the end of January and in February; operations started up gradually in March and have returned to full capacity since the end of that month. He explained the development in Europe as follows; "Despite the shutdowns in Europe, we operated at full speed in Germany; achieving a record production of winders in March in Remscheid, Germany. The key challenge in Europe has been to secure the supply chain in the challenging COVID-19 environment. We have succeeded in balancing the situation; and is confident of being able to fulfil the planned delivery schedules for 2020. The mid-term outlook for our segment remains unchanged based on current assessment; and the project pipeline has been extended, with deliveries reaching into 2023".
Indicating that Oerlikon Nonwoven business unit recorded strong growth; Stausberg expressed that the aforementioned major strategic projects in China, Turkey and India continued; and they saw different characteristics for individual product lines in other markets. Noting that the US business for BCF carpet yarn plants was already in decline somewhat before the corona situation; Stausberg explained that the situation is now on the road to recovery. Stausberg also said that the markets in the Middle East and South-East Asia are showing the first signs of recovery.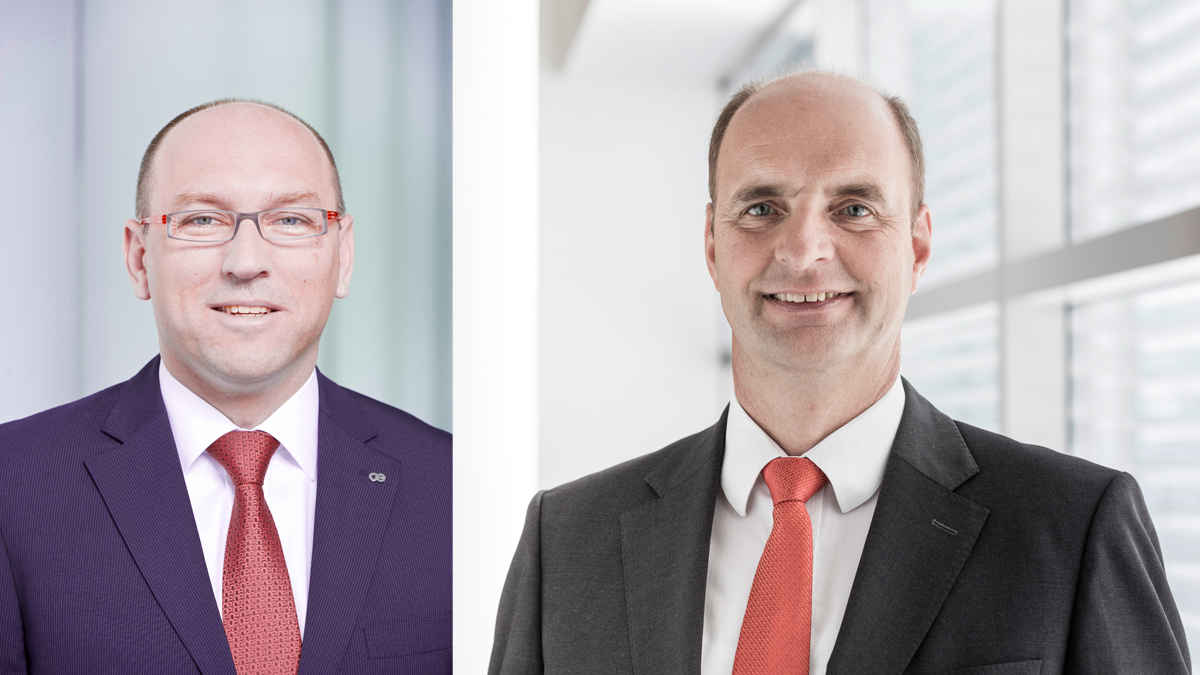 Connection with customers continued more intensely
Reminding that fairs and similar events have stopped since mid-March due to the pandemic; André Wissenberg said that the coronavirus will affect the activities for a long time. Wissenberg said that planning is everything for both fair organizers and exhibitors, and continued his words saying; "For us, the focus is more than ever on intensively maintaining contact with our customers and partners. Here, it is about providing information on new products and services, commercial clarification for business already being conducted; the implementation of and support for machines and systems to be installed and commissioned and also maintaining excellent customer relations".
Stating that they used digital means of communication in this period; Wissenberg indicated that hybrid customer support solutions are currently being implemented as the best alternative. Wissenberg said that the ongoing technology webinars will help them in the second half of the year. Saying "new, currently nascent digital communication platforms in the form of virtual trade fairs could represent an invaluable addition for all market players," Wissenberg informed that Oerlikon will take more place in digital events in the coming period. Wissenberg; "With its 'Innovate Textile & Apparel Virtual Trade Show', WTIN will – between October 15 and 30, 2020 – be one of the very first organizers within the textile machine industry to take this new digital step. And we at Oerlikon Manmade Fibers are thrilled to be part of this; and to welcome our customers to a new virtual world".
Pointing out that the coronavirus pandemic accelerates digital transformation to an extreme extent; Wissenberg said that Oerlikon Manmade Fibers started taking digital steps years ago. Wissenberg stated that thanks to the existing digital infrastructure; the connection continues without breaking both in-house and with the customers and the market. Wissenberg finished his words as follows; "We hope that the economic situation will recover quickly for all concerned; and that we can look forward together to a positive future for the textile industry".