Weaving technologies manufacturer Picanol will exhibit its innovations in airjet and rapier weaving machines at ITMA ASIA + CITME on June 12-16. Preparing to host many textile manufacturers from the Asian market, the company will also launch two new rapier machines for denim and silk fabrics at the fair. Picanol will exhibit an OptiMax-i gripper machine in free flight execution of 540 cm width, a significant breakthrough in innovation for specific technical segments. Visitors will have the opportunity to discover all these innovations of Picanol at hall 3, booth B27.
Picanol will take part in the fair with its new solutions for different fabrics
Picanol Vice President Weaving Machines, Johan Verstraete stated that everyone at Picanol is eager to help their customers by providing the best technologies available on the market for airjet and rapier machines, as well as an outstanding local service and support team. Expressing that Picanol's four development principles; Smart Performance, Sustainability Inside, Driven by data and Intuitive Control guides them in all their initiatives, Verstraete explained the innovations that will take place at the fair as follows:
"Inspired by these four principles, our R&D team has been developing some really exciting innovations that will be displayed at ITMA ASIA + CITME. These include two airjet weaving machines, four rapier weaving machines for flat fabrics, as well as one rapier machine for weaving terry towel. Furthermore, there will be an additional rapier machine in jacquard execution at the Bonas booth".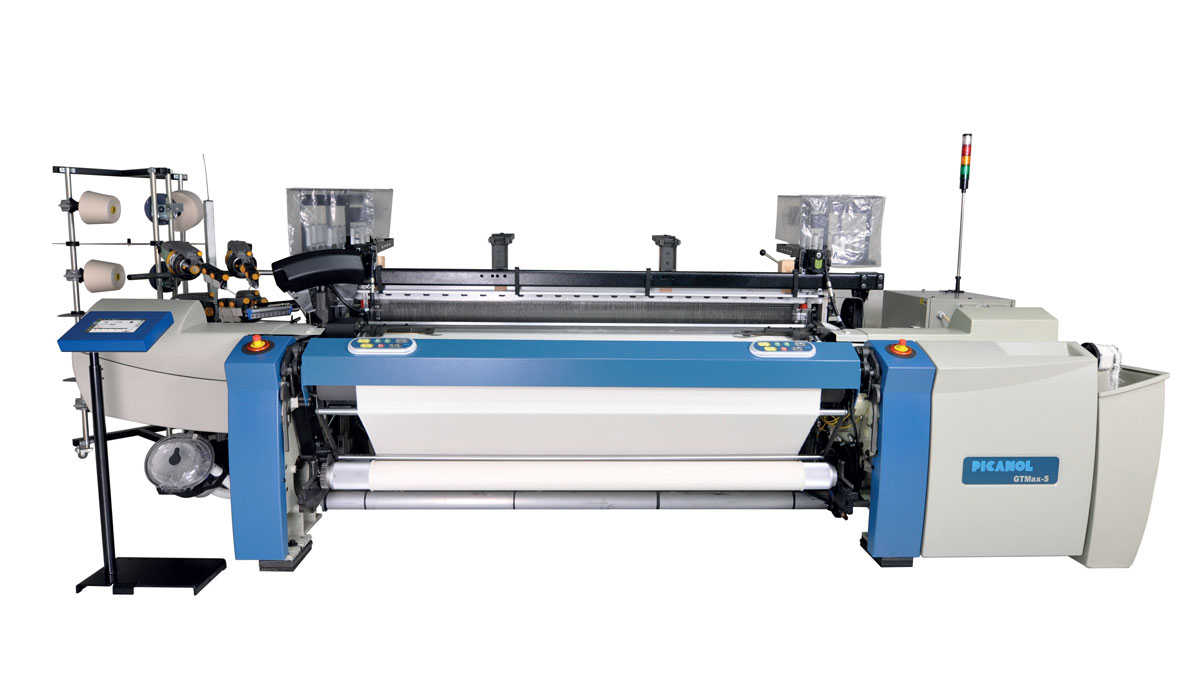 New powerful weaving technologies: GTMax-i 3.0S and GTMax-S
GTMax-i-3.0S 4-R-230 Denim sets new standards for competitive and qualitative weaving. It is also available in 240 and 250 cm reed widths for the best stretch fabrics. Other features of GTMAX-i3.0S, based on SUMO drive concept and running on BlueBox electronic platform, include Guided Gripper(GOH), DRC2 Harness Frame connection, Staübli S2678B dobby operation, Electronic Selvedge System (ELSY). The machine, which works in weft with a density of 35.4 picks/cm and warp with a density of 35.7 ends/cm, will be shown at the fair with denim style weaving in 4 colour dobby execution.
GTMax-S-8-R-380 Silk offers a satisfying solution in weaving the highest quality fabrics with its special silk execution. Besides the Electronic Selvedge System (ELSY) and BlueBox electronic platform, the new GTMax-S also has the SUMO Drive concept and special widths. It will be introduced in the 8-colour dobby execution that weaves 380 cm reed width silk fabric.
Among the other solutions to be included in the Picanol booth are the following weaving machines; OptiMax-i-4-R-220 Worsted, OmniPlus-i-4-P-190 Poplin, TerryMax-i-8-R-260 Terry towel, OmniPlus-i-6-D-220 Ladies wear, OptiMax-i- 4-R-540 Coating, In addition to these, GTMax-i-3.0S 8-J-340 weaving machine will meet with visitors at Bonas booth D01 in Hall 3.