One of the oldest silk manufacturers in Lyon, France and the only family-owned company of its kind, Prelle has been manufacturing silk fabric, also known as the kings' cloth, for generations. Prelle's weavings adornes the rooms of numerous state palaces such as Versailles, Compiègne, Fontainebleau and Louvre. Prelle lives up the tradition of silk fabric while driving innovation in textile production.
The directors of the company, Prelle and Verzier families maintain the silk weaving craft in France sticking to their roots. Dating back to the 18th century, the family workshop has been located in the same premises in Lyon, the former center of the French silk craft for more than a century. Today, Guillaume Verzier brings valuable historical pieces back to life with Dornier technology.
Prelle and DORNIER combine tradition and quality
Guillaume Verzier in the fifth and his daughter Sabine Verzier in the sixth generation of the family carry on the traditions of their ancestors and also attach importance to innovation. Prelle uses DORNIER P2 rapier weaving machines in weaving. Numerous technical developments, such as the installation of DORNIER weaving machines in the Jacquard version, expand the possibilities and flexibility of the manufactory.
Prelle received the first Dornier P2 rapier weaving machine in 2020 and thus has become more successful in the replication of the cultural heritage. In addition to the DORNIER SyncroDrive® drive concept, the latest, more compact weaving machine generation increases productivity with an improved shed geometry and optimised positive-controlled central transfer. The P2 also includes a patented colour selector and feeding system (DisCoS®), which enables up to 16 colours to be processed more efficiently. Prelle and DORNIER interweave tradition and quality in a special way thanks to this collaboration.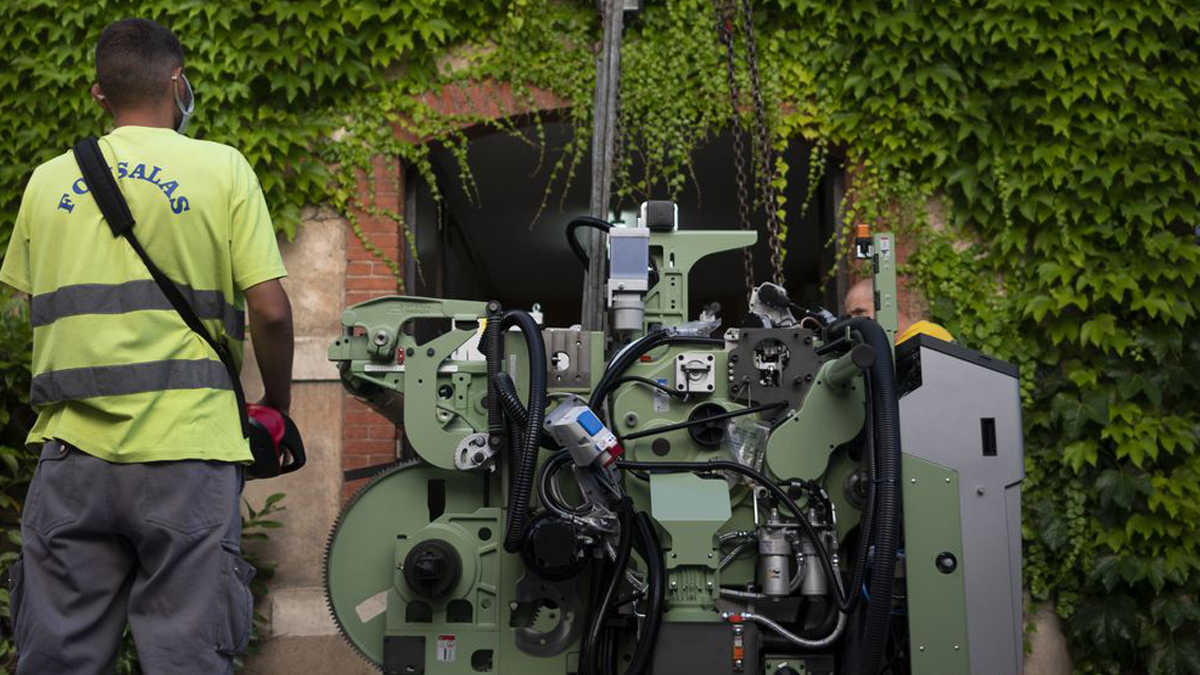 "It is both an honour and a privilege"
With the power of the Dornier P2 rapier weaving machine, in addition to producing fabrics following old patterns as they used to be found in royal residences and palaces, Prelle has also increasingly taken over restoration works in recent years. These operations require great dexterity and skill. For instance, in the King's bedroom at Versailles, it took 23 years to restore the silk fabrics with gold threads. As one of two out of formerly 400 remaining silk weavers in Lyon, Guillaume Verzier said; "It is both an honour and a privilege. It is a unique know-how".
It draws its strength from combined competencies
For more than two centuries, the strength of the manufactory has been its "cabinet des dessins", a treasure trove of drawings. The tradition of always establishing a partnership between silk weaver and designer still characterises the company's profile today. The combined competencies allow the Prelle Manufactory to offer a very close collaboration to creative people, architects, decorators and designers.