Erdemoğlu Holding aims to increase its strength in this field with its polyester company, SASA. The holding plans to complete the plant investment in Adana Yumurtalık worthing $11.8 billion by 2031. Speaking at a related press conference, Erdemoğlu Holding Chairman, İbrahim Erdemoğlu stated that the investment will be divided into 5 main companies and they may cooperate with local or foreign partners in the future.
Erdemoğlu stated, "Established in 1966, SASA entered to a growth process with new investment decisions. Our capacity increased from 350,000 tons/year in 2018 to 700,000 tons/year this year. Our turnover rose to $786 million compared to $450 million last year. The turnover of SASA, which we took over as $400 million in 2015, will reach $1.9 billion in 2021." Erdemoğlu pointed to the fact that SASA shares have grown 8 times since their acquisition.
Sasa investment project to help Turkey reduce account deficit
İbrahim Erdemoğlu gave further details about the investment process: "Thanks to the information and support of the President, 6.8 million square meters of land was allocated in the region. We started our work with this land quickly. We will invest $11.18 billion to Yumurtalık until 2031." This investment would contribute $5.2 billion annually to the reduction of the country's current account deficit and would indirectly increase to $12-15 billion.
Erdemoğlu stated that the EIA report for the investment will be completed in October 2019 and after the expropriation decision, they will start the production of PTA and MEG raw materials worth $ 1.5 billion in SASA in 2020. The plant is slated to have a capacity of 13 million tons of raw material and chemical upon its start-up.
The investment will be divided into 5 main companies while the company may welcome local or foreign partners for these companies in the future. Erdemoğlu highlighted, "7 organizations around the world are willing to become partners in SASA's investment. Three of them are from Japan, two from South Korea, one from Kuwait and the other from Europe. We will meet with these companies following the completion of the EIA report and approvals. We will not recruit partners to SASA, but to its subsidiaries. This partnership will not exceed 50% and SASA will have the total control."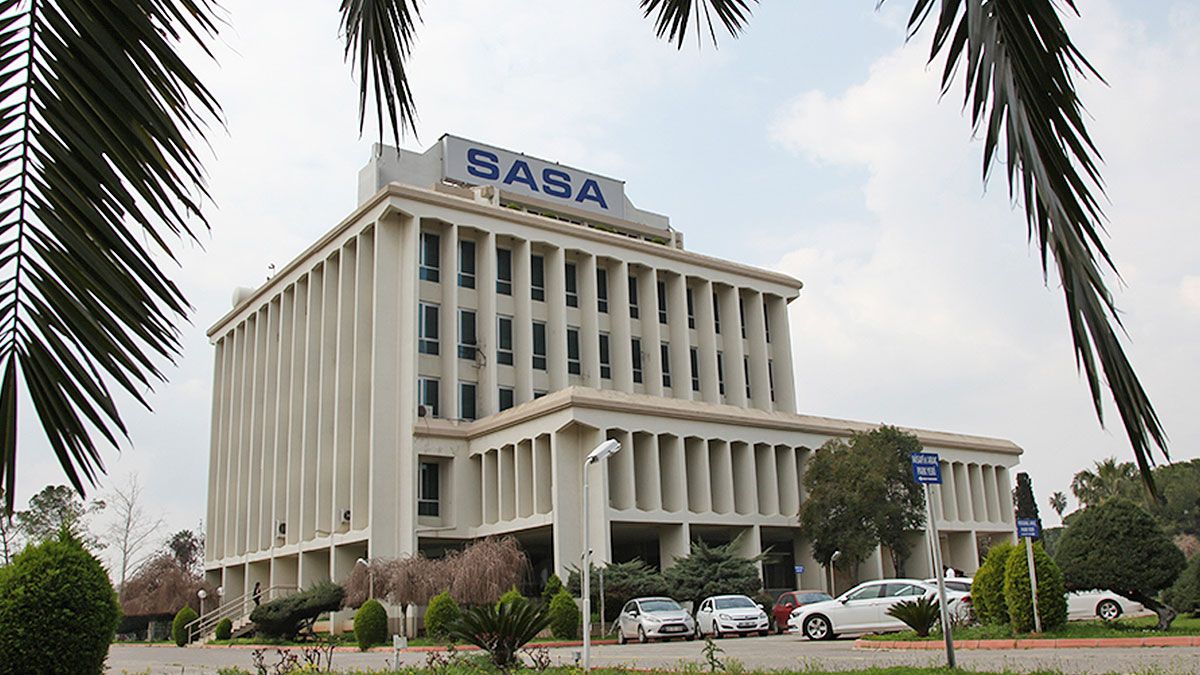 Merinos will increase market share to 7%
Merinos brand belongs to the holding as the largest machine manufacturer for carpet industry in Turkey and the world. Erdemoğlu continued, "Merinos exports 85% of its production. Including a facility in Russia, the company produces 5% of the machine made carpets in the world today. We aim to increase it to 7% in the next 3 years."
Dinarsu preferred Brückner's carpet back coating lines
Long-established textile finishing technologies manufacturer Brückner strengthens its ties with the Turkish textile industry. Dinarsu, one of the most important brands of the global carpet market, preferred Brückner for new investments as in the past. Dinarsu ordered for Brückner's carpet back coating lines.
Founded in 1955 and moved to Çerkezköy integrated facilities in 1975, Dinarsu has been operating within Erdemoğlu Holding since 2005. With its targeted investments and wide product range, the company is taking firm steps towards becoming a world brand. Dinarsu is the first and only manufacturer to offer production quality at 400 dpi resolution and is the first manufacturer of tufted carpet with a CE certificate in Turkey. Read more following this link.