Carpet weaving systems specialist Stäubli will exhibit its recently-introduced weaving system called ALPHA 560 UNIVERSAL at Domotex Turkey, which will take place in Gaziantep, considered the centre of Turkey's machine-made carpet production. The machine, equipped with numerous new features and technologies, offers flexibility to manufacturers with different options for market demands. Visitors will have the opportunity to experience this efficient production solution up close and learn more about its features and advantages at the company's booth number C295 in hall 2.
Manufacturers need cost-effective and efficient machines to meet the demands in the market in carpet and rug production, where there are lots of different applications and designs. The ALPHA 560 UNIVERSAL, incorporating new technologies, offers weavers a number of benefits that will boost productivity. The ALPHA 560 UNIVERSAL has a 5.3m weaving width, enabling the production of carpets in a great variety of sizes and designs tailored to market demands, like all the machines in the renowned ALPHA 500 series. Producers and designers take advantage of flexibility, with options such as cut-pile and flat fabrics, patterning on the ground, weft patterning, and reverse, sisal, and high pile.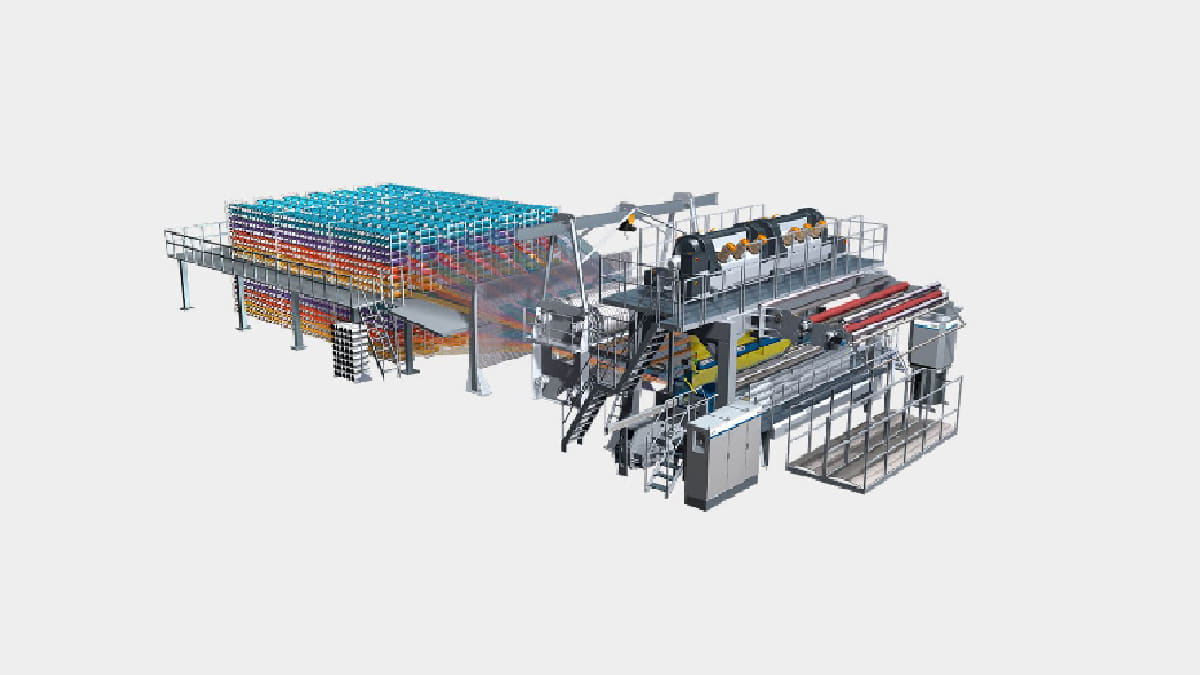 Stäubli ALPHA 560 UNIVERSAL increases efficiency while reducing operating costs
The ALPHA 560 UNIVERSAL is easy to operate and is highly reliable and includes new features and technologies that allow weavers to enjoy smooth and highly productive operation in the mill. Efficient uptime is ensured even when the machine is operated at very high speeds, and the operating cost (for service and spare parts) is lowered, thanks to the new rapier gearbox. The new rapier guide now allows customers to choose between two guiding systems. While the rapier guiding with the new pressure roller reduces wear; the new optional aerostatically guided rapiers allow for a continuously efficient operation that maximizes the service life of the rapier rods.
New optional fine-grinding unit for the cutting knife provides optimum cutting and minimizes material loss in the shearing process. Revised girder fixation offers increased clamping force and improved dynamic-force absorption. The new 2-tier warp beam stand is another advantage of the new weaving system for simple setup, use and operation.
ALPHA 560 UNIVERSAL, developed with the latest technology in close partnership with weaving mills and taking into account customer demands, is supported by technically advanced and comprehensive Stäubli services. Stäubli services include consultation from competent experts pre-purchase, operator training, maintenance and repair services, and spare parts delivery even years after purchase.