Stäubli Textile, playing an important role in the design and quality of woven end-products with core competencies in shedding (cam motions, dobbies, and Jacquard machines) and weaving preparation (drawing-in, leasing, and warp-tying machines), will exhibit its innovations at ITMA 2023. Visitors to the company's Booth A201 in Hall 6 will learn how Stäubli solutions can boost their weaving mills' performance and overall efficiency. Some of the Stäubli products to be exhibited in the weaving hall include SAFIR S60 automatic drawing-in system with Active Warp Control 2.0; shed formation solutions for frame weaving, LX PRO, LXL PRO, LXXL PRO Jacquard machines; NEW ALPHA carpet weaving system and new MyStaubli Portal.
Stäubli will show the next generation of Active Warp Control at ITMA
The SAFIR series of drawing-in systems offer unique advantages for efficient style changes. With its Active Warp Control technology, Stäubli has been setting standards in yarn recognition and management for many years. At ITMA 2023, Stäubli will present the next generation of this technology: Active Warp Control 2.0. Visitors to the booth can observe an automatic drawing-in system in operation with this impressive technology.
Jacquard machines featuring energy savings
The 1600/1700 series of cam motions and the S3000/S3200 series of electronic rotary dobbies provide a high-speed weaving solution that offers top reliability and adaptability. Stäubli's broad product range answers the latest market demands and customer requirements and wishes, including reduced maintenance. The design of Stäubli machinery increasingly takes environmental performance into account. For instance, the latest machines offer reduced oil volumes and fewer oil changes. ITMA visitors will learn more about this and other innovations featured in Stäubli's electronic rotary dobbies and cam motions.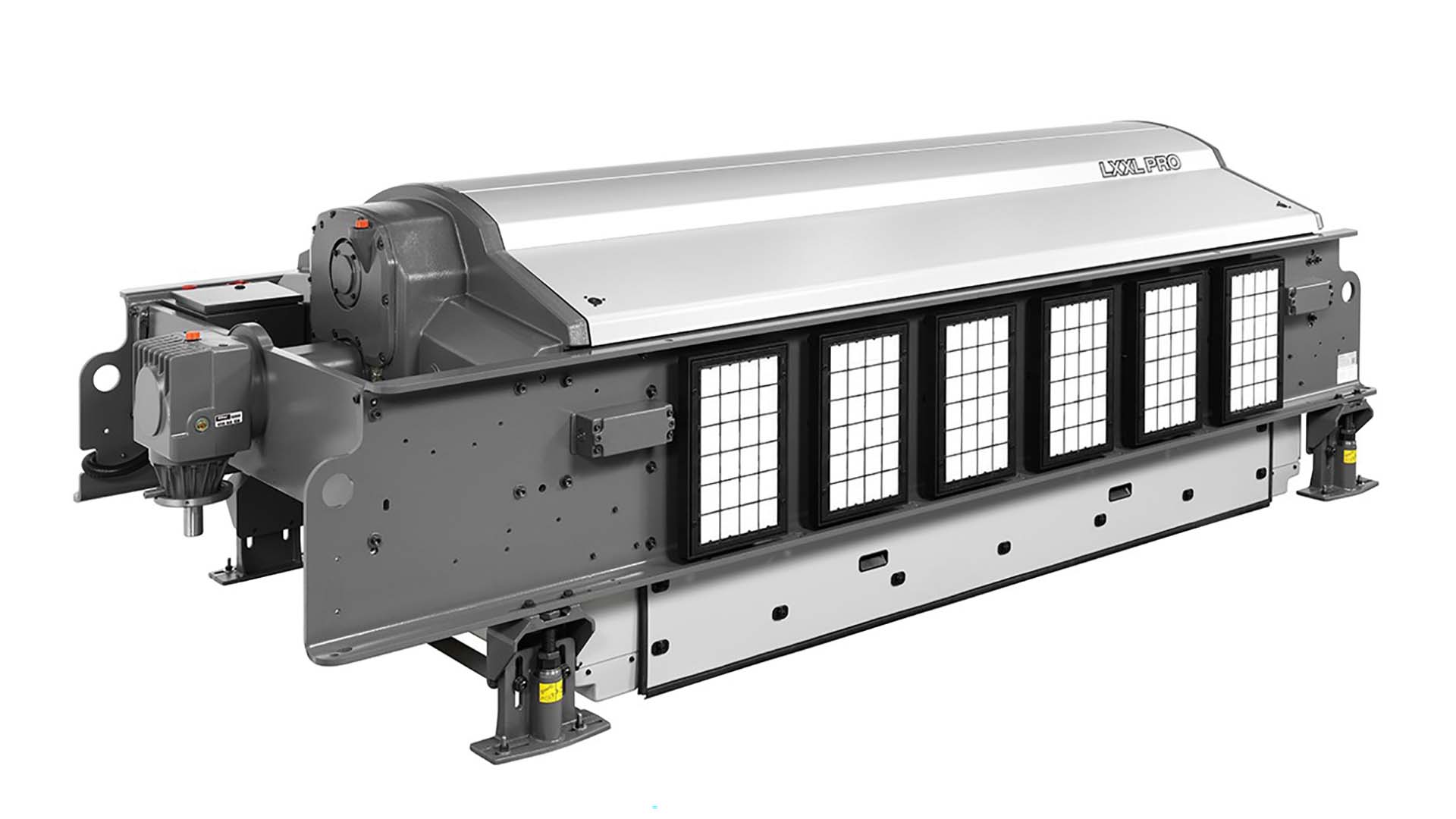 Visitors can see three complete Jacquard installations in operation during the exhibition
The PRO series of Jacquard machines, which was launched at the end of 2022, have already convinced Jacquard weavers around the world who seek top energy efficiency in the production of flat, terry, or OPW (One-Piece Woven) fabrics. Available in formats ranging from 4,608 hooks (LX PRO) to 25,600 hooks (LXXL PRO), these Jacquard machines feature Stäubli's exclusive NOEMI electronics architecture and the state-of-the-art MX PRO module. This combination perfectly integrates the constraints of high-speed weaving, temperature, and the significant number of hooks to be lifted. ITMA visitors will see three complete Jacquard installations in operation producing trendy fabrics and learn all about the advantages and benefits these machines provide.
New ALPHA carpet weaving system
Stäubli will be introducing a new carpet weaving system at ITMA. Certain to be a highlight of the booth, the new ALPHA carpet weaving system will be in operation every hour producing rugs. It features numerous newly developed components never before exhibited. Visitors can walk across the weavers' stand and observe the double carpet production.
Key to machinery solutions: new MyStaubli Portal
Stäubli will present its new customer portal at ITMA 2023: MyStaubli. As a new key to machinery solutions, this platform offers personal access to online information about Stäubli's range of solutions and services. Visitors will learn about the many benefits the new portal offers during the exhibition.
The Stäubli booth will provide a comprehensive overview of the company's range of solutions for future-oriented weaving mills. The Stäubli team looks forward to presenting their latest solutions & innovations and discussing visitors' individual needs and wishes for cost-effective and highly-productive textile manufacturing.