With the coronavirus outbreak, we have once again seen the power and speed of nature's self-renewal, with the restriction of daily life and production processes. However, with the return to normal after the outbreak, the pressure on our nature will increase again. Consumption of natural resources will continue at full speed. In this process, it is emphasized that awareness about the environment should be increased. Depending on sustainability-oriented consumer demands, production processes are expected to be reconsidered accordingly. Currently, some major manufacturers have already started an environmentally friendly and sustainable production process. Lenzing comes first among them.
Producing environmentally sensitive special fibres from renewable wood raw materials, Lenzing Group acts with the understanding of leaving a more liveable world to future generations. Integrating its sustainability approach into its functions at every stage of the company, Lenzing uses natural resources optimally. Using renewable wood raw materials, the company produces botanical fibres with soluble and degradable properties in nature. The Lenzing Group invites everyone to choose environmentally friendly products to meet the needs of the next generations.
Lenzing produces with an environmentally friendly mindset
Lenzing Turkey & Middle East and Africa Director of Marketing, Communications & Branding Miray Demirer Acar said that the group proved to be an environmentally friendly company in all countries where it operates. Acar said that consumers are more interested in nature-friendly and sustainable production than ever before;
"Companies and brands that pay more attention to these demands of consumers and want to contribute to the sustainable world are also turning towards environmentally friendly production. As Lenzing Group, we try to serve the sensitivity of consumers in a product range ranging from in the textile industry to clothing with bio-soluble and biodegradable botanical fibre based brands such as TENCEL ™, LENZING ™ ECOVERO ™, and wet wipes, face masks in personal care with our VEOCEL ™ brand in the nonwovens industry".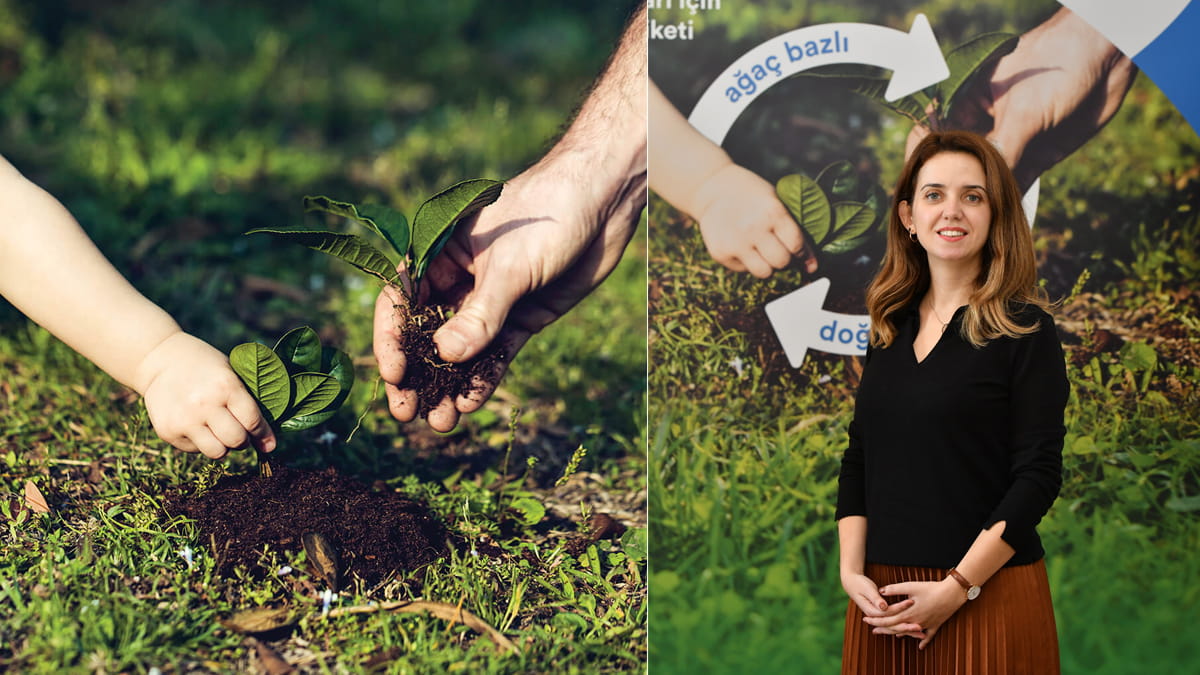 A sustainable portfolio with VEOCEL, TENCEL and ECOVERO
With the VEOCEL™ positioned as a premium brand for daily care; Lenzing supplies the nonwovens industry with fibres; that are proven to be produced in a clean and safe, nature-soluble, botanical and environmentally friendly production process. VEOCEL™ brand fibres are used in the content of a wide range of products from baby, beauty, body and hygiene to surface cleaning.
TENCEL™ draws attention as the distinguished textile brand of the Lenzing Group; which contains special textile products obtained from renewable wood resources; and represents a revolutionary step in terms of sustainability and natural comfort.
LENZING™ ECOVERO™ Viscose fibres are produced from sustainable wood and pulp from certified and controlled sources; with an environmentally friendly production process, meeting high environmental standards. LENZING™ ECOVERO™ Viscose fibres reassure you that your fashion preference is environmentally sensitive; and has low environmental impact, and says, "Let the Colours of Nature Not Be Lost".