swissQprint exhibited the latest developments in its machines and applications, highlighting the concept of sustainability at the FESPA Global Print Expo (GPE) 2023 in Munich on May 23-26. The company, showcasing its latest innovations in UV flatbed and roll to roll printing to print professionals from all over Europe as well as visitors from the global market, inspired print professionals and visitors not only with the best print quality and productivity but also with its vision for environmental protection. swissQprint also celebrated the shipment of the 1000th machine of the successful Nyala model with enthusiasm, both at the exhibition and with its team at its headquarters.
The Oryx, Impala (2.5×2 m) and Nyala (3.2×2 m) flatbed printers are well-known in the market for their high print quality, productivity and huge versatility. swissQprint's fourth-generation models use the latest printheads with a maximum resolution of 1350 dpi. The printers' modular design, including a roll-to-roll option, along with special inks such as neon, white and varnish, all work in concert to enable a wide range of applications. Visitors to FESPA GPE had the opportunity to experience the powerful effect of neon inks with glowing print samples in a specialised dark room.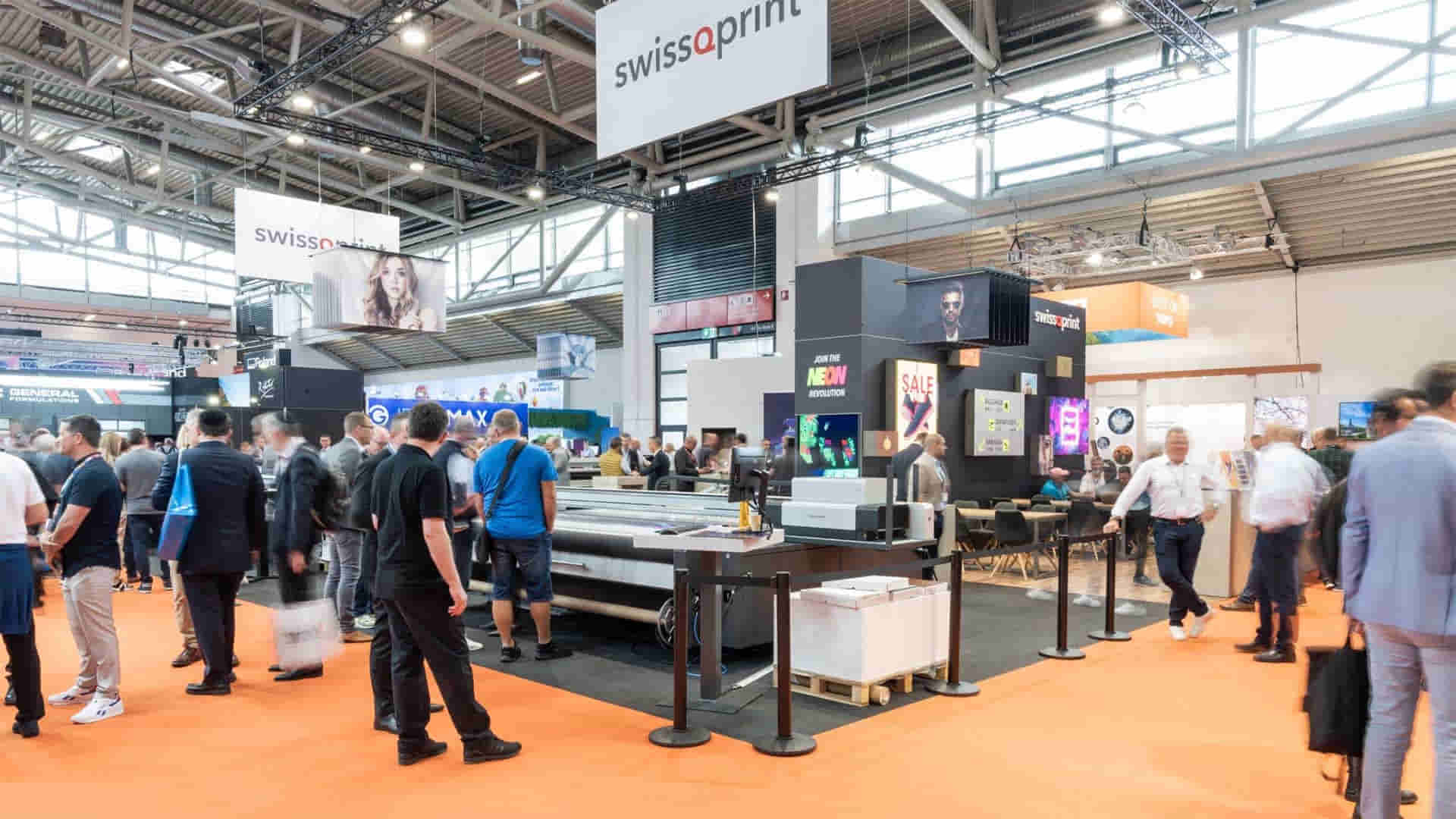 Karibu 2 roll to roll printer
Karibu roll to roll printer with 3.4 m print width meets the sector with its second generation. Among the features that make this printer different from those in the mainstream market, special capabilities such as neon, varnish, white and relief printing stand out. Other efficiency-orientated features include a cassette system for quick loading of rolls, Tip Switch Vacuum feature for fine-tuned vacuum control and a multilayer mode for registration accuracy when overprinting various layers.
Kudu, high-end printer
The only swissQprint printer with 10 colour channels and up to 30 print heads, the Kudu offers a little more versatility than other swissQprint models, which were already versatile with nine colour channels and a choice of ink configurations. Visitors to the stand were impressed not only by the Kudu's print quality, but also by its productivity of up to 304 m2/h and the power of both flatbed and optional roll to roll printing (3.2m).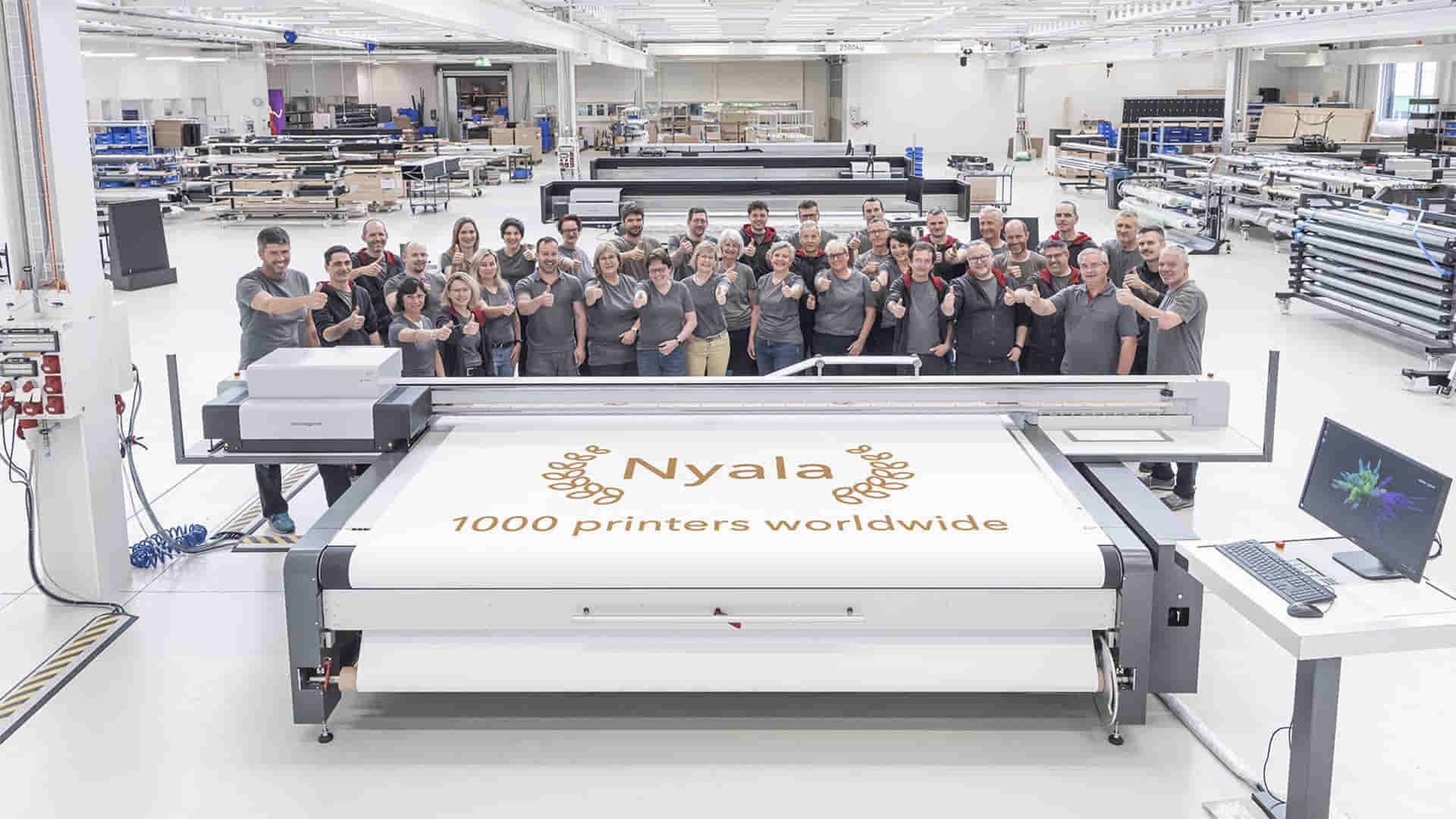 A success story: 1000th Nyala flatbed printer sold
swissQprint sold the 1000th machine of the Nyala model in May 2023. The success was celebrated both at headquarters and among the exhibition team in Munich, including its distributors. With a 3.2 metre print width, the Nyala has been swissQprint's flagship for more than ten years and has won a variety of awards during that time. The Nyala has been Europe's best-selling printer in its class for eight years in a row, and 11 years after its launch and now in its 4th generation, it continues to create benefits and added value for print professionals. swissQprint shared the Nyala's success story with visitors and business partners at FESPA GPE 2023.