AIRO®24 dryer by Biancalani Textile Machinery improves the finishing phase thanks to the open-width and continuous process that enhances the leather-like look and softness as well as the embossing effect, just like 3D. Biancalani is not new to the process, as the so-called AIRO HAND® is one of the company's highlights, but AIRO®24 high technology makes it all more efficient and obviously energy-saving. As an innovative tumbler, AIRO®24 can help reaching both sophisticated effects such as worn leather – in this case, the fabric must be specifically treated before the finishing process – and greater elastic properties.
Nowadays, synthetic leather, looking like real leather, but has no animal origin, is far from being considered (only) a cheap solution, as it was in the past. Actually, it is a high-tech product in the market, with so many properties such as high resistance, but everyday less product weight, which is what industries such as avionics, sportswear and technical apparel crave for.
Once a plastic film has been spread on a cotton or synthetic fabric, the last looks and feels smooth and flat. That is the moment when a typical leather-like design – the so-called leather wrinkles or embossing – is impressed on the surface. Then, depending on the finishing process, synthetic leather may gain special characteristics, such as better elasticity or more realistic aesthetics. Actually, synthetic leather is experiencing a huge surge in demand as it is easier to care, water, light and heat-resistant and also price-competitive as per the most common applications. When comparing an average tumbler, where a small quantity of fabric can be processed using rather much energy, to an open-width, continuous finishing machinery such as the recently green-labeled AIRO®24, it is striking how the last can process meters and meters of fabric with huge energy savings, i.e. immediate benefit.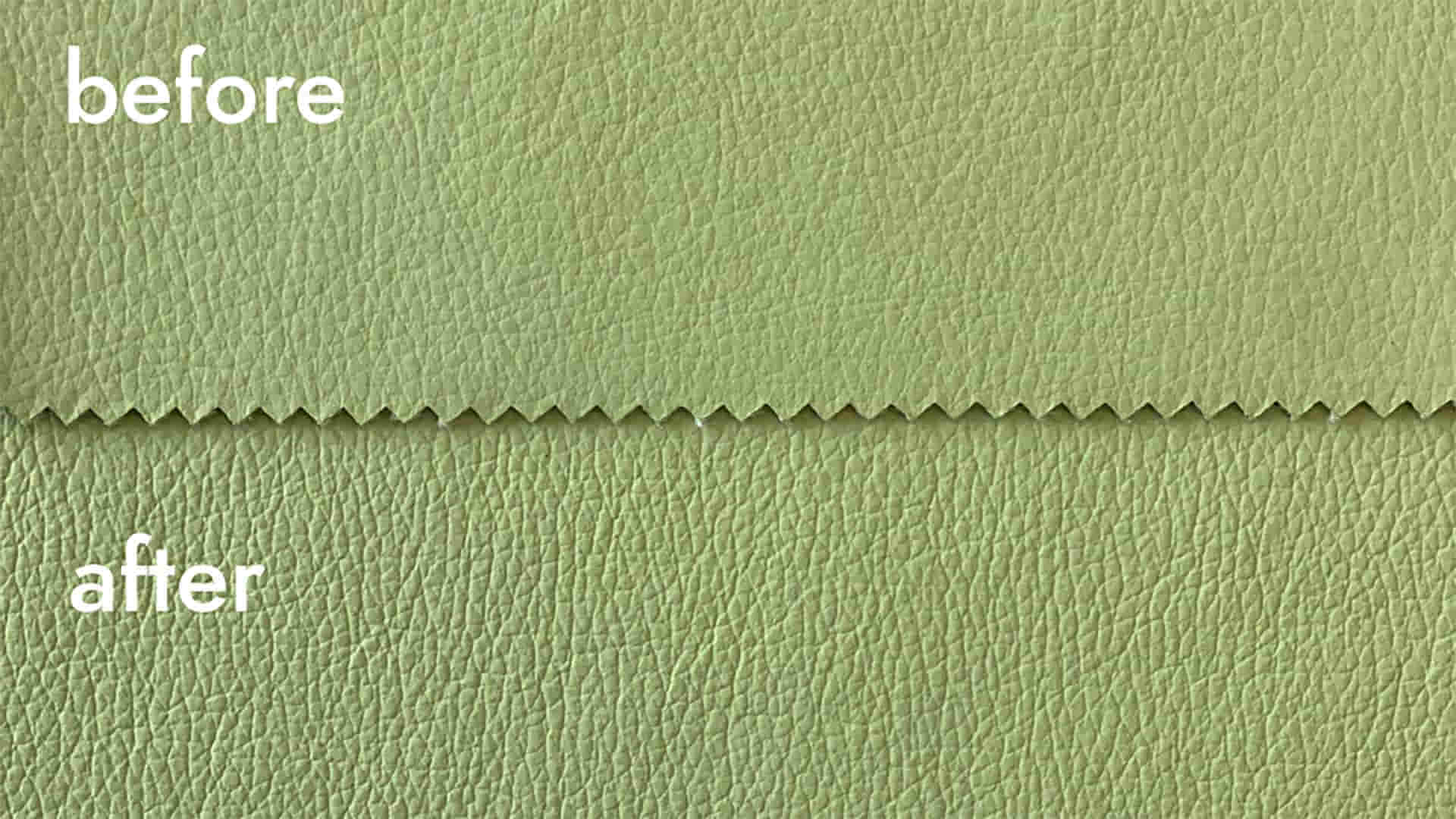 The latest sustainable solutions of Biancalani at ITMA 2023
Biancalani Textile Machinery is preparing to welcome its visitors at ITMA 2023, the world-renowned exhibition for the textile industry held in Milan on June 8-14. Visitors to the company's booth A202 in Hall H18 have the opportunity to get information in person about Biancalani's cutting-edge technologies and brand-new solutions for the textile industry. After years of research and development, Biancalani will share its latest developments in order to make textile production more sustainable than ever.