Textilegence July-August 2022 issue offers to readers the news about the latest economic and technological developments in the textile industry, as usual. In addition, a busy agenda is awaiting you in our new issue on the new regulations and developments within the scope of sustainability in Türkiye and the world, as well as the exhibitions, revived with the loosening of the pandemic measures.
The highly anticipated ITM became the global textile industry meeting point on June 14-18 after a long break due to the pandemic. The exhibition, attracting great participation from Türkiye as well as the region and other countries, left participants satisfied. They have talked about their evaluations of ITM 2022, the market and their latest innovations to Textilegence. In addition to exclusive interviews with important industry associations and companies such as ACIMIT, Saurer, Konica Minolta and Trützschler, you can also read the details of the establishment of Itema Türkiye in this issue.
FESPA GPE 2022 brought the digital printing industry together after a long break. swissQprint introduced Kudu, its first model with 10 colour channels, while DuPont presented Artistri inkjet printing inks and more at FESPA 2022.
Kardem Tekstil, which produces for fashion giants, talked about the advantages it gained with Mimaki TS55-1800. Ebru Nakış, which provides solutions to its export-oriented customers with Durak Tekstil threads, shared the values the company adds to them and their experiences.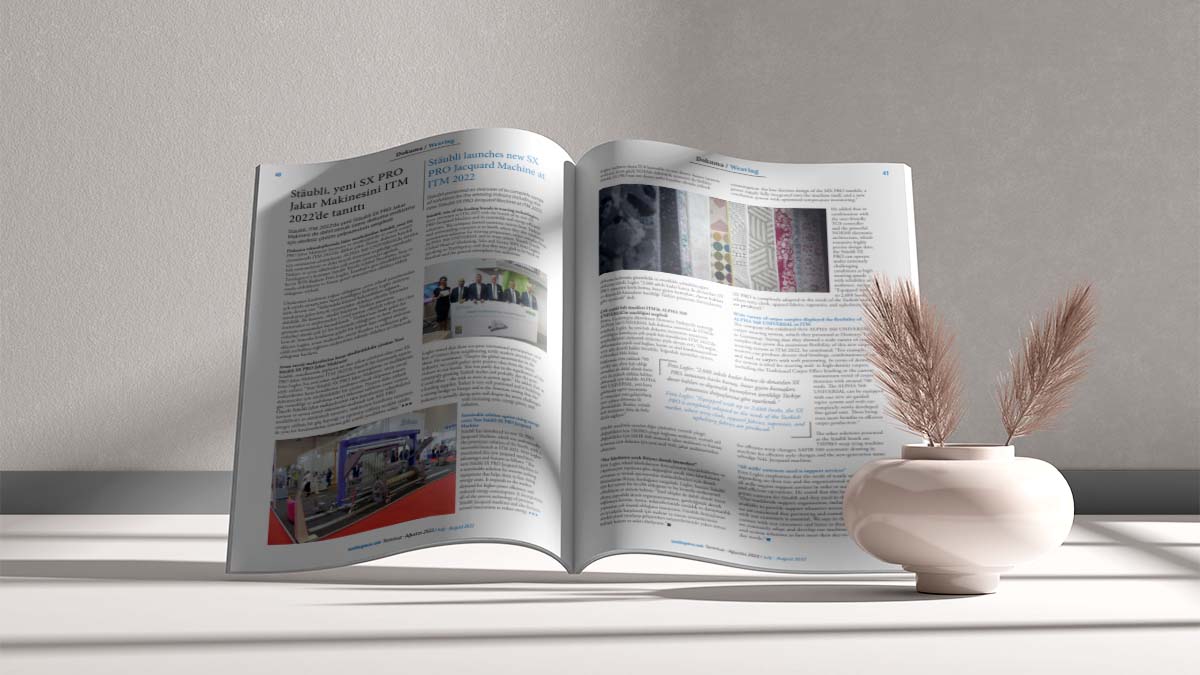 Latest sustainability news in textiles on Textilegence July August 2022 issue
It has been announced that the textile enterprises in Türkiye will receive backing from the Ministry of Environment for wastewater treatment and reuse. New regulations have been implemented in the Bursa textile sector within the scope of sustainability as of May 31st. European fashion associations will unite and work together for a sustainable, innovative and inclusive future.
Lenzing, extending its carbon neutral fibre portfolio, exhibited new carbon neutral fibre products for workwear and protective clothing at Techtextil. Carrington Textiles introduced its first biodegradable fabrics for workwear at the same exhibition.
MKE Ankaragücü, drawing attention to environmental awareness with its navy blue kits made of recycled materials, is returning to the Süper Lig this season with its 'eco-friendly' kits.
Ethical and sustainable fashion collections were exhibited at LA Market Week in collaboration with Label Array and Vegan Fashion Week
All and more are waiting for you in Textilegence July August 2022 issue. We hope you enjoy the reading…
You can subscribe from this link to read the entire magazine.