The flagship brand of UV printing technologies specialist Pigment Reklam, swissQprint, continues to add value to printers. Reflecting its high precision and reliability to Swiss engineering, the brand announced that it now offers Tip Switch Vacuum in all flatbed printing machines. SwissQprint's third generation Oryx 3, Impala 3 and Nyala 3 UV printers are all equipped with this vacuum system, which facilitates the printing job and increases the performance above average.
Thanks to the unique Tip Switch Vacuum system, which has new developments for greater efficiency and user friendliness, the best performance is achieved in the printing process. The Tip Switch Vacuum literally eases the printing job, and enables full fingertip control of the finely segmented vacuum table. Opening or closing the 256 vacuum channels on the table is now at your fingertips. This means lightning fast and super easy, not least in the gaps between media such as multiple copies or dual rolls. This advanced vacuum system sets new standards with its user friendliness, performance and efficiency.
swissQprint large format printers have been certified for their very high energy efficiency since 2018 (ISO 20690:2018). One contributor to this is the vacuum system. One of the main elements that provide energy efficiency in swissQprint printer is the vacuum system with its under pressure-controlled pumps that only operate at full speed until the required negative pressure has developed. This also makes for a pleasantly quiet system.
Easy media management for industrial production with Tip Switch
All swissQprint flatbed printers are now offered to users equipped with this new and patent pending vacuum system. Adjusting the print bed vacuum in the flatbed printing model Nyala 3 in the industrial segment is like a child's play. Using the Type Switch vacuum, each of the 256 vacuum segments is instantly turned on and off with just the touch of a finger, no additional masking required.
The vacuum table separator also includes a defined cutting channel for roll materials and thin media, providing a precise cutting edge. For tandem production, the vacuum table is divided into two zones, each of which can be adjusted independently by Tip Switch Vacuum. In this way, uninterrupted production of Tandem becomes possible; media is loaded onto the print table alternately from the front and back. While printing continues on one side, the operator loads the other side and vice versa, with no idle time until the series is complete.
No more masking and taping thanks to the advanced vacuum system!
Masking and taping on the print plate is unnecessary; as you can switch the vacuum on or off in very small segments to avoid leaks. This allows the vacuum to develop its full force exactly where needed and securely hold down the substrate. To help keep track, each switch has a green and red indicator to show its open or closed status.
Thanks to the advanced vacuum system, challenging media types such as corrugated cardboard can be controlled and processed. Printers can freely adjust the vacuum density to suit them best via the output software. Also, the vacuum is automatically reduced when there is sufficient low pressure or as the roll material is being advanced. In this way, errors caused by operator intervention are prevented. On the other hand, pumps can create a reverse thrust effect instead of sucking air. In this way, an air cushion is created that facilitates the transportation of heavy boards. Heavy media can thus be positioned or moved with little effort and without the risk of material damage.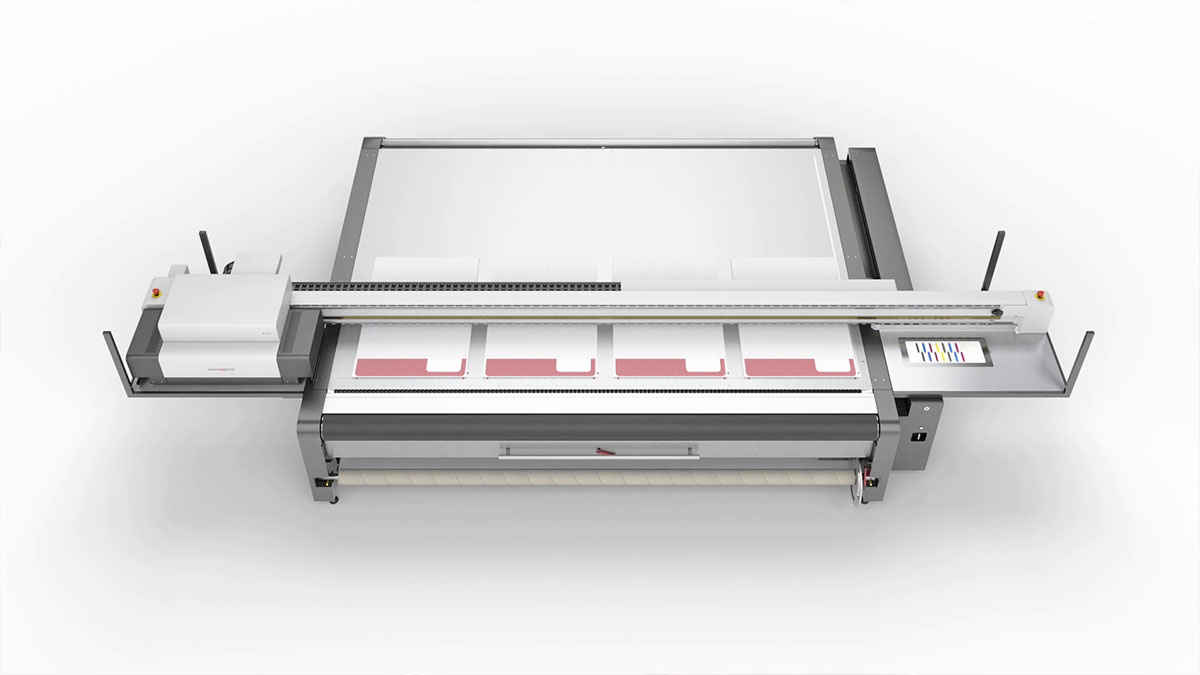 It will be the biggest assistant of Turkish print manufacturers
Pigment Reklam Company Owner Serkan Çağlıyan said that; swissQprint has a rightful reputation in the Turkish printing industry in terms of trust and quality. Çağlıyan said the following; "As Turkish print manufacturers know, swissQprint realizes several important developments or launches new models every year. At a time when Covid-19 was effective globally, developments were not interrupted. Unfortunately, fairs and events cannot be held and these innovations cannot be introduced to the market exactly. However, swissQprint's Tip Switch vacuum system expanded to all flatbed printing models will find a strong resonance in the market. This vacuum system will be the print manufacturers' most important aid for a quiet working environment; minimum power consumption documented by ISO certification and precise media feeding. Print manufacturers will be able to achieve an above average performance thanks to this system".