TotalEnergies, one of the main lubricants suppliers in the textile industry with its expertise of more than 60 years in the field of textile lubricants, has an important position in the market with its own developed technologies and products. The company closely follows the changes in the textile sector, and responds to all the needs of the manufacturers in the production processes by constantly improving its products through R&D. In our interview with TotalEnergies Industrial Segment Manager Onur Onat, we talked about the details of TotalEnergies products and services.
Stating that TotalEnergies offer high-performance, state-of-the-art products to customers thanks to their expertise in lubricants and their worldwide textile experience, Onur Onat said that TotalEnergies' textile lubricants product range has 7 sub-segments, including conning and knitting oils. Onat; "We have products for every textile production process from extrusion to spinning, from weaving to nonwovens and finishing. We complement it with conventional industrial lubricants such as compressor oils, chain oils, greases, hydraulics. In this regard, we are the only supplier in the market that meets every need of the industry within the product range".
TotalEnergies lubricants stand out in the market with their quality and safety
Onur Onat said that TotalEnergies lubricants are distinguished from their competitors through the prioritization of quality and safety in the textile industry. Noting that they offer sustainable and responsible solutions to textile manufacturers, Onat underlined that they make a difference in the market with their own technology and patented contributions in the field of textiles, with their expert R&D engineers.
Noting that TotalEnergies textile products are constantly being developed considering the conditions required by the industry, Onat said that they have been working closely with original equipment manufacturers for many years in order to provide the most accurate solutions to their business partners. Onat continued his words as follows:
"The partnership agreement with Japanese equipment manufacturer FUKUHARA at the end of 2018 is a reference for the expertise of TotalEnergies and the quality of lubricants and process oils specific to textile applications. We are in long-term cooperation in the field of R&D with the industry's leading reference original equipment manufacturers and institutes in the world. This is a strong indication of the confidence that these manufacturers and the industry, each with a history of more than 100 years, have in TotalEnergies' vision for the textile industry. Our work and collaborations on new technologies will continue".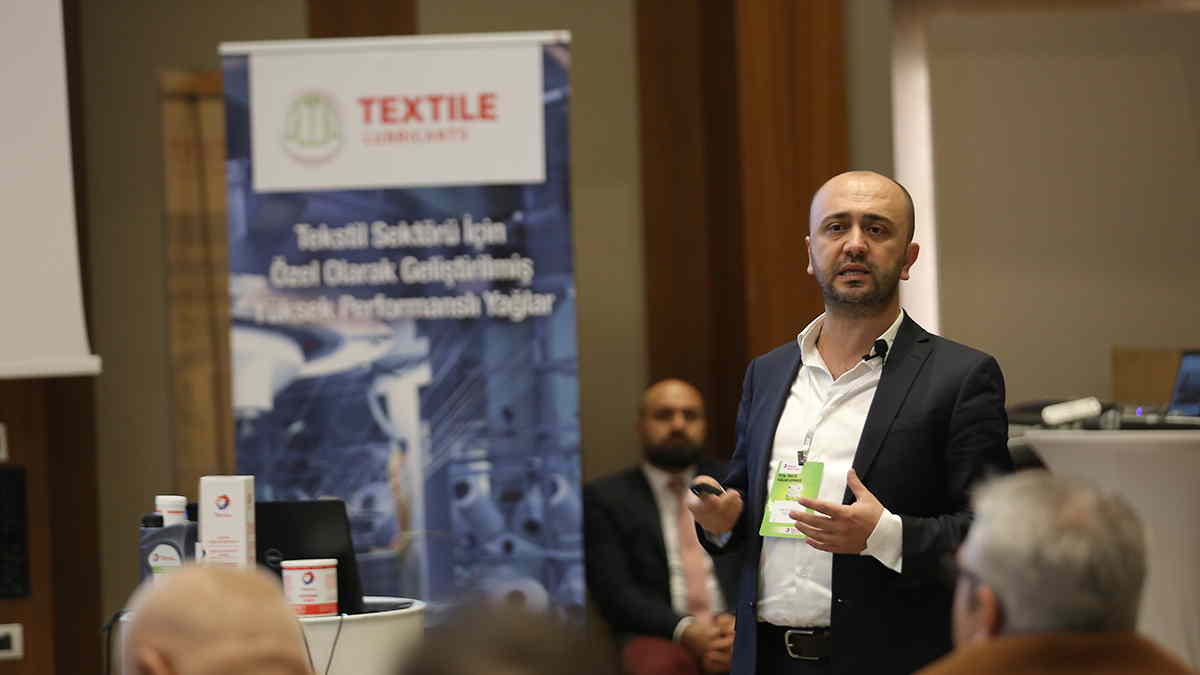 "Innovation is in the DNA of our business"
Saying "Innovation is in the DNA of our business", Onur Onat explained the products that they have recently introduced to the market, which respect the environment and human health and can meet much higher performance needs as follows:
"Tixo Stainless Co/ Co+ lubricants, developed to meet the increasing technical requirements of large and small diameter knitting machines, help to extend the service life of needles and sinkers in knitting machines thanks to their high mechanical performance. Tixo Stainless Co/ Co+ is designed to provide the best washing performance at medium and high temperatures with its superior mechanical performance. Developed for dyeing and finishing processes in the textile industry, Statermic X400 stands out as a PTFE grease suitable for use in high temperature applications. Besides being suitable for temperature conditions up to 260°C, it offers high oxidation protection".
Another innovative product range of TotalEnergies, Cortis Xht 245 chain oils, has been introduced to the market as a synthetic chain oil suitable for the lubrication of moving parts especially operating in systems at very high temperatures. While it ensures the continuity of lubrication at temperatures up to 280°C, the specific additives it contains provide excellent corrosion protection and anti-wear performance.
TotalEnergies leads the industry with environmentally friendly products
Expressing that they prioritize compliance with toxicology standards and environmental awareness in their products, Onur Onat said that they are happy to lead the sector with this production philosophy. Pointing out that all textile lubricants product ranges are produced in accordance with OEKO-TEX Standard 100, Onat continued his words as follows:
"We are in close cooperation with the German Hohenstein Institute, which is a founding member of the leading OEKO-TEX initiative in the field of textile toxicology. We became the first conning and knitting oil manufacturer in the world to receive the ECO PASSPORT Certificate, and we have also certified our high-volume textile lubricants outside of these 2 areas. In other words, 90% of our textile lubricants sales volume in the world are certified, and we plan to continue to certify our remaining product range in the upcoming period".
Expressing that they have a significant market share with Lissolfix and Tixo Stainless as main products, Onat underlined that they are the leader in conning oils with Lissolfix and a reference brand in knitting industry with Tixo Stainless.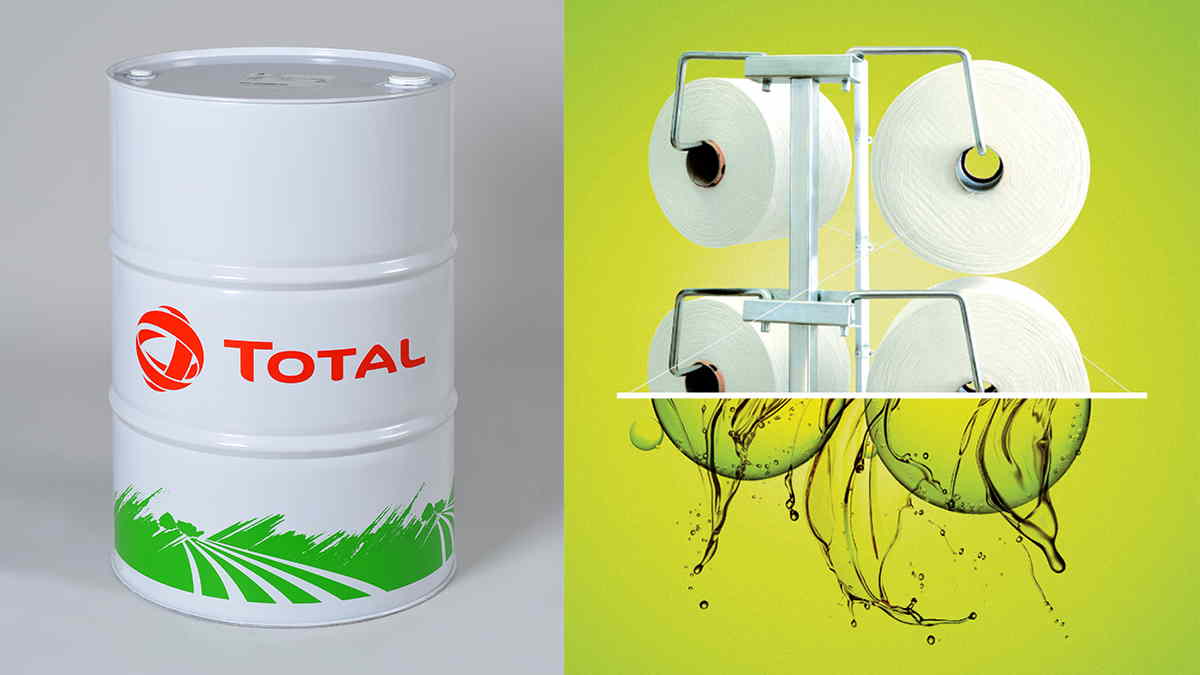 "All our products are subjected to independent testing and certification system"
Pointing out that they offer reliable and eco-friendly products as an environmentally responsible company, Onur Onat said that textile products at every stage of production, from raw material to the final product, are subjected to the world's leading independent testing and certification systems. Onat; "For example, our knitting oil range Tixo Stainless, Tixo Stainless Co and Tixo Stainless Co+ is ECO PASSPORT approved by OEKO-TEX and complies with STANDARD 100. At the same time, we have products that come to the forefront with their environmental friendliness thanks to their compliance with the Global Organic Textile Standard (GOTS). We aim to obtain GOTS certification for the entire knitting oil series for the valuable organic product manufacturers in a very short time".
TotalEnergies will take part in ITM 2022
Stating that their relations with their business partners were limited to digital platforms due to the restrictions during the pandemic, Onur Onat said that they will continue to have face-to-face meetings with their customers and make their presence felt in the field with the relaxation of the restrictions. Onat; "We will continue to organize our technical seminars, which provide an opportunity to strengthen our business partnership with our customers and increase brand awareness in the textile industry. In addition, we will have the opportunity to introduce our products and solutions by taking part in the ITM Exhibition, to be held in 2022".