IFCO Istanbul Fashion Connection, organised by İstanbul Apperal Exporters' Association (İHKİB) subsidiary İTKİB Fuarcılık A.Ş., took place in a total of 9 halls at the Istanbul Expo Center on February 8-11. At the successful third edition, 588 exhibitors met more than 10,000 trade visitors from 134 countries such as Brazil, Canada, Chile, Colombia, Germany, Malaysia, Mexico, Nigeria, Panama, Saudi Arabia, South Africa, South Korea, Thailand, UK, United Arab Emirates and especially Asia and Europe. Divided into a total of 100,000 sqm exhibition area, numerous brands and manufacturers, including DS Damat and İpekyol, showed the latest collections from the areas of womenswear, menswear, kidswear, denim, sportswear, evening and weddingwear, lingerie, hosiery, leather& furs.
Despite major disruptions in flight schedules, more than 2,600 invited international VIP buyers were able to visit the fair on the first day. Despite the circumstances, the fair was characterised by lively business activity. International visitors included Ackermans (South Korea), Al Shaya (Kuwait), Apparel Group (UAE), Truworths (Kenya), Bodesa (Mexico), El Corte Ingles (Spain) and the other countries. They met a total the exhibitors relevant to them and concluded orders.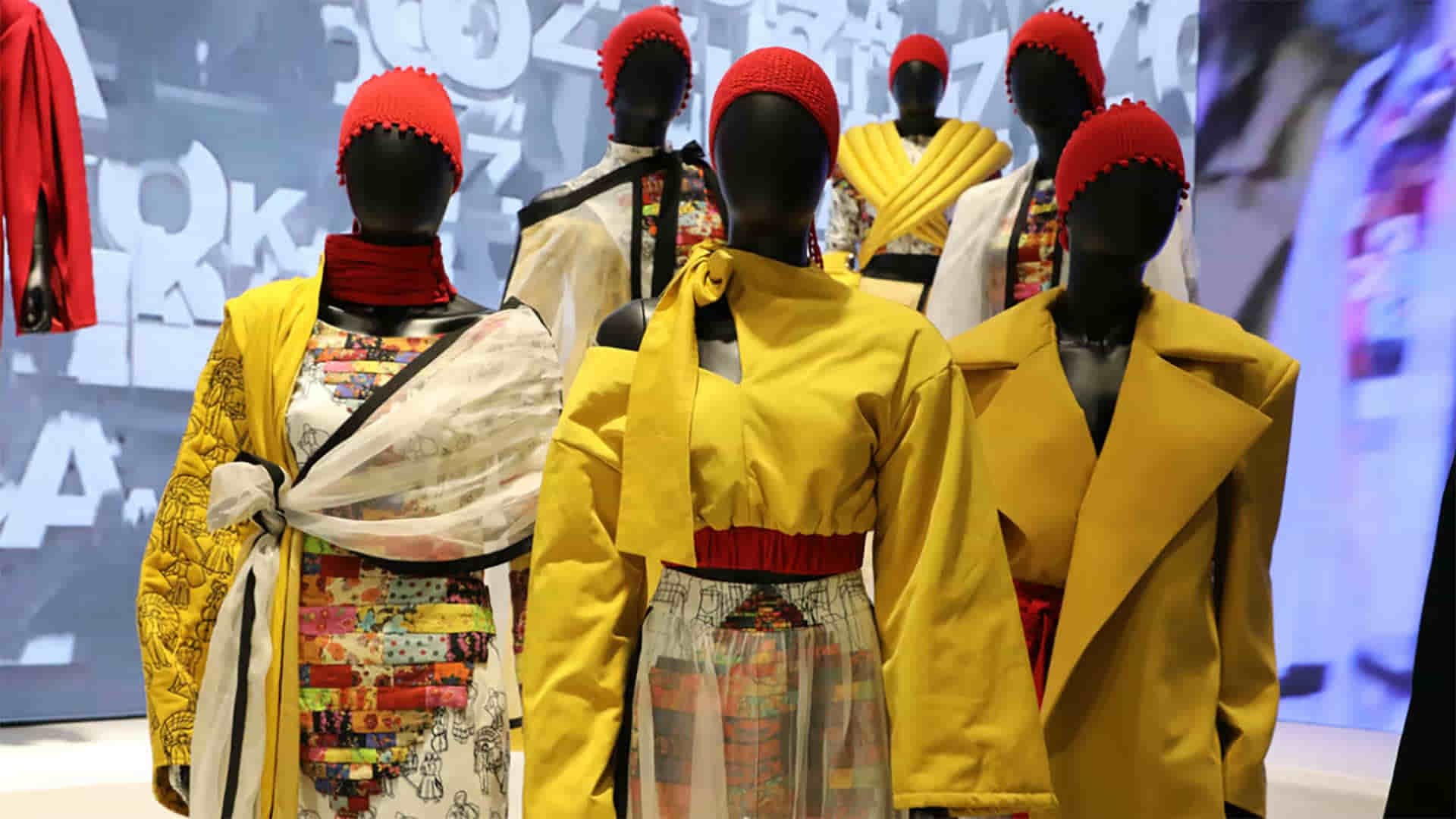 Newly creative designs were exhibited at IFCO
In the new and high-quality designer area, The CORE İSTANBUL, internationally recognised designers from Istanbul Fashion Week presented their exciting and creative designs, including Arzu Kaprol, Aslı Filinta, Cerenocak, Çiğdem Akın, Ersozata, Essin Barış, Ezgi Karayel, TAGG, Giyi World, Lug Von Siga, Mehmet Emiroğlu, Meltem Özbek, Kuela, Murat Aytulun, By the Oak, Nej, Selen Akyüz, Selin Küçüksöz, SYHZ wear, Tuba Ergin, Y Plus, Muse for All. International premium buyers such as Bergdorf Goodman & Niemann Marcus, Gate Berlin, Printemps and Luisa Via Roma witnessed the creativity and quality of the presented collections in The CORE İSTANBUL at first-hand. Even more design power was on display at the KOZA Design Competition for young fashion creators. In their trend lectures, WGSN and the Accademia della Moda IUAD provided impetus for the latest collections and presented the fundamental developments in the fashion industry.
The participants left the exhibition with satisfaction
The participants commented that the exhibition was important, especially in terms of meeting with global buyers. İpekyol Sample Tracking Reporting Specialist Ertuğrul Yalçınkaya said that they exhibited in IFCO Exhibition for the first time as İpekyol. Stating that the exhibition was very good from their perspective and they achieved very positive results, Yalçınkaya disclosed: "We hosted many visitors and buyers, conducted matchmaking. We entered into discussions with buyers from mostly Russia, the Middle Eastern countries, and the European Union countries. Especially the first two days of the exhibition were very busy. In the following days we continued to have various discussions. We received very positive feedback from buyers that visited our stand. Foreign buyers see significant Apparel brands of Türkiye all together at a special hall. We certainly had a quieter exhibition due to the earthquake disaster in our country."
The next IFCO is planned to be organised on August 9-11, 2023.