Metaverse is described by Meta as the 'next evolution of social connection', offering a three-dimensional virtual reality universe where users from all over the world are present at the same time. This new platform, in which big brands from the gaming and entertainment industries are investing one after the other, is also seen as an important opportunity for the fashion world. Recently, the world-famous sportswear brand Adidas stepped into this 3D virtual reality world by collaborating with the digital collection Bored Ape Yacht Club, including 10 thousand NFTs; Nike has announced that they have started a partnership with online gaming platform Roblox to offer a free virtual playground called Nikeland. Zara announced its AZ Collection in the metaverse by signing with South Korea-based fashion brand Ader Error as well. Leading luxury brands Gucci, Balenciaga, and Burberry have already taken their place in the most played video games worldwide.
Metaverse give a fillip to the fashion and retail industry
The 3 trillion dollar fashion industry continues to grow rapidly and is among the sectors that adapted to the metaverse the fastest. On the one hand, existing apparel and retail brands are starting to take their place in the digital environment as well as in the physical world, on the other hand, the whole world is witnessing the emergence of start-up companies that produce only digital clothing.
The game industry dominates the entertainment world and was worth $ 203.12 billion in 2020, and it is expected to reach $545.98 billion by 2028. 3 billion people play video games on a regular basis today and 100 billion dollars worth of virtual goods are sold annually from these platforms. Players buy these clothes or accessories, called 'skins', for real money to customize their appearance in an online game. So, why do users show such interest in clothes that they cannot wear in real life? What exactly does the Metaverse mean, and what do the steps of the fashion, apparel and retail world taken towards this mean for the industry?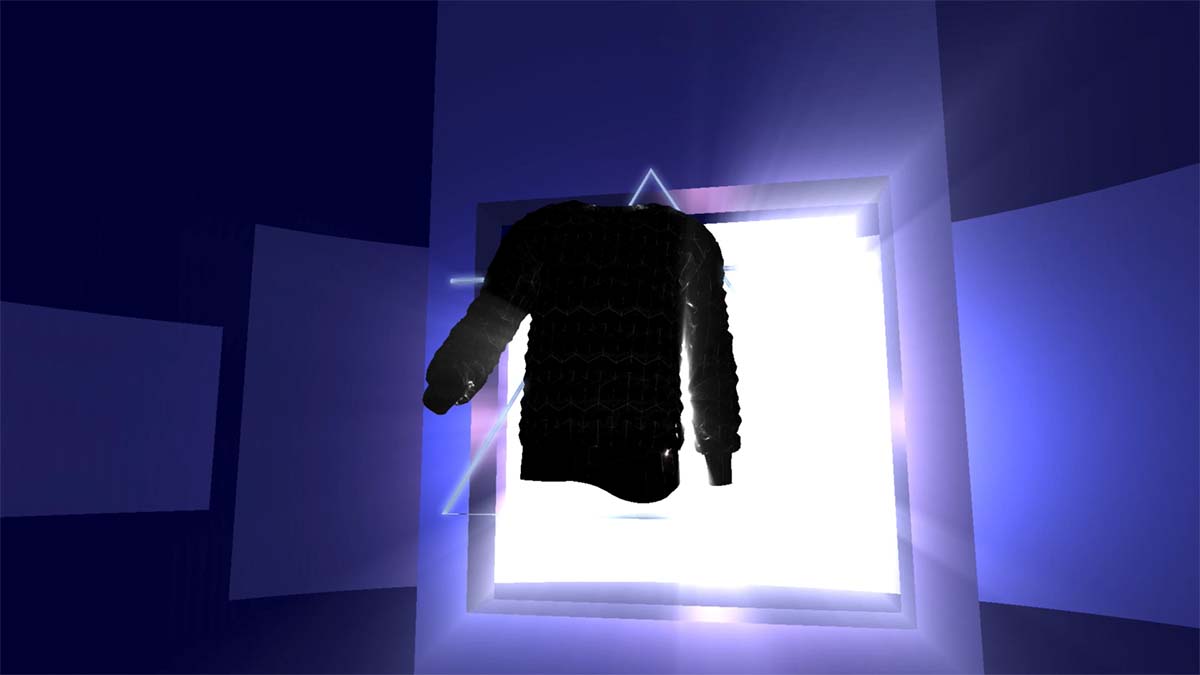 Digital new world; what is the metaverse?
After Facebook introduced Meta in the past months, combining its applications and technologies under a new company brand, the concept of metaverse began to be heard frequently and lots of large companies took action on this issue. Although it has become popular recently, the term metaverse dates back to Neal Stephenson's 1992 novel 'Snow Crash', presenting a vision of a 'computer-generated universe'. Metaverse, which has been the subject of many books and movies, and whose first examples are seen in games such as 'Second Life', means 'beyond universe' literally. Today, separate 'metaverses' launched by brands and companies are actually 'islands', and a universe in which these islands exist as a whole is described as 'metaverse'. Therefore, although there is no real metaverse for now, almost all sectors have taken action to take part in this platform.
Users can experience two-dimensional experiences such as shopping via smartphones or computers, watching concerts or movies in the real world, in an environment where they are 'really' with their own avatars in a completely virtual three-dimensional world, and can do this simultaneously with different users from all over the world. Thus, the digital technology that enables people to be able to shop via phone or computer in any environment they are in, now offers the opportunity to go directly to a 3D virtual store with VR (Virtual Reality) glasses and equipment.
Metaverse creates a new universe for fashion as well
Fashion is seen as a way of self-expression and identity creation, just like in real life, in this digital universe offering a brand new three-dimensional world experience. It is expected that clothes will gain more importance in the virtual world as well as in the physical world with the Metaverse becoming more involved in people's daily lives. For this reason, while the metaverse emerges as a market that offers important opportunities for the fashion industry, NFT plays an accelerating role in this transformation, making products in the digital environment unique. In addition to the digital presence of brands selling clothing in the real world, companies selling clothes that can only be worn in the digital world are taking fashion to a different dimension.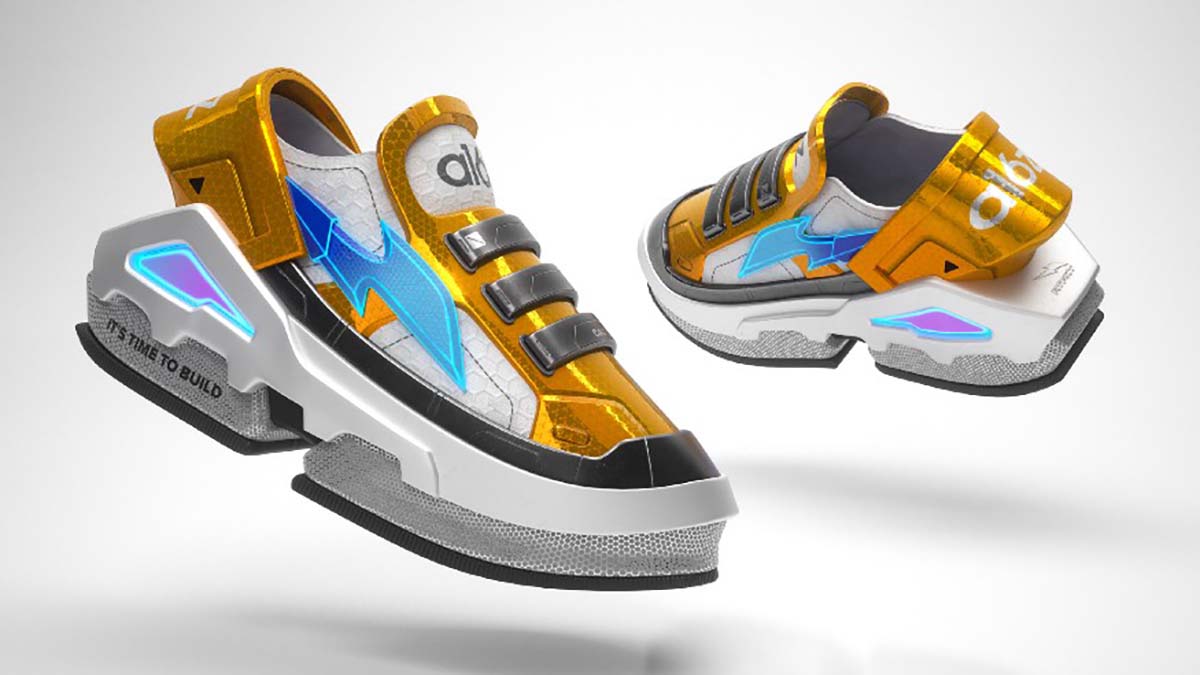 Why do people pay for digital clothes they cannot actually wear?
Considering that 3 billion people regularly play computer games today, users who spend a long time in the digital environment and socialize on online platforms attach great importance to the appearance of their avatars and game characters. The designers, inspired by the fantasy and science fiction elements of the game world, produce extraordinary and remarkable clothes and accessories for the digital environment, different from real life. Founder of digital fashion house Placebo Roei Derhi sums up this fact with these words; "I think the best part of digital fashion is that there is an escapism effect in it. Digital fashion is bigger than reality and makes people not only wear clothes, they wear fantasies".
A total of 3.1 million dollars of virtual sneakers were sold in 5 minutes
Founded in 2020, RTFKT Studios sold virtual sneakers worth $3.1 million in about 5 minutes. The company's co-founder Benoit Pogazzo stated that the production process took only 2 weeks. Luxury fashion brand Burberry has created a series of unique characters named Sharky B in Mythical Games' video game Blankos Block Party. Playable NFT creations, complete with Jetpack, armbands and pool shoes, quickly hit sales of nearly $400,000.
THE DEMATERIALISED, the first authenticated virtual goods marketplace, generating new visceral experiences and revenue streams for fashion creators and consumers, produces only digital clothing and accessories and continues to work on using them in different online games. While all these recent examples clearly show the point that digital fashion has come to, they also clearly demonstrate that companies that adapt to this transformation faster will gain a significant competitive advantage in the market.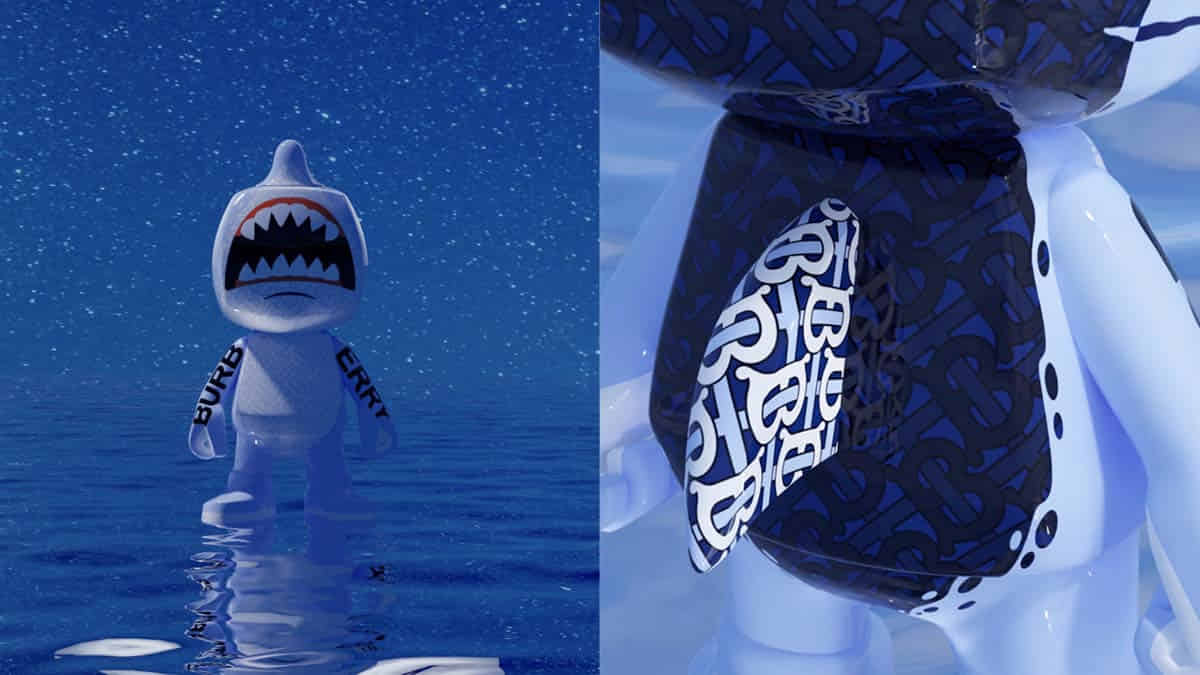 Will it be only digital fashion in the future?
Although this impressive technology is met with great enthusiasm, a world with only digital fashion does not seem possible for now, at least in the near future. One of the biggest challenges about it is making technology accessible to everyone. On the other hand, the legal and ethical aspects of the problems that may be experienced in this new world, as well as the effects it will cause on human psychology, continue to be the topic of discussion. Although digital fashion may seem environmentally friendly at first glance due to the transition from design to direct sales and eliminating the physical production processes in between, the technological process that will bring people to the metaverse, which seems insufficient to reduce the environmental footprint for a sustainable world. However, the metaverse bringing together the new concepts of the era such as artificial intelligence, blockchain, machine learning, cryptocurrency and NFT (non-fungible token), is expected to become more widespread in the coming years. While this platform carries the digital world to a different stage and brings along new production and consumption processes, it is anticipated that the changing perception of reality and needs will also accelerate the transformation of the textile industry in parallel with it.