Several different types of natural and manmade fibres give life to textile products with their different features. Many different features such as comfort, durability, being healthier, sweat absorption, water repellence, brilliance, etc. make these fibres preferable. What about fire resistance? The new scientific textile lab study, funded by The Woolmark Company and conducted by AgResearch, shows that woolen fabrics provide the highest resistance to fire. The research concluded that wool-rich fabrics provide the highest skin protection. However, 100% synthetic fabrics are said to perform worst due to their propensity to melt and damage the skin.
Angus Ireland, Woolmark Company Program Manager, noted that the demand for wool clothes has increased in the market. Ireland; "Softness, moisture management and breathability, as well as the fire resistance of wool play an important role in this increase in demand. With this research, the benefit of the super fine Merino wool becomes clear once again". Underlining that wool, unlike cotton and synthetic fibres, has a natural resistance to burning, even if it is exposed to fire for a long time; "The reason for this is that it has a high ignition temperature, a high limiting oxygen index and a self-extinguishing behaviour," said Ireland.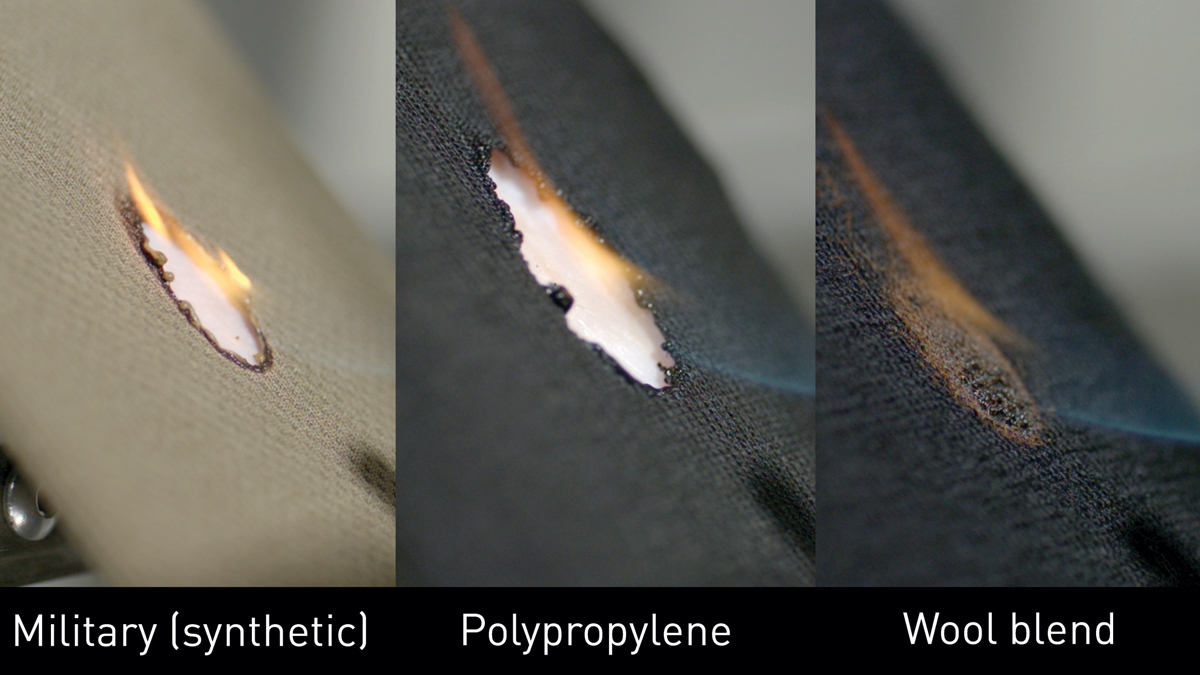 A security element for military and first responder personnel
In the scientific study conducted by AgResearch, the degree of skin protection provided by the clothes of military and first responder personnel was tested. It was concluded that 100% synthetic fabrics (polypropylene and polyester fabrics) showed the worst performance, while viscose blends with wool and fireproof treatment gave the best performance.
Wool is preferred for military and security clothes with its protective feature. In difficult conditions of use, wool gives the most appropriate response to the users' desire for protection and comfort. In addition to the soldiers, firefighters and police, as well as the first response teams; experience wool breathability and a high degree of ignition. In injuries caused by explosive devices, it is determined that synthetic-based clothes melt and cause skin injuries. Scientific studies proves that the wool protects military and first responder personnel with flame resistance.
Evaluating the results, Angus Ireland underlined that wool is important for comfort as well as providing high protection against fire. Ireland said; "This new test method has shown that synthetic fabrics will provide little protection to the user; despite being the most cost effective for the supplier".