Zimmer Austria showcased their expertise in digital printing at ITMA 2023, presenting their latest advancements in making printing processes more effective and sustainable. The company attracted great attention, especially with the VISION detection system they presented for the first time at the exhibition and COLARIS also another highlight reflecting the company's 60 years of experience in the carpet industry. In our special interview with Zimmer Austria Digital Printing Systems CEO Andreas Rass, we talked about ITMA 2023 evaluations and the new technologies showcased during the event.
Andreas Rass expressed his great satisfaction with the exhibition, stating that it met and even exceeded their expectations. He underlined that visitors from various countries, including industry experts, have flocked to the exhibition, reaffirming ITMA's status as a leading global textile event.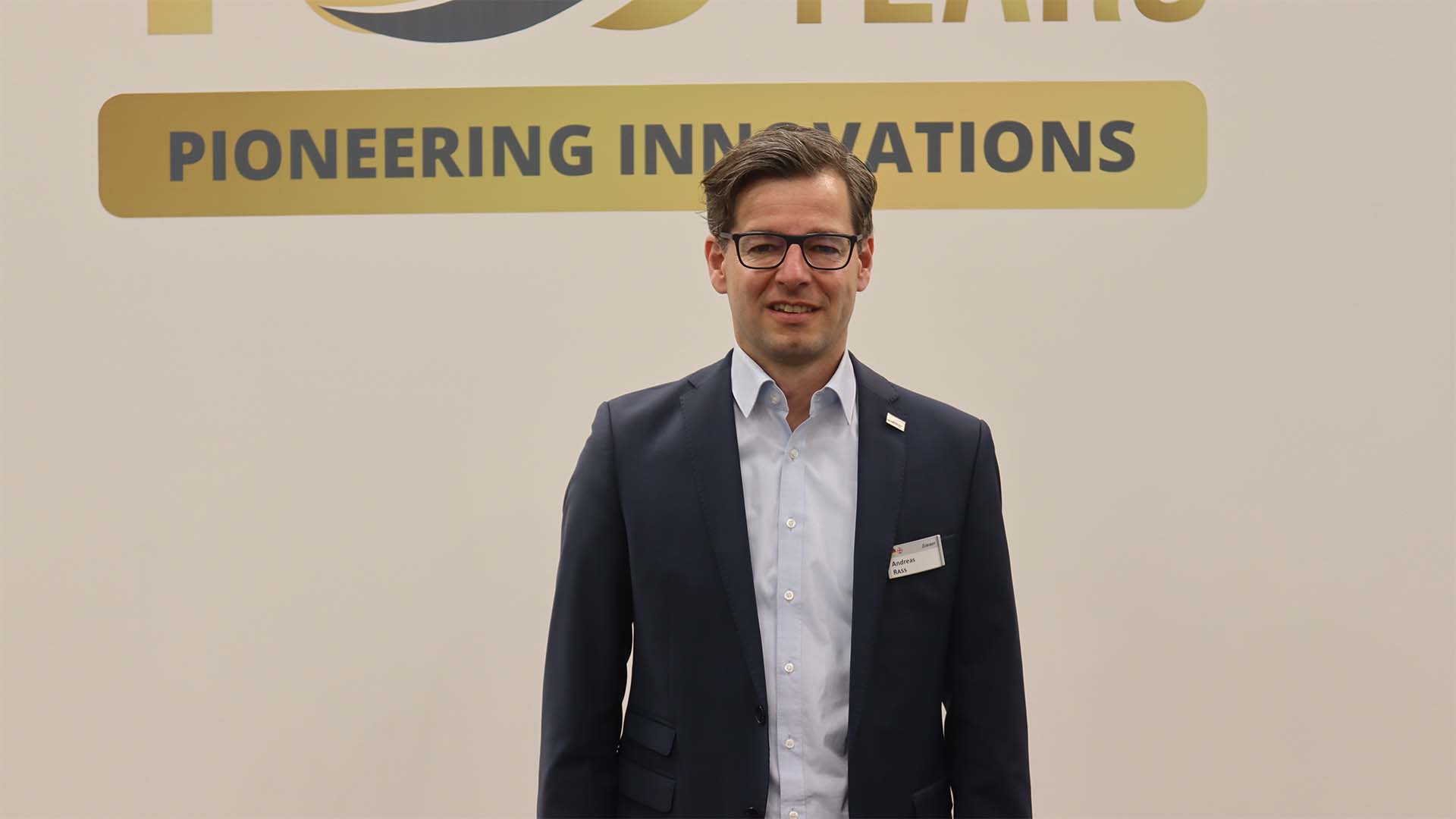 VISION Camera Detection System for precise printing
Rass noted that they also unveiled the VISION camera detection system, a breakthrough technology that enables precise printing on textiles with existing patterns or structures, for the first time at ITMA 2023. Saying; "The system can recognize glitter prints, jacquard woven structures, and other designs, allowing for accurate printing and adjustment of bow and skew. For example, if you have already cut pieces of textile, like upholstery you can reproduce the design exactly. The camera is detecting the outline, and the printer only positions the image onto this piece of textile," he stated that this cutting-edge system has garnered positive feedback and demonstrates the market's appetite for such solutions.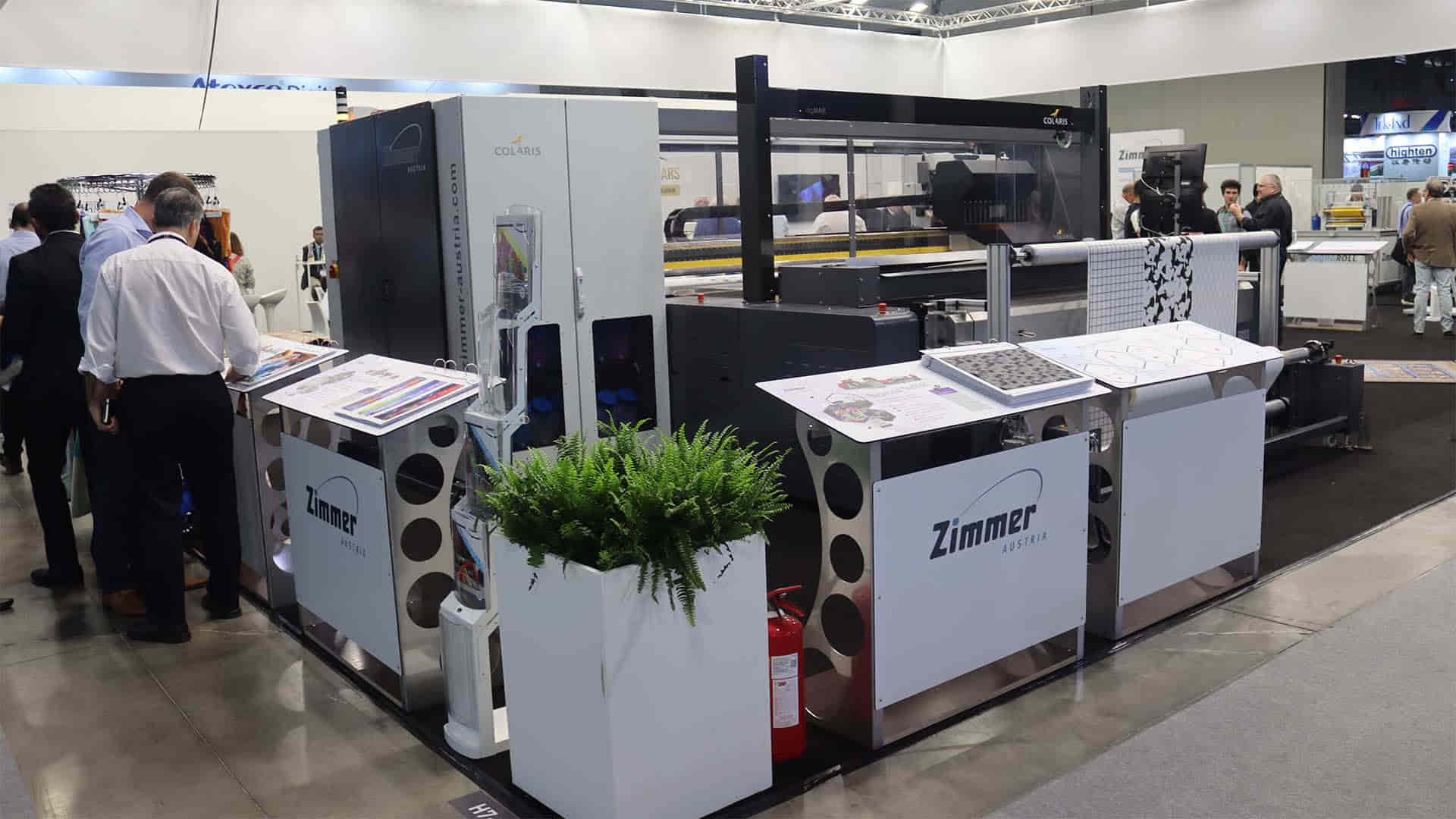 Manufacturers achieve success in digital carpet printing with COLARIS
Noting that Zimmer Austria's COLARIS digital printing system has achieved significant success in the carpet industry, Andreas Rass relayed: "With six decades of expertise in digital carpet printing, Zimmer has provided exceptional solutions to customers. The COLARIS printer stands out for its ability to penetrate thick carpets, offering superior results compared to competitors. Zimmer's extensive knowledge and understanding of carpet printing processes contribute to their continued success in this sector."
He added that COLARIS can be equipped with a new printhead type Seiko RC-1536 with 108 mm print coverage, built-in high volume ink circulation system and lower energy consumption: "This innovative printhead promises a bright future for pigment printing on fabrics of various textures."
Zimmer makes more sustainable not only printers but all production lines
The textile industry's growing focus on sustainability and recyclability was reflected in Zimmer Austria's offerings. Rass mentioned the potential of pigment printing in achieving sustainability goals, particularly in the home textile decorative fabrics sector, continuing: "However, challenges remain in the fashion textiles segment due to cost considerations and the need for additional processes. The industry continues to explore ways to overcome these challenges and optimize sustainability in textile printing."
Rass highlighted their efforts to optimize energy and water consumption, collaborate with chemical suppliers to develop better inks, and streamline post-printing processes. He emphasised that these initiatives align with the industry's increasing demand for eco-friendly textile solutions and reflect Zimmer's dedication to minimising its ecological footprint.
Disclosing that Zimmer does not only sell printers, but they sells complete production lines, Rass stated that Zimmer Austria places a strong emphasis on environmental responsibility in their production lines. He continued: "DyStar, for example, is promoting now a reactive ink with a higher level of fixation rate, so less water is needed for the washout. We are also working with our partners in the chemical build that we are cutting out steps after printing. So, instead of going after printing into a dryer, we go directly into the fixation with steam and this is where sustainability really has a big leverage from the machinery side."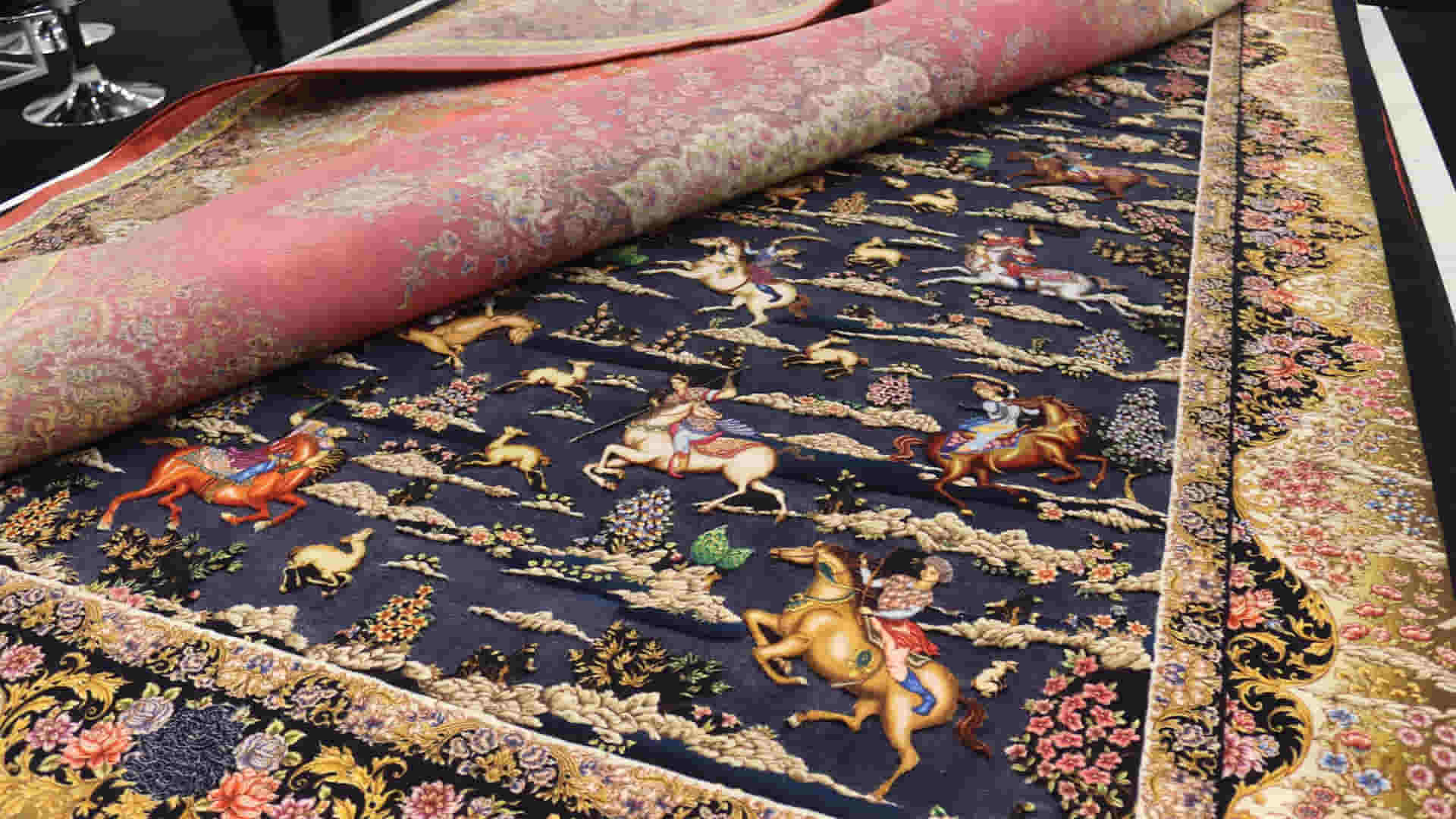 "Data is essential for improving efficiency"
Andreas Rass underlined that Zimmer Austria recognizes the value of data collection and analysis in enhancing their services. mentioning their efforts to collect data from their machines worldwide, allowing for remote services and improved efficiency. He emphasized the potential benefits of collaborative data analysis, which could lead to quality standardization and collective problem-solving within the industry.
Zimmer maintains to support its customer in challenging times
Andreas Rass answering our question about the economic challenges faced by Türkiye, said: "Türkiye have big players. We are working together with some big companies such as Merinos and Sanko. They will always find a way to finance new investments." He pointed out that however, the difficulties affected more small and medium-sized businesses and mentioned the negative impact of restrictive banking policies on investments in new machinery. Rass concluded: "Despite these challenges, Zimmer remains committed to supporting its customers through export financing and risk management services."