Aegean Clothing Manufacturers' Association (EGSD) listened to the recent problems and solution suggestions of its members and their expectations from the government with a workshop they have organized. EGSD Chairman Hayati Ertuğrul stated that they want the financial support and incentives to be increased, especially the support of energy and rent expenses, in order for their members to survive.
Ertuğrul said that because the Covid-19, business volume of the textile sector will decrease in 2020, a 15% reduction in corporate tax will be helpful. Pointing out that the suppliers and sub-industrialists in the textile and ready-to-wear industry cannot benefit from the payment and postponing opportunities, Ertuğrul continued his words as follows; "Supply and sub industries supplies intermediate goods to the sector. For this reason, the sub-industry should be added to the incentives as there will be several company closures in the sector. Europe, whose markets have stopped due to the outbreak, will start to open the markets except of a few countries. We need to be ready when these demands begin. Our readiness and opening of businesses that are not working is directly proportional to increasing incentives and supporting energy and rent expenses".
EGSD Chairman Hayati Ertuğrul: Minimum wage support should continue!
Hayati Ertuğrul argued that the minimum wage support should be continued in order to support the industry. Stating that the employee's hygiene needs should supported to due to the outbreak; Ertuğrul disclosed that it would be beneficial to continue the implementation of the short work allowance and unpaid leave allowance for three months after June. Ertuğrul also demanded a reduction in income tax in terms of sustainability; and said that debt postponement will bring a significant debt burden to companies in the future term. Expressing that long-term, instalment collection or grants of insurance, tax and energy expenses can be discussed; Ertuğrul emphasized that Eximbank loan interest rates should be made more suitable for exporting companies.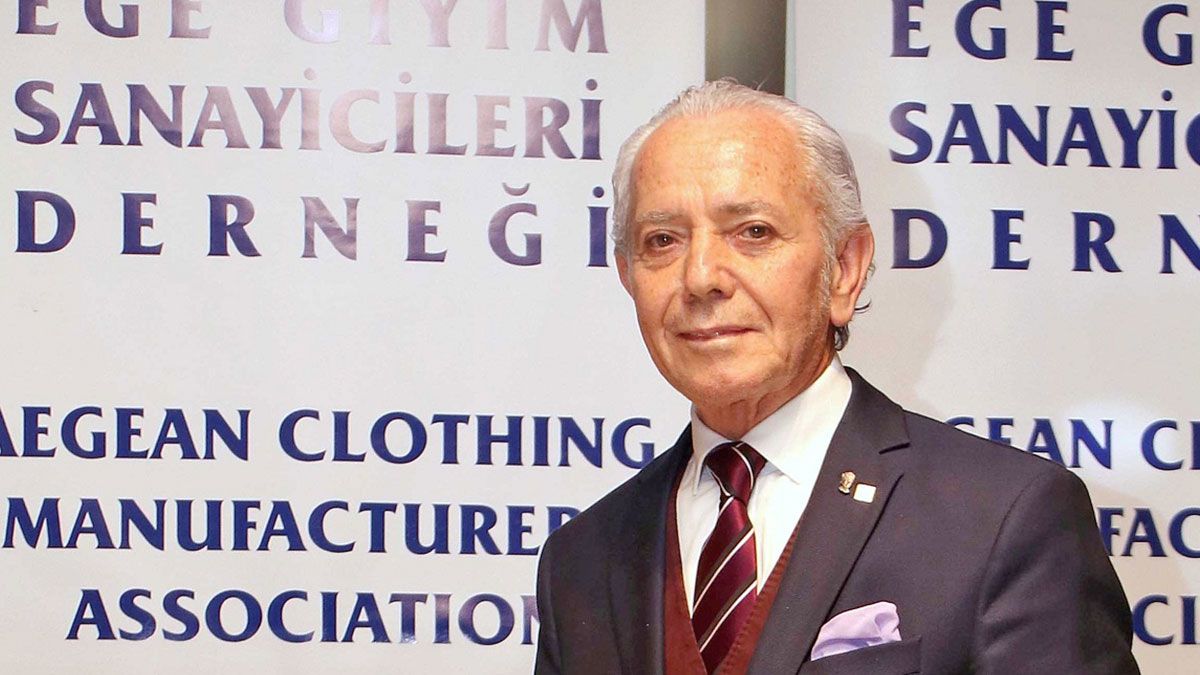 Orders are shifting to Bangladesh
Sharing the information they received from EGSD member suppliers and ready-to-wear manufacturers; Ertuğrul mentioned that there was a significant contraction in domestic and foreign demand. Stating that the European market, which closed due to outbreak, will start to open again except of a few countries; Ertuğrul said that they should be ready when the demand starts to come. Ertuğrul continued his words as follows;
"We observe that orders are shifting to Bangladesh because fabric manufacturers and dyehouses are not ready. There are no orders for fabric manufacturers and dyehouses to work at full capacity yet; because the energy costs are high, they cannot respond to low quantity orders. Energy support is very important. Due to the prolonged delivery times of export orders, the VAT amounts charged accrued as transfer VAT on companies. In this period, in order to provide financing to companies; it may be planned to refund the VAT amounts transferred from the current period based on the export commitment".