Fong's Group, standing out with a wide product range in continuous and discontinuous dyeing and finishing, welcomed the visitors by highlighting innovative digitalisation and sustainable solutions at ITMA 2023. The company's booth gives the message of sustainability with new machines that have lower consumption figures, which points out the direction of the transformation of the textile industry.
Giving an exclusive interview to Textilegence, Fong's Europe Director of Sales and Marketing Richard Fander noted that the exhibition improved a lot after the pandemic and met their expectations, saying: "It is a great development because many decision makers and many technicians are here. We see that there are also new technologies, development, and digitalisation. So overall, we see that we have many opportunities to sell, and we finalised many orders this year here at this exhibition."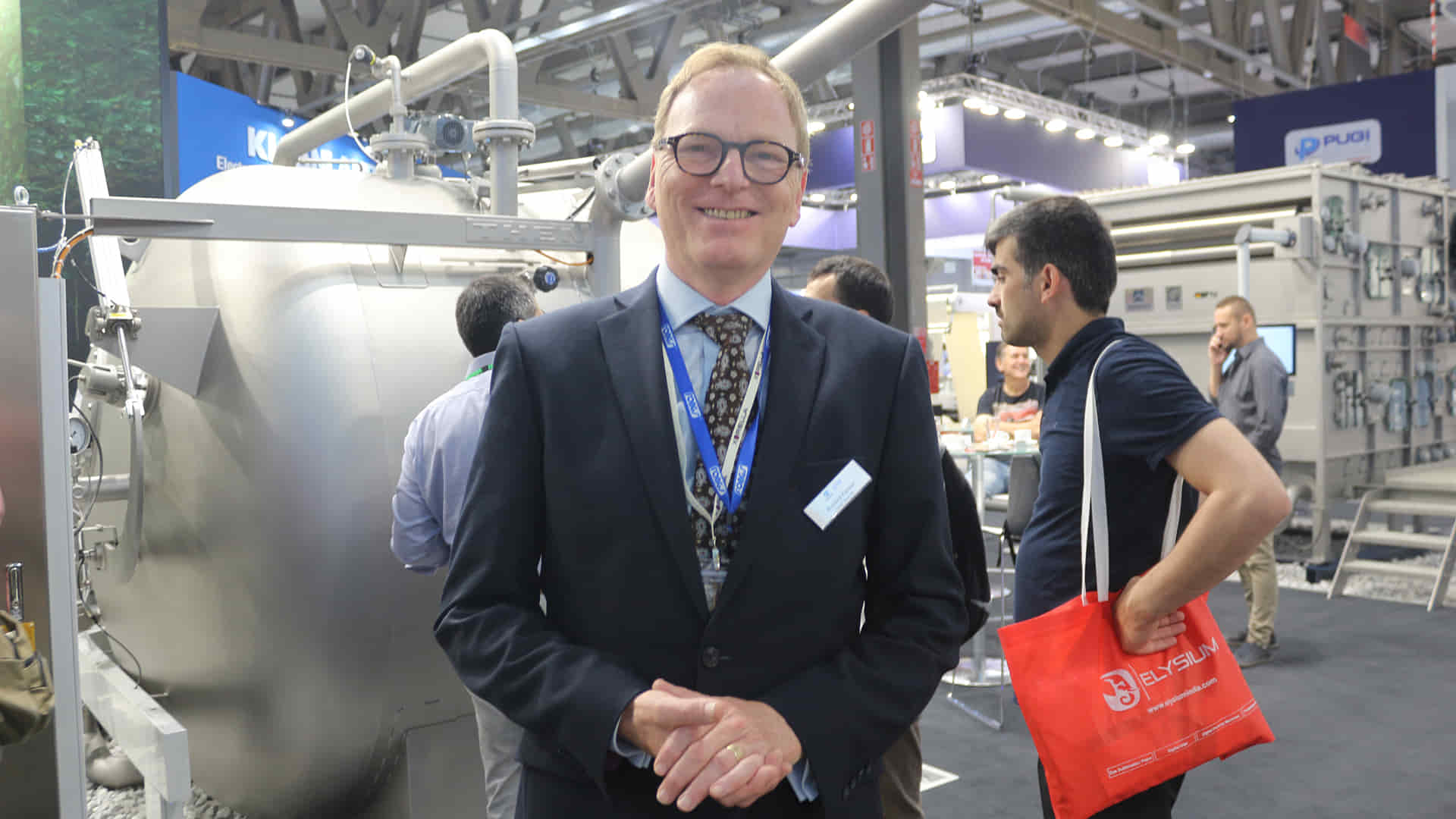 Fong's product portfolio expands with intelligent solutions
Addressing that Fong's Group covers all kinds of machines in the wet finishing, Richard Fander detailed their latest innovations: "One development you can see here is a package dyeing machine, so-called Aimwin, which is the latest development on our former Allwin type. The Allwin type is well known in Türkiye, as well. The Aimwin is more simplified in piping, and it has our latest homemade controlled system FC-68 with artificial intelligence. You can run this machine with autopilot when you take this controller, which means you have at the beginning one program put in by the dire and later the system develops itself to improve the inside out, outside in process, and the length of the whole process. "Richard Fander emphasised another advantage that the machines also have a health index directly on the screen showing every parameter is fine. It is noted that this advantage enables the user status of dyeing as well as the other health indicators of the machine such as temperature.
Fander stated that they have developed a new round shape dyeing (hydraulic) machine and disclosed: "This is the first round shape hydraulic machine without a winch. You can work with more material on this machine in comparison to other round-shape designs. You do not create crease marks on the winch by tensioning on the cover. Also, in the back, you have a plaiter working circular. With this circular plaiting, it is possible to plate down the fabric higher in the back of the kier. Since it is more stable, you avoid entanglements."
Regarding sustainability, Fander added that the water consumption is less per kg of fabric, you can put 300 kg with the same size as normally you have for 200 kg in the chamber. He also affirmed that sustainability is the main idea to influence the transformation in the textile industry and Fong's provides innovative actions based on this idea.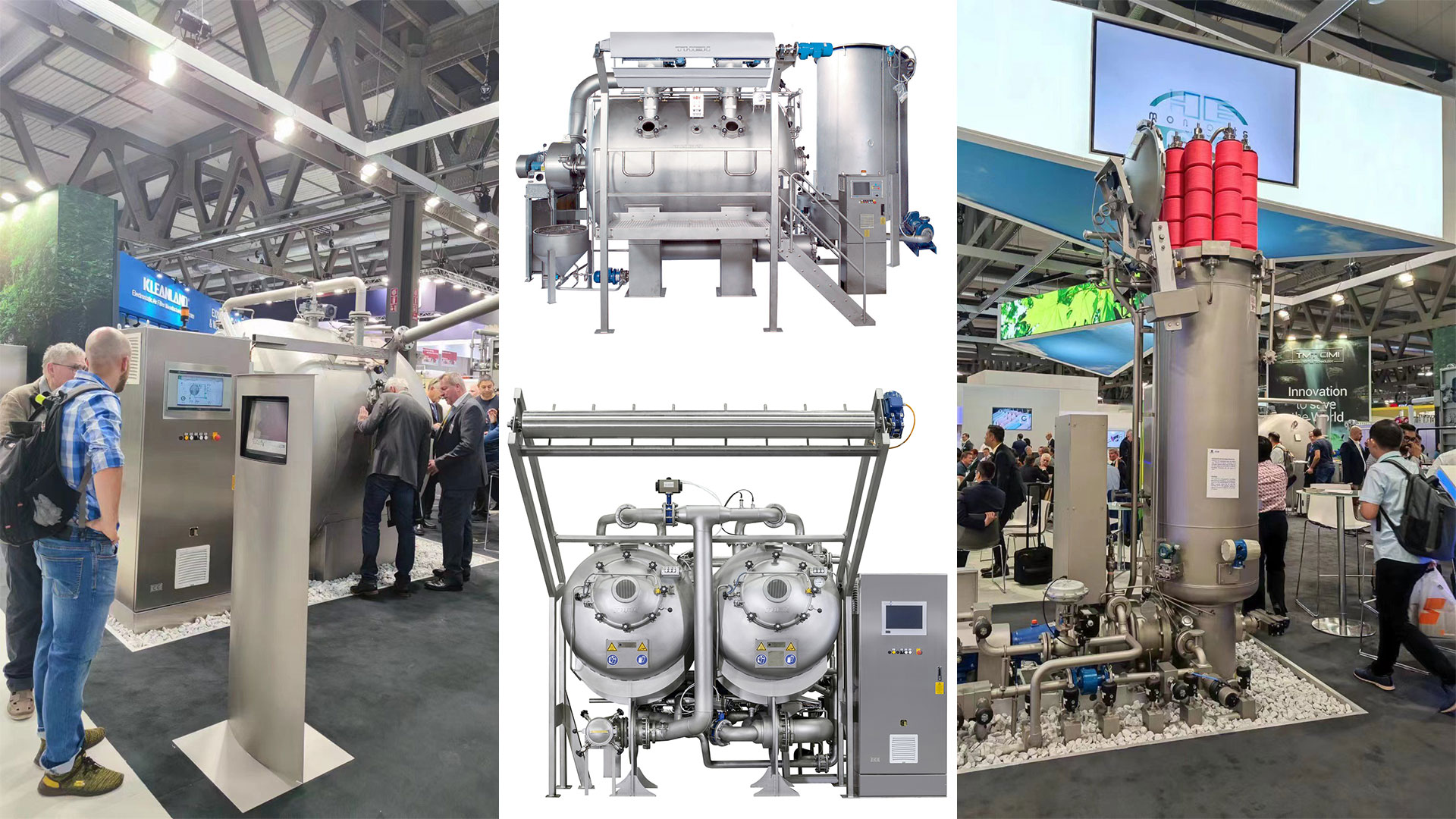 Fong's Group focuses on R&D studies of automation and digitalization
The firm continues to innovate its machines based on R&D studies based on digitalisation and automation. Richard Fander asserts that digitalisation helps to improve the processes, which reduces the consumption figures of their machines. He evaluated that these technologies are very complicated as well as helpful and disclosed: "In China, it is a clear target in every kind of industry to work on digitization and to learn how it can be helpful for running machines and whole plants. It is important to learn which kind of algorithms you can create based on this data to improve the whole process in the plant. We will see some more developments during the next year. I expect four years later, at the next ITMA you can see the influence."
"Many Turkish customers think about how to reduce water consumption"
Richard Fander said they have welcomed many Turkish customers in their booth at ITMA 2023. He also noted that they are a well-known company in Türkiye and evaluated the Turkish market as: "We had seriously good business last year because many Turkish customers think about how to reduce the water consumption, which is supported by the Turkish government. So, it is easy to show these long-shape machines and Airflow technologies now long-lasting in Türkiye and Turkish customers support us with their confidence to be the market leader there for air driven designs."