Manmade fibre spinning technologies expert Oerlikon Manmade Fibers not only produces new technologies focused on e-save, but also develops this concept in its existing solutions. Oerlikon has been working with its partner Siemens on this subject for many years. As a fruit of these efforts, mass production of the new drive unit for the Oerlikon Barmag POY process began earlier this year. This new component draws attention with its energy saving.
e-save: innovative technology helps save energy
The requirements-specific design of the compact inverter unit ensures functional optimization of the winder's control functions. And the new component is used in conjunction with a performance-optimized chuck motor. A new driver unit for WINGS POY further reduces the energy consumption in the winder section by 3%.
"In the case of a 1,000-position system, this represents a saving of around 120,000 euros a year, depending on the relevant local energy costs. The many years of collaborating with our partner Siemens means that we are always state-of-the-art in terms of control technology. With our e-save-certified solutions, we are consistently able to offer our clientèle sustainable technology for the efficient manufacture of yarns", states Arnulf Sauer, responsible for winder technology at Oerlikon Barmag.
Among the advantages achieved through this new development, significant savings in cable and cable trays stand out. The reduction in the number of switching cabinets also saves space. Oerlikon Barmag started mass production of compact inverter unit at the beginning of 2020, following intensive field tests at two well-known customers last year. There are plans to deliver several thousand positions with the new component this year.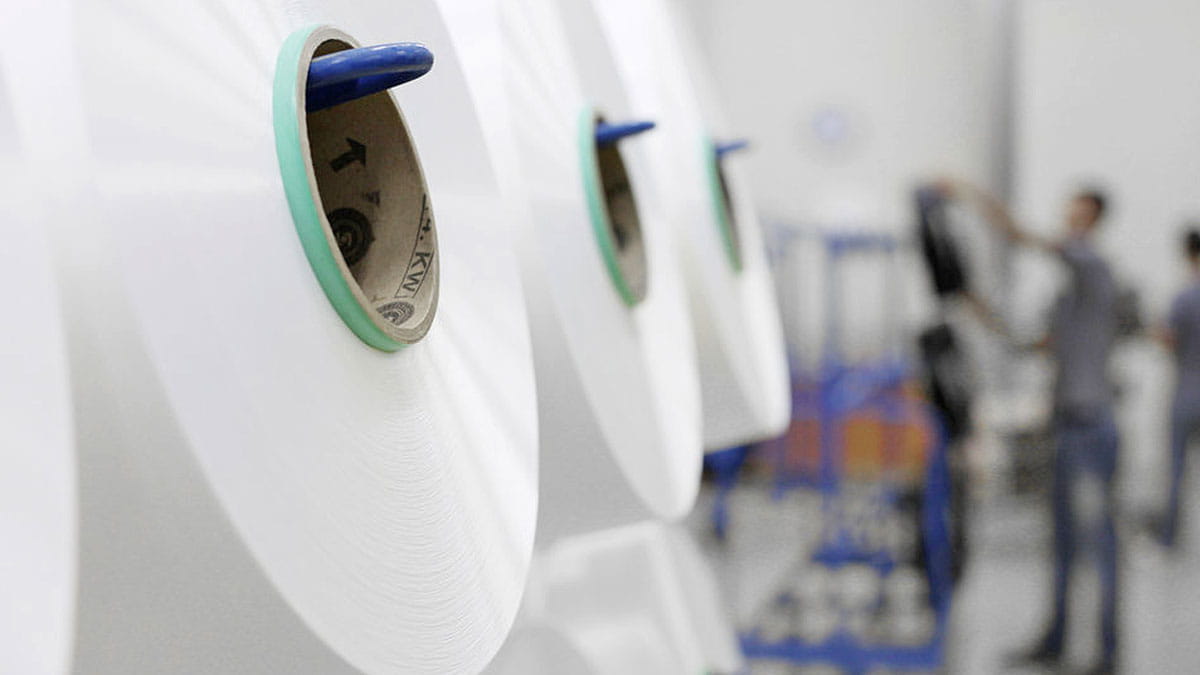 POY process and Oerlikon Barmag technology
Pre-oriented yarns (POY) are the starting material for a wide range of fashion, sports, functional and home textiles. Following production, POY yarns are textured and – with around 40 percent; make up the lion's share of the global production of manmade fibre yarns.
Oerlikon Barmag's core competence is systems designed for the production of high-quality standard or specialty yarns. Regardless of whether polyester or polyamide, microfiber or high denier super-microfiber; Oerlikon Barmag's POY WINGS technology will give impetus to textile manufacturers' success. WINGS technology is in high demand from yarn manufacturers thanks to its efficient, energy-efficient and superior yarn quality.