Organized annually by EDANA, the umbrella organization of European nonwoven manufacturers, the OUTLOOK conference was held online on April 21-23 this year due to the pandemic. While presentations, panel discussions and live Q&A sessions were taken part at the conference; emerging global drivers, market trends, sustainability initiatives and new product developments were discussed during three days. The conference, in which the participants had the opportunity to communicate interactively, received very positive comments.
EDANA continues to support the sustainable growth of the nonwovens and related industries, serving more than 310 companies across over 40 countries. Organized in a new format this year due to the pandemic, OUTLOOK's 20th edition hosted a total of 596 delegates from 173 companies. Besides, more than 3 thousand video and chat meetings were held at the conference. With 50 companies promoting new products through company stands and more than 6 thousand new online contacts made, participants from the whole supply chain came together.
"I am thoroughly impressed that the OUTLOOK conference was made so interactive"
After three days, OUTLOOK received very positive feedback. Jonathan Bourget from Apis Rex told that he reconnected with a large number of people through this conference. Mark Thornton from P&G said; "Alongside many sustainability programme offerings, I am thoroughly impressed by EDANA making this online event so interactive. It was a really productive and engaging couple of days".
EDANA General Manager Pierre Wiertz stated that delegates' adoption of the innovative interactive conference format pleasantly surprised him. Relaying that he enjoyed some very exciting technical innovations and sustainability commitments in the sector during the conference, Wiertz commented; "I was very enthused by the keen acceptance by more than 40 speakers of our invitation and the highly informative level of their presentation, beyond the welcome promotion of their companies' efforts and vision".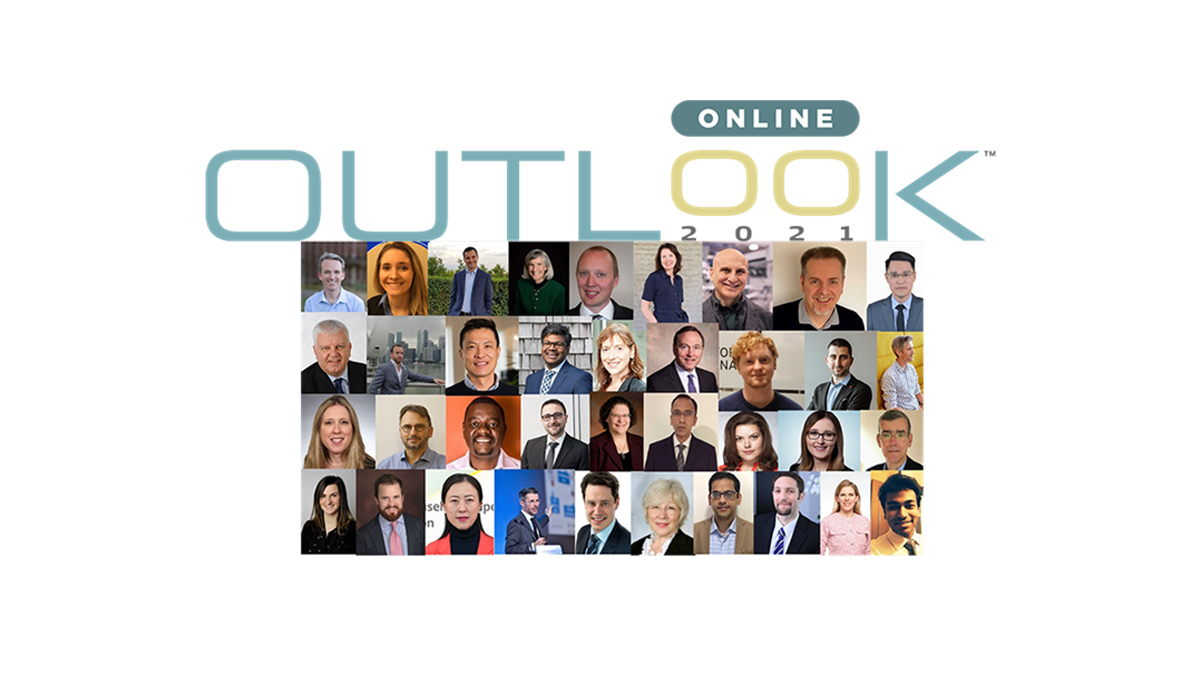 "It was beyond our expectations for such an online event"
Fibertex Personal Care CEO and Chair of the EDANA Board, Mikael Staal Axelsen noted that unlike its predecessors, this edition clearly exceeded his expectations for such an online event. Axelsen stated that there were too many activities organized and this was an encouraging indicator for future events also. He expressed his pleasure by saying; "All credit to the team and presenters for such a strong topical programme that attracted such a large active audience".
Glatfelter Vice President of Marketing and Business Development, Silke Brand-Kirsch reminded that the benefit they usually get from in-person events cannot be achieved by virtual conferences. Emphasizing that nevertheless, they are very pleased with the contacts they made through the excellent networking and the great insights they received through in the presentations, Brand-Kirsch said; "Congratulations to the whole EDANA team for this outstanding and so professionally managed conference".