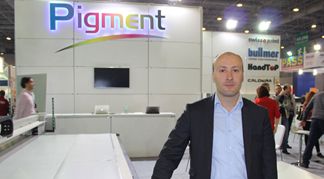 Pigment Reklam will exhibit swissQprint's innovative solution Nyala LED and sample prints in its FESPA Eurasia 2017 booth. Nyala LED brings speed and quality together with lower energy consumption in printing.
Get ready to meet the latest technology. swissQprint's ground-breaking Nyala LED technology is coming to meet Turkish printing industry in FESPA 2017. The innovative LED technology will be launched into Turkish printing market in Pigment Reklam's booth in hall 4 C50; it will surprise the visitors with its performance, efficiency and the added value it creates.
Pigment Reklam, with a product portfolio consisting of products from swissQprint, bullmer and Caldera, provides extensive solutions to digital printing and advertising industries. The company will display its competence once more in FESPA Eurasia 2017. Taking place in FESPA Eurasia exhibitions from the day it started Pigment Reklam Owner Serkan Çağlıyan revealed renovation on their booth. Çağlıyan said;
"FESPA Eurasia has become a very important event for the digital printing industry. It has transformed into a privileged platform to meet our customers and get in touch with our counterparts in different industries. Therefore we are going to welcome our visitors with a different concept this time. The focus of our booth will be Nyala LED presented by swissQprint this year. It will gather all the attention to itself because of its ability to bring creating and efficiency together for the needs of signage industry. Our print samples will create an art gallery atmosphere. We are extremely happy to bring a printing technology innovation to Turkish market the same year it has been launched."
Serkan Çağlıyan enclosed that detailed information about bullmer's digital cutting solutions addressing nearly every industry and; Caldera's latest RIP solution Caldera 11.1 will also be provided in FESPA Eurasia.
Industrial, Ergonomic, Economic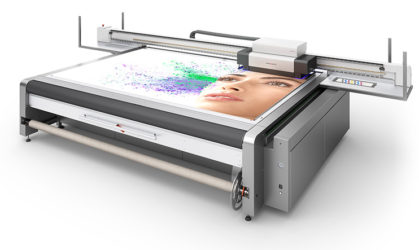 Pigment Reklam's newest Turkish market launch Nyala LED is an industrial printing machine. With a top speed of 206 m²/h a print image, the machine comes with a generously sized 3.2 × 2 metre printing table. Nyala LED has 4×4 option; this means the productivity can double up. Launched into market as flatbed Nyala LED also has roll-to-roll option. Surprising with its economy and silence Nyala LED can work with every type of media, even heat sensitive materials can easily be processed.
Underlining Nyala LED's environment and energy friendliness Serkan Çağlıyan; stated a 50% less energy consumption by this machine compared to the previous version. Çağlıyan; "a second advantage is LED lamps sharing the same longevity with the machine. They neither lose power with time nor create a need for replacement. This do not only eliminate the need for spare parts and expenses related to it but at the same time hazardous wastes are also not a problem anymore".
Çağlıyan disclosed swissQprint's latest technologies being enhanced through optional development. He emphasized the Tandem feature on the machine which makes working simultaneously from both sides possible. The Board option is handy in processing solid and difficult media while Roll-to-Roll option provides a bigger advantage for flexible materials according to Çağlıyan.
Pigment Reklam : Full Printing Solution from a Single Source
Serkan Çağlıyan described their reason to take part in FESPA Eurasia 2017; as to present their strategy of providing full solution from a single source for digital printing industry. Çağlıyan highlighted Pigment Reklam's customer solutions from printing machines to inks, consumables to cutting machines, softwares to 7/24 support. Pointing out to the great attention their flagship brand swissQprint is gathering in Turkish market Çağlıyan said; "Just after the Nyala LED's world launch in FESPA 2017 Hamburg, it already registered a sale in Turkey. Turkish printing industry wants to obtain the innovations right away, not years later. This is their right in order to compete. We pull out all the stops to ensure this."
Pigment Reklam will be at Hall 4 booth C50 in FESPA Eurasia 2017 organized at CNR EXPO from 7 till 10 November. They will welcome industry professionals and entrepreneurs looking for new investment options.