Itema, one of the most important weaving technology suppliers of the Turkish textile industry, displayed a successful performance despite the difficult conditions of the pandemic period. Seeing the positive results of its strategic move towards digitalization in this period, the company also has positive expectations for the Turkish textile industry. As Textilegence, we held an online meeting with Itema CEO Ugo Ghilardi. Ghilardi provided crucial information about Itema's work on this period and the Turkish market.
Taking over the CEO mantle at Itema shortly before the pandemic, Ugo Ghilardi said that the pandemic accelerated their plans for the first period. Ghilardi said; "After a brief instant of distress where we had to re-think and adapt our operations, we focused on our strategic plans focusing more than ever on digitalization and customer centricity".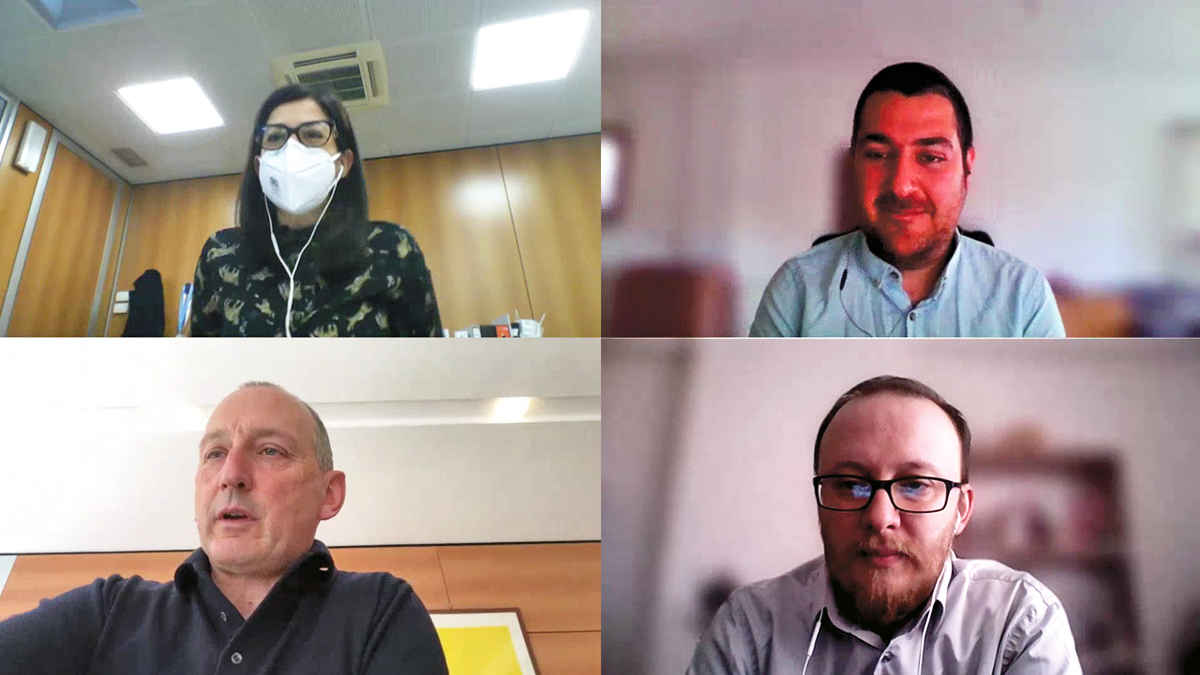 Itema fully implemented health and safety measures during the pandemic
Stating that all of 2020 was dominated by Covid-19, a novel virus that rapidly changed the world we live in, Ugo Ghilardi noted that life, interaction and working styles were seriously affected. Ghilardi said; "We've seen these effects in every country, region, village and community. Businesses and entire industries had to adapt to a new situation overnight, countries came to a complete standstill, and there were uncountable stories of personal tragedy".
Speaking about the measures they took as Itema during this period, Ghilardi explained that they set two very clear priorities in crisis management; "Our number one priority is to ensure the health and safety of our people and their families. The second priority is to ensure business continuity: manufacture our products, provide service to our customers, and develop future products according to our roadmap".
Ghilardi underlined that in all facilities and work areas of Itema, all necessary health and safety measures were taken by following the guidelines of the World Health Organization and local health authorities. Reminding that they have developed a special policy called 'Stronger Together Against Covid-19' for Itema Group, Ghilardi stated that they are working to ensure maximum safety of their employees not only at the facilities but also when returning home.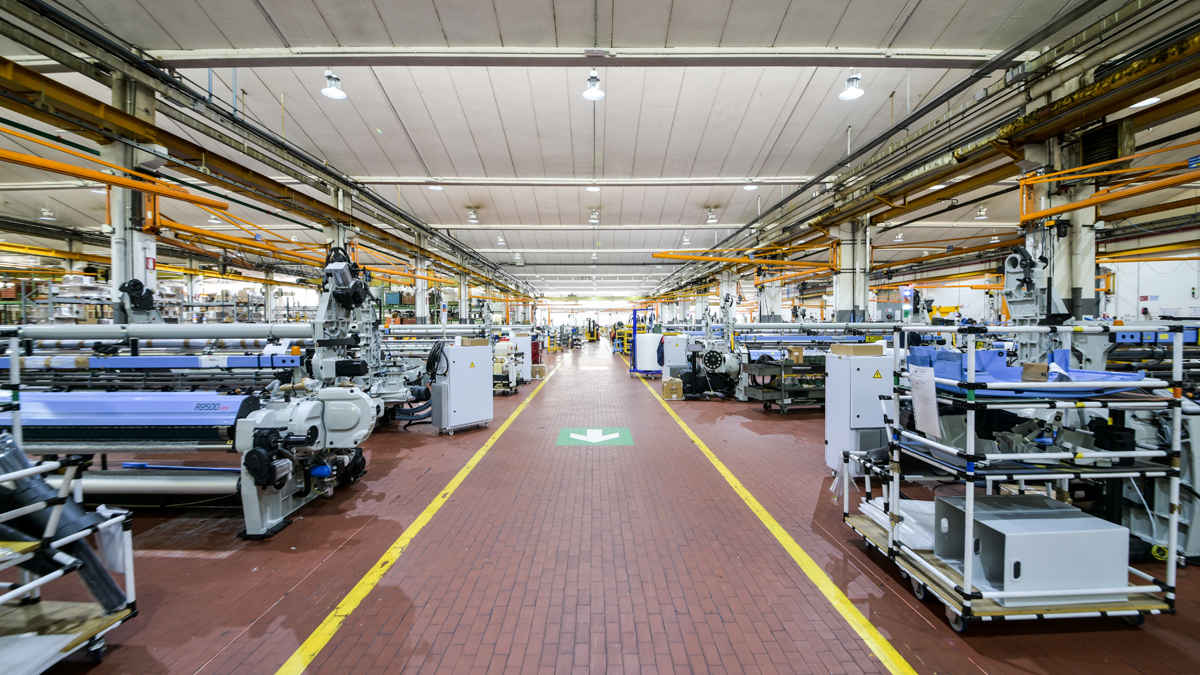 Itema achieved 4% growth in sales in 2020
Despite the tremendous shrinking impact of the pandemic, the financial results of Itema have been encouraging. Ugo Ghilardi announced that they have achieved a 4% increase by focusing on weaving machinery sales in 2020 compared to 2019. Ghilardi said the following about the year 2021; "Furthermore, we entered 2021 with a consistent order backlog and in this first quarter of the year the order intake has been consistent and has grown steadily, thus allowing us to positively look at a promising 2021. And this is of fundamental importance to me, since our strategic projects pipeline is full of significant and disrupting initiatives with the ultimate target to generate value for our customers and stakeholders".
Stating that Turkey is in their top 5 markets since many years, Ghilardi noted that long-term and valuable partnerships were established with many important Turkish companies in this market. Emphasizing that they strengthen their ties with the Turkish textile industry by establishing new collaborations every year, Ghilardi commented; "Our Customer base in Turkey is solid and growing year on year, thus making the Turkish market of primary importance of us. For this reason, we have dedicated sales and service teams across the country to promptly answer to our customers' needs".
Ghilardi underlines that the Turkish textile industry has serious potential in the global market, and expressed Turkey's strategic location also will play a central role in the coming years due to its proximity to Europe. Basing this opinion on sales results and information from the global textile industry, Ghilardi disclosed; "Turkey is compensating lack of commercial exchanges and delivery issues with Asian countries and the quality products Turkish textile companies supply make them a very good partner for Western brands".
Explaining that Itema is not only geographically close to Turkey, but they share the same passion with the Turkish textile sector, Ghilardi expressed that the needs of Turkish weavers play a central role in the company's innovation roadmap. Ghilardi said the following on this matter; "Versatility, textile mastery and eco-efficiency are the benefits that we traditionally provide to Turkish weaving mills and this will further grow in the next future. Moreover, we will always guarantee a timely and effective after-sales service, no matter where and when, when our customer calls we will be there to support him".
Innovation is the trademark of Itema
Emphasizing that innovation is the trademark of Itema, Ghilardi relayed that this encompasses all the company, starting from the supply chain to the way they cultivate their people. Ghilardi said; "Innovation as a feature of our weaving machines is in fact something that goes without saying. The innovation that I will pursue is the one capable to generate value for our customers".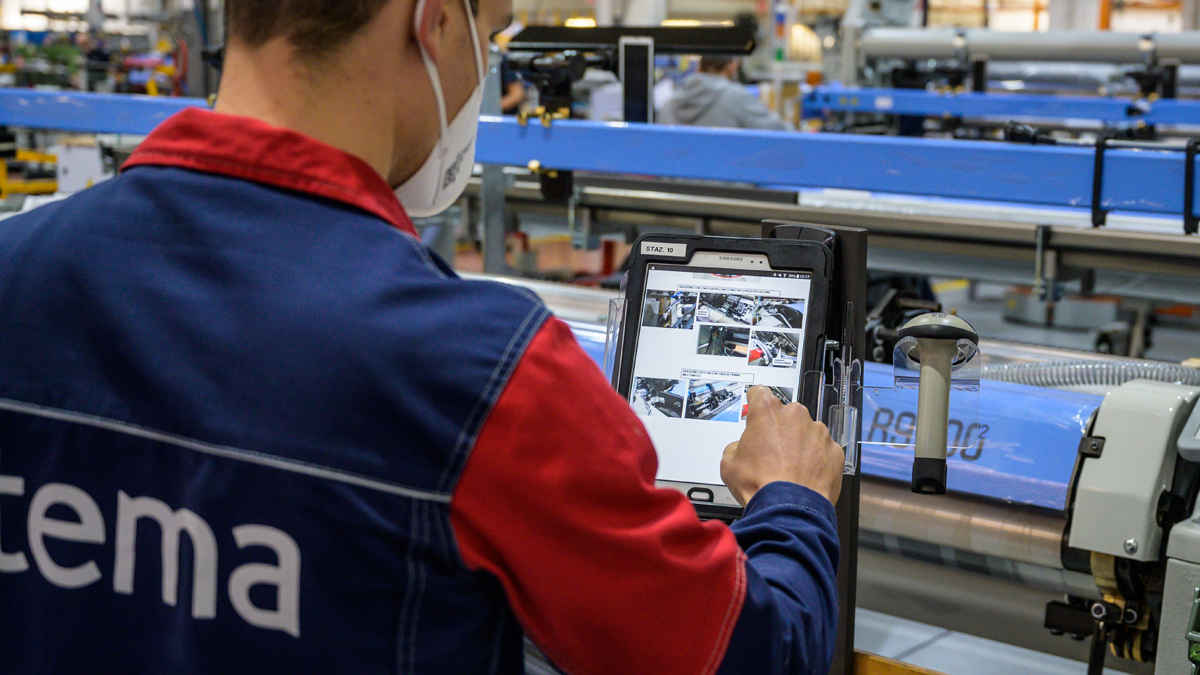 Ghilardi stated that Itema weaving technologies are advanced systems in terms of sustainability, energy efficiency and raw material usage. Ghilardi detailed their work on this subject as follows:
"The introduction of iSAVER® in 2018, that equipped on the Itema rapier R9500-2denim allows the elimination of the waste selvedge on the left-hand side of the machine, represented the first sustainable innovation introduced in the weaving industry. With iSAVER®, it is possible to significantly reduce the usage of cotton and this reflects on a more sustainable approach to cotton cultivation and water wastage. Important green innovations have been implemented also on our airjet machines, such as software and devices to manage and control the air flow leading to air consumption reduction. Eco-efficiency is another core advantage of the Itema weaving machines and it is a cross-cutting and ever-changing concept related to the sustainable approach towards raw materials and energy, the economic saving for our customers, and the lower operating costs in the market that our looms today guarantee".
Noting that it was once again seen how important digital solutions were during the pandemic period, Ghilardi mentioned that Itema has been working on this issue for many years. Saying "Digitalization is a core driver for Itema Group," Ghilardi concluded his words; "We took the digital evolution as a real and essential path to follow. What I aim to achieve is more than the introduction of the latest digitalization principles in our companies, the ultimate goal is a complete digital customer experience".