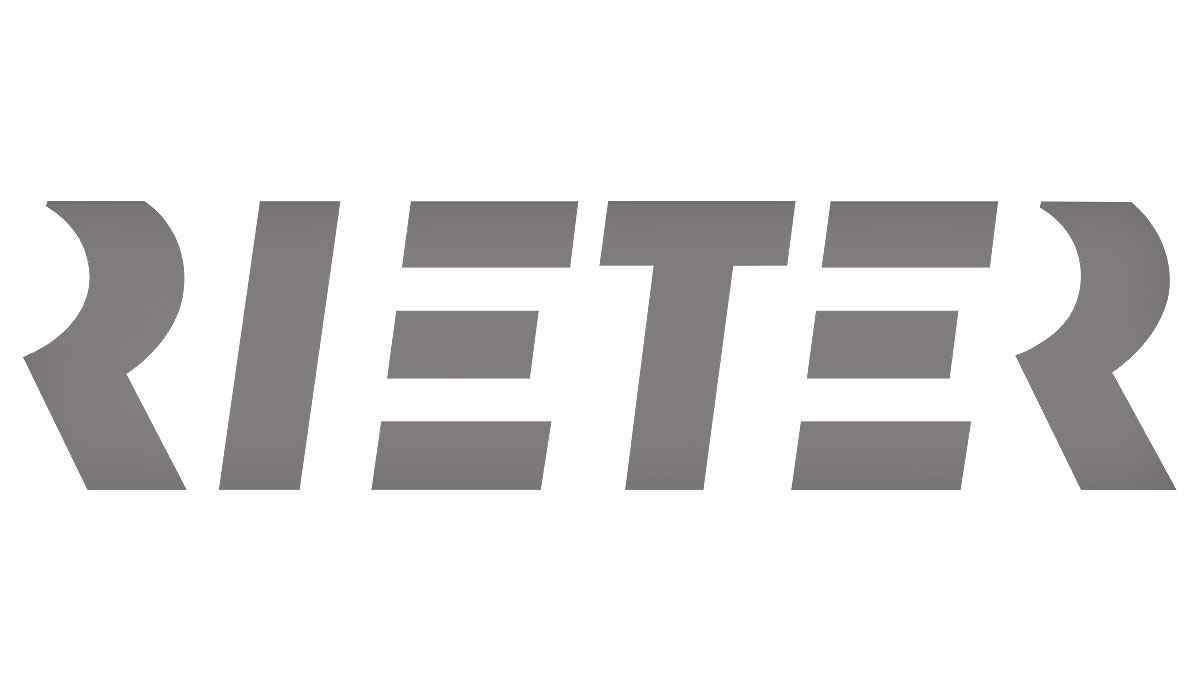 Represented by Erbel in Turkish textile market, Rieter is one of the major technology and service providers of short staple spinning industry. In a strong position Both in Turkey and the world market with advanced and comprehensive short staple spinning solution, the company provides service to the industry since 1795, ie for more than two centuries.
Based in Winterthur (Switzerland), the company develops and manufactures machinery, systems and components used to convert natural and manmade fibers and their blends into yarns. Rieter is the only supplier worldwide to cover spinning preparation processes as well as all four end spinning processes currently established on the market.
Rieter history
Johann Jacob Rieter opens his business in 1795 with its spice and cotton trade in Winterthur. The transition from trade to production is between 1800 and 1833, during the period of his son Heinrich Rieter. During the years between 1835 and 1925, Rieter manufactured various production machines as well as spinning machines. In 1891 Rieter became a joint-stock company. In 1915, Rieter focused on the production of spinning machines. In 1931 they have entered the synthetic fiber sectır. American Rieter Company was founded in 1951 as a subsidiary in the United States. In 1962, a production plant in India and Rieter India Pvt. Ltd was created as a subsidiary in 1995.
Rieter Holding Ltd was founded and started to be traded on the Zurich Stock Exchange in 1985. In 1987, Schubert & Salzer Gmbh, a specialist in rotor spinning machines from Germany, and Elitex, a specialist in rotor spinning machines and cognitive systems from the Czech Republic, were acquired. This growth process continued with the acquisition of Bracker in 1996, Wilhelm Stahlecker Gmbh and noibra Boskovice in 2001, Spindelfabrik Suessen GmbH and Graf + Cie AG in 2005, and SSM Textile Machinery in 2017. Rieter established the Rieter China subsidiary in 2005 for fast and on-the-spot service to the growing Chinese and Asian markets.
The growth continues
With the acquisition of SSM Textile Machinery in mid-2017, the company invested in related areas of the textile value chain, thereby expanding its portfolio. With 16 manufacturing locations in ten countries, the company employs a global workforce of some 5 150, about 20% of whom are based in Switzerland. With a global sales and service organization and a strong presence in the core markets China and India; Rieter as market leader is well positioned in the global competitive environment.
Today, the company has gathered important brands for its components. The spinning solutions of; Bräcker, Graf, Novibra and Suessen have become indispensable parts of the spinning machines.
Com4® yarns, which are part of company's solutions for yarn and textile manufacturers, can only be spinned on Rieter spinning machines. Certified spinners are able to produce this yarn; and the firm has developed different varieties depending on the technologies it has for this yarn; Com4®ring, Com4®compakt, Com4®rotor and Com4®jet yarns.