Mimaki Europe met with the industrial signage industry with an online live event held on June 30. During the first live webinar of Mimaki, the effect of Covid-19 pandemic on the industrial signage industry and the opportunities of printing that emerged during the crisis were discussed. In the seminar, ideas and experiences of media suppliers for industrial advertising were shared. These companies included Neschen Coating GmbH, Lintec Europe, Avery Dennison and Guandong.
n his opening speech, Mimaki Europe General Sales Manager Ronald Van Den Broek expressed his views on the impact of Covid-19 on the digital printing industry. Saying that the industry was strongly affected based on a survey, Van Den Broek noted that recovery has slowly started. Stating that the pandemic has four phases: impact, continuing effects, return to new condition and new industrial dynamics, Broek also stated the following topics about the purchasing behaviour of customers; more versatile applications are needed; The subject of automation is trending; Increasing production efficiency, optimizing investments.
Moderated by Mimaki Europe Product Manager Danna Drion and Application Specialist Mark Sollman, the panel included Dirk Peereboom from Neschen Coating, Gary Dixon of Lintec Europe, Alessandro Sacchi and Frank Marquat from Avery Dennison and Fabio Elmi on behalf and Guandong.
Panel topics included
Company representatives underlined that people work from home during the pandemic and the priority is to protect human health. Companies responded to the question of "which sector they saw increase in demand in this period", respectively;
Lintec Europe: glass graphics, office graphics and floor graphics.
Neschen: floor graphics, green products.
Avery Dennison: smart distancing, floor graphics, pvc-free products.
Guandong: indoor applications, floor graphics, Wall applications, textile applications, environmental products, anti-bacterial products.
On the other hand, companies seem to agree on a trend for environmentally friendly, sustainable and recyclable products. Stuart Maclaren, CEO of Your Print Partner Group, explained how they were affected by the pandemic and their work through the 'Customer Perspective' on the panel.
In the last part of the webinar, Bert Benckhuysen from Mimaki Europe provided information about the solutions they developed for the printing and signage industry.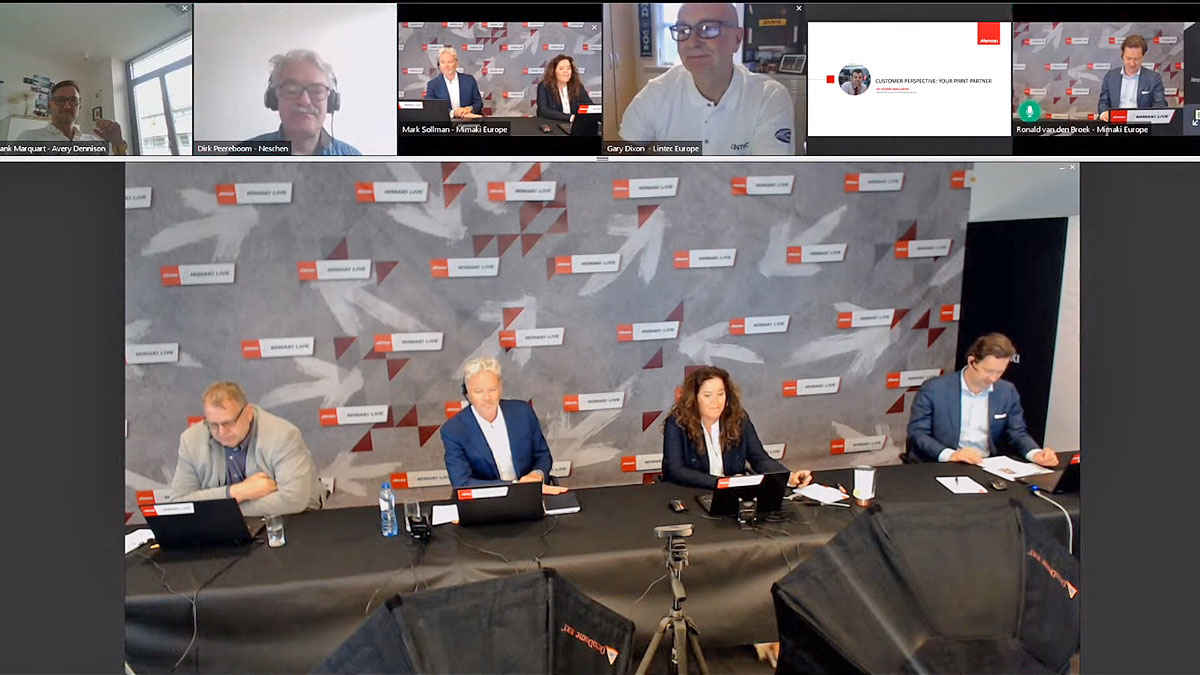 Sensient sold inkjet ink business to Sun Chemical
Sensient Technologies Corporation announced that it has entered into a definitive agreement to sell 100% of its shares of Sensient Imaging Technologies and certain other assets related to the production of inks to Sun Chemical and its parent company, DIC Corporation. The transaction is expected to be finalized in the second quarter of 2020.
Sensient Imaging Technologies S.A. has built a trusted brand that delivers innovative digital technology to its customers, setting the standard for digital inkjet printing. As a supplier of digital inks, Sensient has a reputation for high quality solutions that add value to customers around the world. Sensient's experience in water-based solutions has resulted in innovations for a number of industrial markets and the ability to align these developments with Sun Chemical will further strengthen this proposition.
Paul Manning, Sensient's Chairman, President, and Chief Executive Officer said; "As announced last year, the sale of the inkjet ink business will strengthen our focus on our core businesses. We are pleased that we can transition the business to a buyer that is committed to the industry. Our service and quality commitments to our customers will be maintained, and we will work to ensure a seamless transition".
Strategic acquisition will strengthen Sun Chemical
The strategic investment in Sensient Imaging Technologies, a supplier of digital inks, will allow Sun Chemical and DIC to expand its inkjet ink capabilities and expertise using complementary technologies that will further strengthen the highest standards of services and solutions to its customers and distributor partners. Inkjet is a strategic segment for Sun Chemical and DIC, and the investment in Sensient Imaging Technologies will demonstrate Sun Chemical and DIC's commitment in the digital segment.
Mehran Yazdani, President of Sun Chemical Advanced Materials said; "We're excited for the opportunities this acquisition presents not only for Sun Chemical but the future of digital inks. Sensient Imaging Technologies' portfolio and expertise in the industry, combined with our extensive background in industrial inkjet ink solutions, will enhance our combined customer support. Our customers rely on digital print's agile supply chain and production flexibility, so they will value this acquisition because it will drive future innovation and expansion".
Sun Chemical is dedicated to reinforcing Sensient Imaging Technologies' reputation within the digital space and is committed to a customer-focused transition.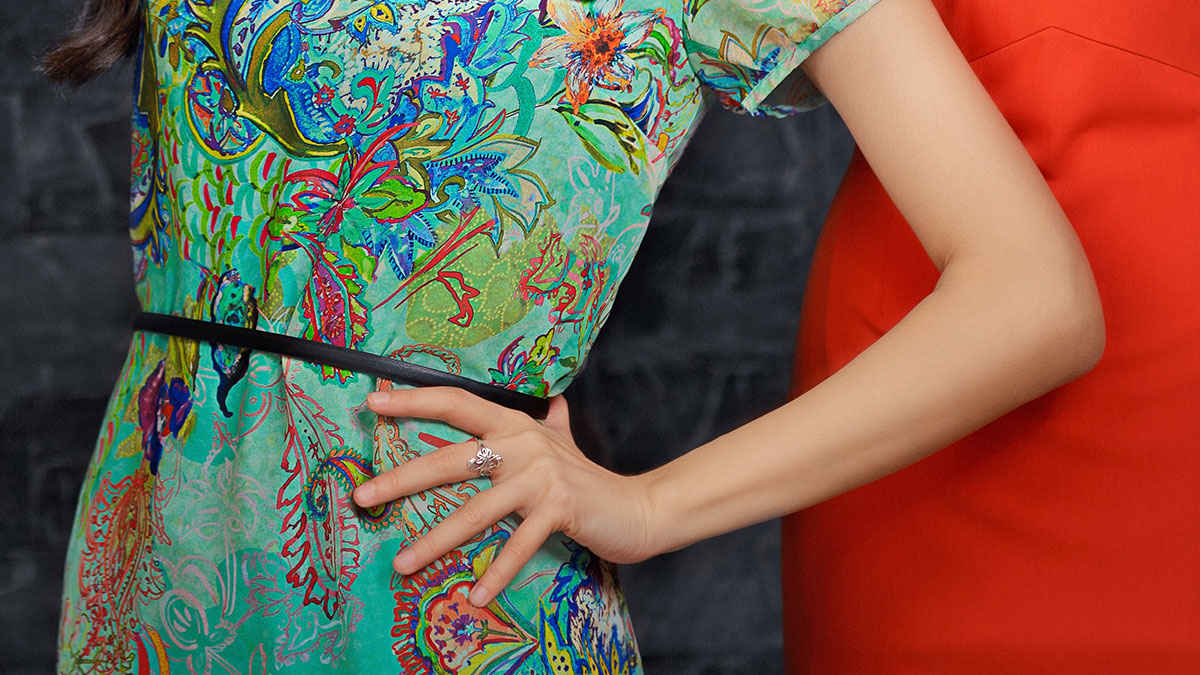 Tax increase did not affect Orafol prices
Offering innovative solutions for self-adhesive graphic films, reflective films and double-sided tape systems, Orafol Turkey made an important statement to its customers. They disclosed that the firm was not affected by the state's newly imposed 20% tax. For this reason, Orafol has informed their customers that they will continue with the old prices and that there will be no change in the price policy.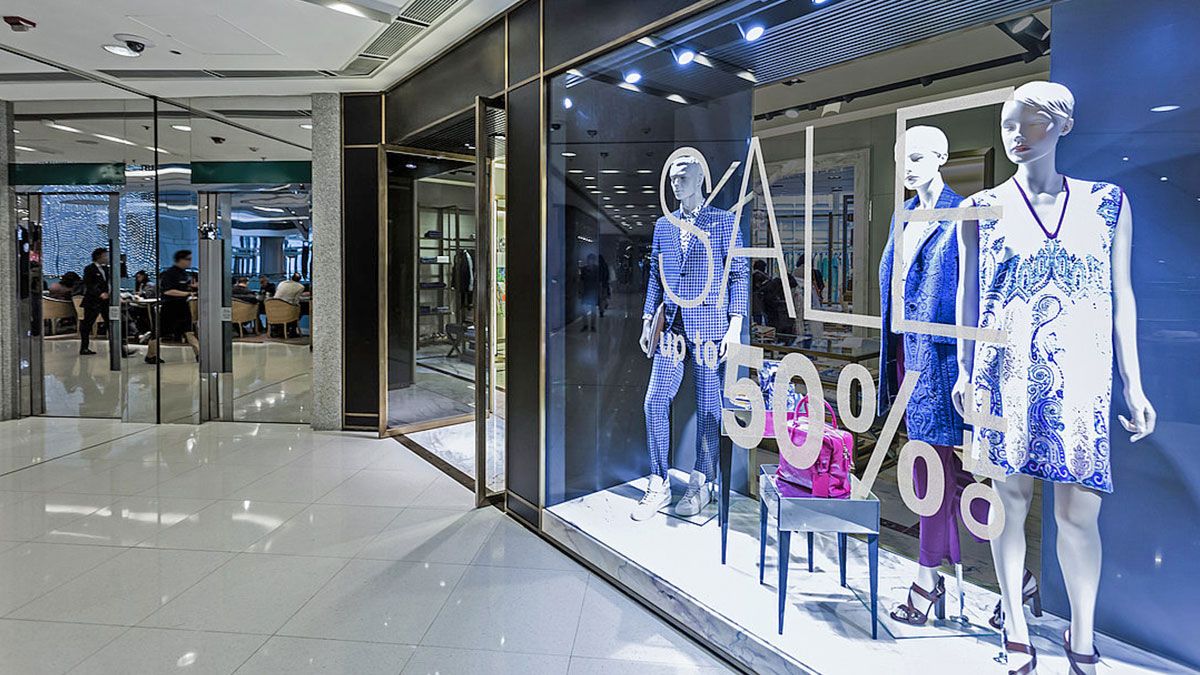 Printing machinery manufacturers restart operations
Digital printing machinery manufacturers starts to re-open the factories across Europe. Here are some of the players and their messages.
Durst; "Durst was able to resume partial operations at the beginning of April, as the printing systems for the label and packaging industry were classified as systemically important. Now the Italian government has launched phase 2 to resume public life.
As an export-oriented company, Durst – starting immediately and in compliance with all necessary safety regulations – can start up production. On May 4 at the latest, the majority of the Durst'ler can be reached again at the headquarters in Brixen and the Customer Experience Center is then available again for customer appointments, machine demonstrations and acceptance tests".
Konica Minolta; "We are very ready to re-start our operation from tomorrow, 4th. May. 2020, along with the latest "Decreto" from the Italian Prime Minister, and the Regione Lombardia to avoid any risk of the infection of Covid-19 to our environment".
EFI Reggiani; "We are delighted to inform that from May 4th EFI Reggiani Demo Centre is reopening its doors to meet all your requests and needs. The health and well-being of our employees are always our main priorities. To make it possible EFI Reggiani has implemented further precautions to increase safety at work and sanitization efforts have been increased in our facility".
SPGPrints leaps forward in sustainability
Taking new steps on chemicals harmless to the environment and human health, SPGPrints was awarded the 3rd Level class under the ZDHC (Zero Discharge of Hazardous Chemicals) Inspection by BLC/Eurofins. Taking responsibility for sustainable digital printing solutions, SPGPrints strives to comply with all general sustainability standards with digital printing products intended for use in textiles. In conjuncture with this aim, SPGPrints has chosen one of the youngest and most innovative sustainability initiatives, the ZDHC Foundation Roadmap to Zero Program.
All reactive dyes produced by SPGPrints for use in digital printing have been tested and have been awarded the third highest level of ZDHC compliance value, Level 3, as a result of the recently completed inspection and inspection by a third party. This result shows that SPGPrints has a great contribution in the process of reaching ZDHC ideals.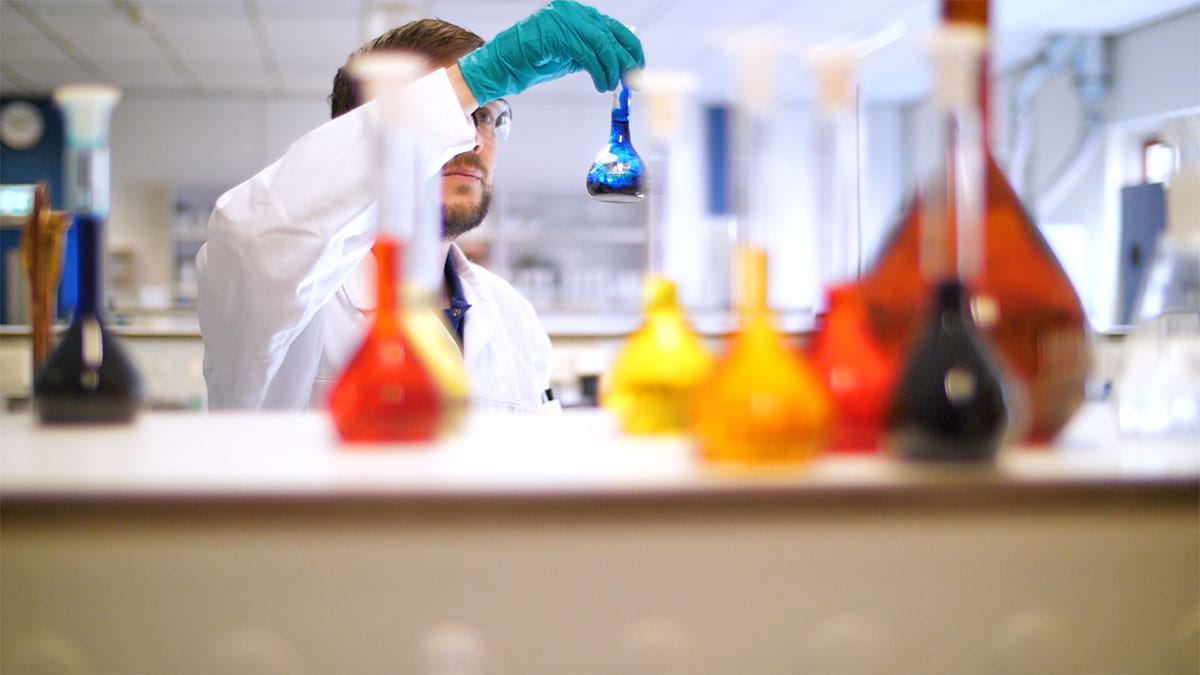 Promakim presented the face shields to the healthcare professionals
Roland DG representative Promakim manufactures the face shields needed to combat coronavirus outbreak using Roland LV-180 engravers. These face shields manufactured via digital printing are delivered to health institutions for the use of healthcare professionals.
In the first phase of this special work carried out by Promakim, desktop FDM type 3D printers were used to produce face shields consisting of 3 basic parts. Roland's LV-180 laser engravers were used to produce transparent Pet-G films that protect the face area from viruses, and do not limit breathing and vision. Protective face shields assembled under hygienic conditions were delivered to the requesting health institutions.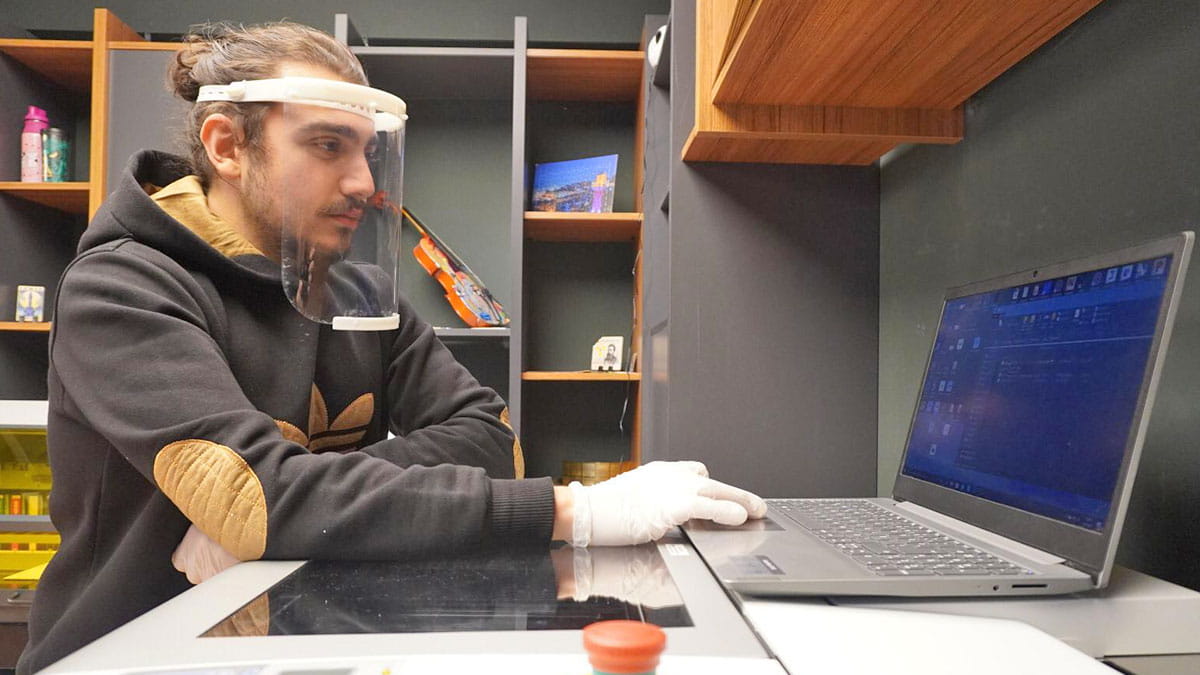 swissQprint Greentech: both economic and ecological printing
The flagship brand swissQprint, which Pigment Reklam offers to the Turkish digital printing industry, develops large format UV printing solutions that equally care for customer benefit and environmental compatibility. The company started to emphasize this priority with the swissQprint Greentech (green technology). swissQprint Greentech label, a product of famous Swiss engineering, covers several important criteria for both users and the environment.
Print professionals who want print production to be environmentally friendly can rely on the swissQprint Greentech tag. With swissQprint UV printing solutions, printing is carried out without polluting the environment and threatening nature and human health. Moreover, these durable and long lasting technologies require the least maintenance. The smallest ecological footprint is the main point of swissQprint's environmentally friendly solutions. Four main factors contribute to this; short shipping distances, outstanding durability, low maintenance requirements and UV LED printing technology.
3DGD-1800 for the production of large-sized objects
Mimaki, a leading brand of large format inkjet printers and cutting plotters, expands its product portfolio and opens up new application possibilities for its users. Mimaki 3DGD-1800 3D printer provides sign makers with the opportunity to produce life-sized objects with its groundbreaking production speed. This printer can produce large-scale objects 3 times faster than conventional Fused Filament Fabrication (FFF) type 3D printers, and connects Mimaki's experience and expertise in 2D and 3D technologies. This solution, which has an innovative concept, will be offered to users commercially as of April 1, 2020.
Arjen Evertse, General Manager of Mimaki Eurasia, underlined the experience and expertise of Mimaki in 2D printing. Evertse said; "We have a rich and advanced product portfolio for inkjet printing. We are a leader in the market with our printing and cutting solutions for signage, textile and industrial applications. In order to meet the increasing demand in 3D printing; we have recently added solutions to our portfolio for the production of small-scale objects. Now, we are happy to introduce the 3DGD-1800 3D printer to the market; for the production of large-sized objects demanded for signage and other decor applications. Our users can benefit from a single source with Mimaki for all print jobs from design to the final product".
Digital printing news: Mimaki UJV100-160 developed for sign makers
Mimaki, the leading brand of large format inkjet printers and cutting plotters, is creating innovative solutions for the signage segment. The new Mimaki UJV100-160 UV roll to roll printer has been designed specifically for sign makers in emerging markets. The new printer reduces machine and ink costs to highly competitive levels, and brings UV technology to high-volume advertising and graphic printing business.
UJV100-160 stands out as a real alternative to the eco-solvent technologies used by sign makers. Known high quality, application richness and efficiency of UV printing is now combined with affordable costs. UJV100-160 is preparing to rewrite the rules of the game in the signage market, both with its machine and ink price.
Mimaki goes over the limits in textile with hybrid technology
Mimaki Europe will take place at FESPA Global Print Expo 2020 (Madrid, Spain, 24-27 March, Stand 7-C20); with its innovations, rich product portfolio and samples for different applications. Mimaki will also launch the new hybrid textile printer Tx300P-1800 MkII. Uniquely designed with versatility at its core, the new printer enables both direct-to-textile and transfer printing; with interchangeable platens and three different ink combinations; providing unrivalled flexibility within a single system and opening new doors for print service providers.
With Mimaki's Tx300P-1800 digital textile printer having previously led the way for high-quality, cost-effective printing; the evolved Mimaki Tx300P-1800 MkII now adds sublimation transfer printing to its capabilities; opening up a host of possible new materials and applications. The capability to fulfil diverse applications from fashion textiles to interior fabrics and wallpaper; within one system makes the printer an ideal entry-level solution. It affords both smaller print service providers and large volume production houses; all of the well-known benefits of digital print technology; not attainable with analogue print methods still prevalent in the modern textile printing industry; including more cost-effective short runs and faster turnarounds, benefits that make this technology ideal for sampling.
Kiian Digital and MS Printing made a joint presentation for textile printing
Dover Company and its affiliated JK Group participated in Heimtextil 2020 in January 7-10 with its brands for textile printing. While Kiian Digital, which is a part of JK Group, offers the latest updates especially in Bellagio reactive inks; MS Printing introduced digital textile printers focusing on efficiency and productivity. JK Group focuses on the steps towards sustainability; to take part in the textile production processes in a concrete and conscious manner.
Kiian Digital met Heimtextil visitors with the latest updates in the Digistar Bellagio reactive ink series; which promises an unexpected performance, and its entire portfolio of ink products designed for textile printing. Bellagio series will benefit from a custom-made waveform for MS printing machines. JK&MS Marketing and Communications Manager Marco Girola said; "Our R&D Teams have done a long fine-tuning on the formula, working side by side with MS Team to setup a bespoke waveform, reaching top printing performance. This is the outcome of the synergic job among the teams, making the difference".
The custom-made waveform is a keynote of Bellagio series which offers an unmatched result; in terms of reliability, lower wear of printheads and quality of prints outcome. At the booth visitors attended live-demos of Bellagio printing by a MS JP4 EVO 3200 printing machine.
EFI Connect 2020 digital printing conference fuel automation and productivity
Electronics For Imaging, Inc (EFI) EFI Connect 2020 conference, which the printing industry eagerly awaits every year; was held in Wynn Las Vegas, January 21-24, 2020. The event, one of the printing industry's longest running and most successful user conferences; entered its 30th year with valuable information sharing, discussion and networking. EFI customers, along with EFI partners and industry trade media, witnessed thought-provoking discussion from industry leaders; along with new tech advancements designed to drive digital print production efficiency and profitability.
EFI Connect's 120+ conference sessions and slate of general session keynotes delivered key insights and learning; for customer success in everything from technology innovation to management and marketing strategy. The conference's keynote sessions included Jeff Jacobson in his first Connect conference as Chairman and CEO. Connect also features a special fireside chat keynote presentation with former EFI CEO Guy Gecht.