Üçyıldız Tekstil, one of the biggest textile weaving companies in Denizli, went bankrupt. Denizli 9th Office of Enforcement and Bankruptcy called for creditors. The first meeting will be held at Denizli Courthouse Dining Hall at 15 o'clock on November 13, 2020 for the receivables of Üçyıldız Tekstil, which was decided to go bankrupt as of March 3, 2020.
The company has been operating in the sector since 1986, and has a monthly production of 3 million meters of raw fabric and 150 tons of terry knitted fabric. Üçyıldız Tekstil realizes production in an area of 20 thousand square meters and has weaving, sizing, quality control and knitting departments. It is stated that there are 335 machines in the machine park of the company, which serves the home textile, upholstery and outerwear sectors with its high fabric production capacity.
In addition, Üçyıldız Tekstil is stated as "company in liquidation due to bankruptcy" in the member information section of the website of the Denizli Chamber of Commerce.
Itema has released a 'safe' restart guide for its customers
After the Covid-19 pandemic, which affected the whole world and led to production halts for a long period of time, many companies started to resume their activities. It is seen that the wheels spin again in the textile industry. However, safe and efficient return of the machinery and equipment that remain closed for a long time to production is another issue. In this regard, rapier, airjet and projectile weaving machinery manufacturer Itema has published a restart guide for their customers. The Itema Instructions for Machines Restarting After Shutdown, titled 'Itema Care&Protect', prepared by the Itema Care and Protect Team, was published on the company's website. The easy-to-download guide contains important tips and instructions to get the machines ready for work.
In the manual, important topics are listed as items, from the control of the electrical supply systems of the machines to the ventilation and compressor maintenance, the control of the basic parts of the Itema weaving machine, from the Staubli shedding systems to the control of the Bonas jacquard machines. If you follow these instructions, you can start operating your Itema machines safely. The company also underlines that it provides uninterrupted after-sales support.
Itema acted in accordance with the provisions of the Italian Government during the Covid-19 outbreak and eventually restarted its production at its facility as of May 4. First of all, it was announced that all security measures were applied in the facility to protect the health of employees.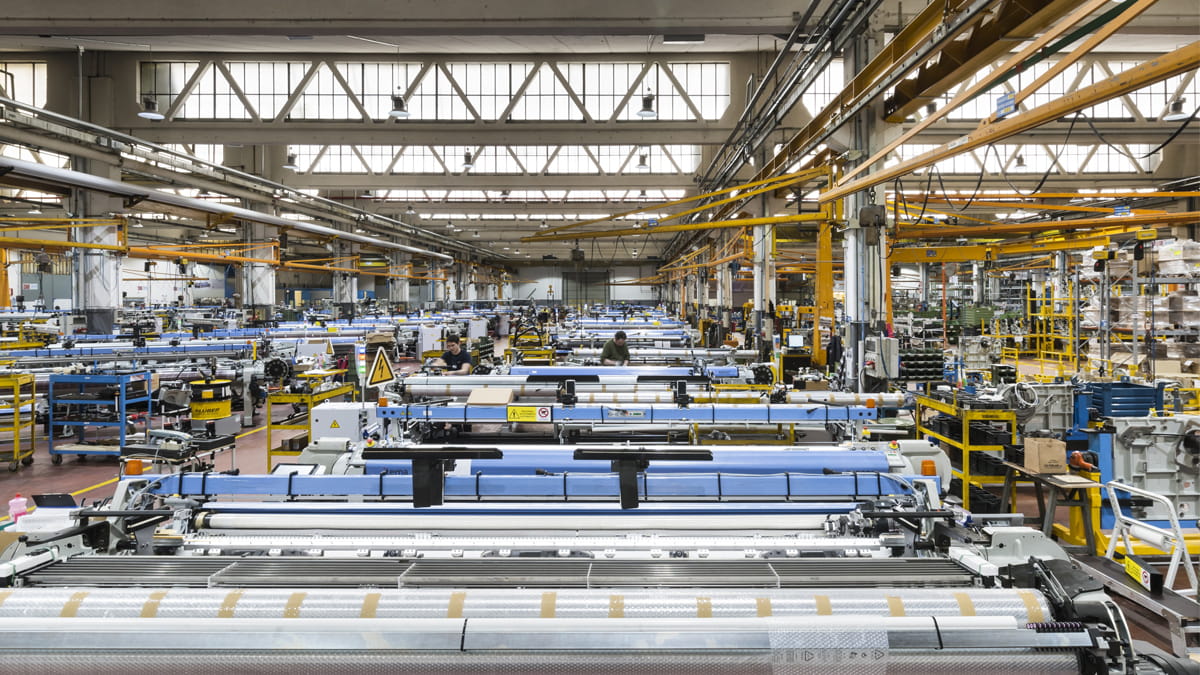 Weaving machinery manufacturers restart operations
Weaving machinery manufacturers starts to re-open the factories across Europe. Here are some of the players and their messages.
Itema; "In compliance with the Italian Government provisions, starting from today Itema re-opens its manufacturing plants in Italy to produce with the traditional great passion its weaving machines. And we will do it prioritizing our employees health by implementing all the necessary safety measures to protect ourselves and our loved ones when back at home. Stronger, together, against COVID-19".
Picanol; "The worldwide spread of COVID-19 might influence the activities in weaving mills all over the world. Together with our customers, we want to focus on the best possible procedures to safeguard the lifetime and good functioning of their Picanol weaving machines. Therefore, we have drawn up some guidelines on how to prepare the weaving machines for the restart after a long standstill".
Vandewiele; "We're back and more eager than ever! Even our cows are ready to welcome you again. Vandewiele re-opens its manufacturing plant in Marke. We have been taking all necessary precautions and we are looking forward to meet you again soon."
Mil-May Textile delivered 600 thousand masks produced
600 thousand masks produced for the Malatya Metropolitan Municipality by Mil-May Tekstil, which continues its activities in Malatya, were delivered with a program organized in the city hall.
In his speech, Mil-May Tekstil Chairman of the Board Abdulvahap Tanrıverdi said that they started mask production in order to support the metropolitan municipality. Tanrıverdi said: "In line with the request of our Metropolitan Municipality Mayor, we started the work in order to meet the mask needs of our Metropolitan Municipality. Within the scope of the work, we produced 650 thousand masks in three days. We are today delivering 600 thousand masks that we have produced and packaged so far to our Metropolitan Municipality". Tanrıverdi said that the production of masks will continue and that the production will be summed up to 1 million 500 thousand by next week.
'Malatya is the logistics centre in mask production'
Selahattin Gürkan, Mayor of Malatya Metropolitan Municipality, informed that production of masks has started in 15 factories in Organized Industrial Zone. Gürkan; "In total 400 production centres of our factories scattered all over Turkey, a daily total of 10 million masks are produced for Turkey and abroad. This is the most basic indicator of Malatya being the logistics centre of mask production in Turkey".
Gürkan, emphasized that Mil-May and Baykanlar Tekstil have entered into a great effort to provide the mask production that Malatya and the region need. Stating that they started the production by sending fabric to both companies, Gürkan added that the masks will be distributed to public institutions and organizations in Malatya, as well as to non-governmental organizations and citizens.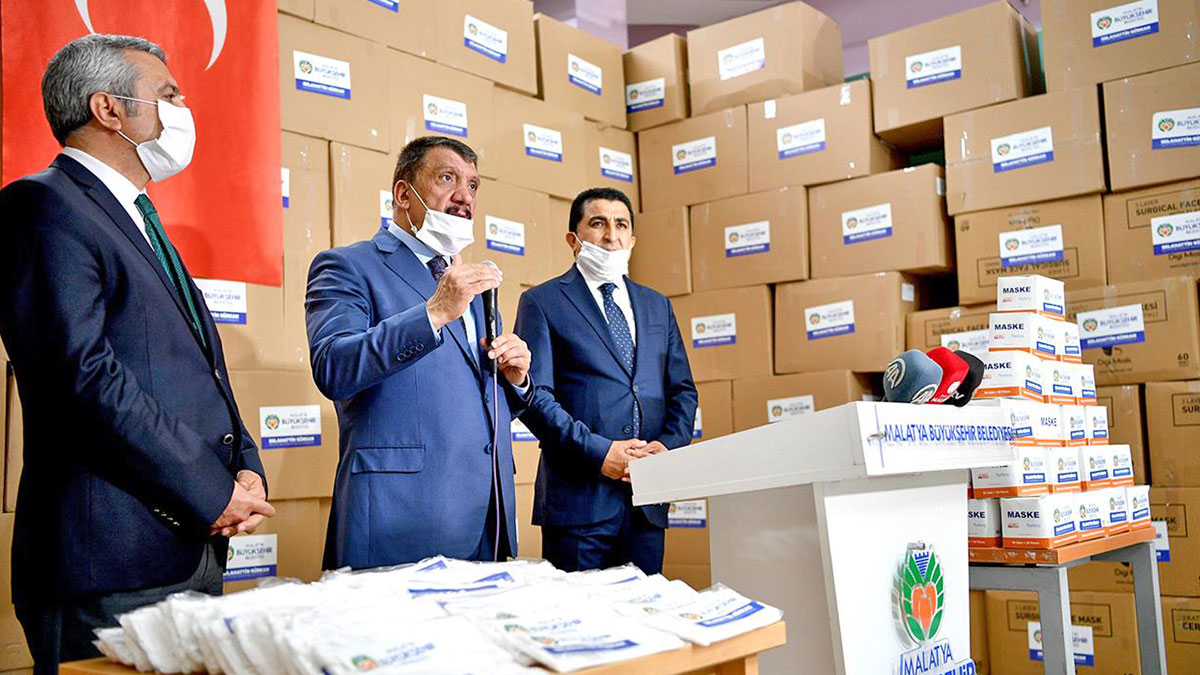 Infrastructure bid for Van Tekstilkent was held
The second stage infrastructure bid of the 'Textile and Ready-to-Wear Organized Industrial Zone' project planned in Van, which will be one of the new attraction centres of the Eastern Anatolia Region, has been completed. Within the scope of the Program for Supporting the Attraction Centres of the Ministry of Industry and Technology, the activities for the second stage were accelerated when the occupancy reached 100 percent in the first Tekstilkent, which was established on an area of 300 decares on the Van-Hakkari road.
The ministry, which approved the "Textile and Ready-to-Wear Organized Industrial Zone" project planned by the Eastern Anatolia Development Agency (DAKA) to meet the demands of new investors in the 1000-decare area in the Organized Industrial Zone, also sent the necessary resources for the project. In the first stage, 42 parcels will be allocated to companies wishing to invest.
Stating that 2,500 people work in Tekstilkent in the Kurubaş region, Van Governor Mehmet Emin Bilmez said that 15 thousand people can be employed once the 1000-acre area is completely filled. Explaining that they received requests from İzmir and İstanbul companies, Bilmez said; "Van Tekstilkent 2nd stage will make a significant contribution to the country's economy and employment here". Bilmez added that they will complete the infrastructure of the remaining 580 acres of the 1000-acre area allocated for the organized industrial zone and make it ready for investment.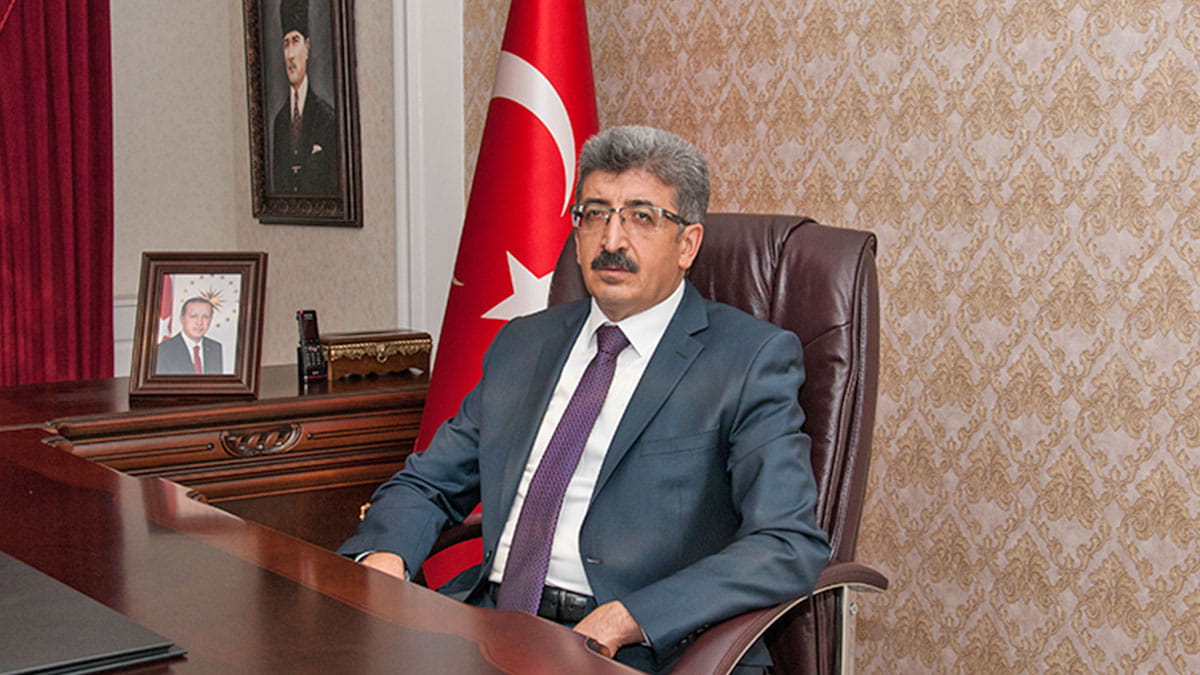 Brother International supports US' fight against coronavirus
USA- based Brother International Corporation announces today that it is donating up to 100 industrial sewing machines to support the efforts to manufacture Personal Protective Equipment (PPE) to meet the growing demand. The first to receive donations, Los Angeles Apparel, Beverly Knits, Inc. and SanMar, are part of a coalition of iconic American apparel brands and textile companies responding to the urgent call from the White House to fast-track the manufacturing of face masks in the fight against the spread of the COVID-19 virus. Alongside these companis Brooks Brothers will also be receiving industrial sewing machines.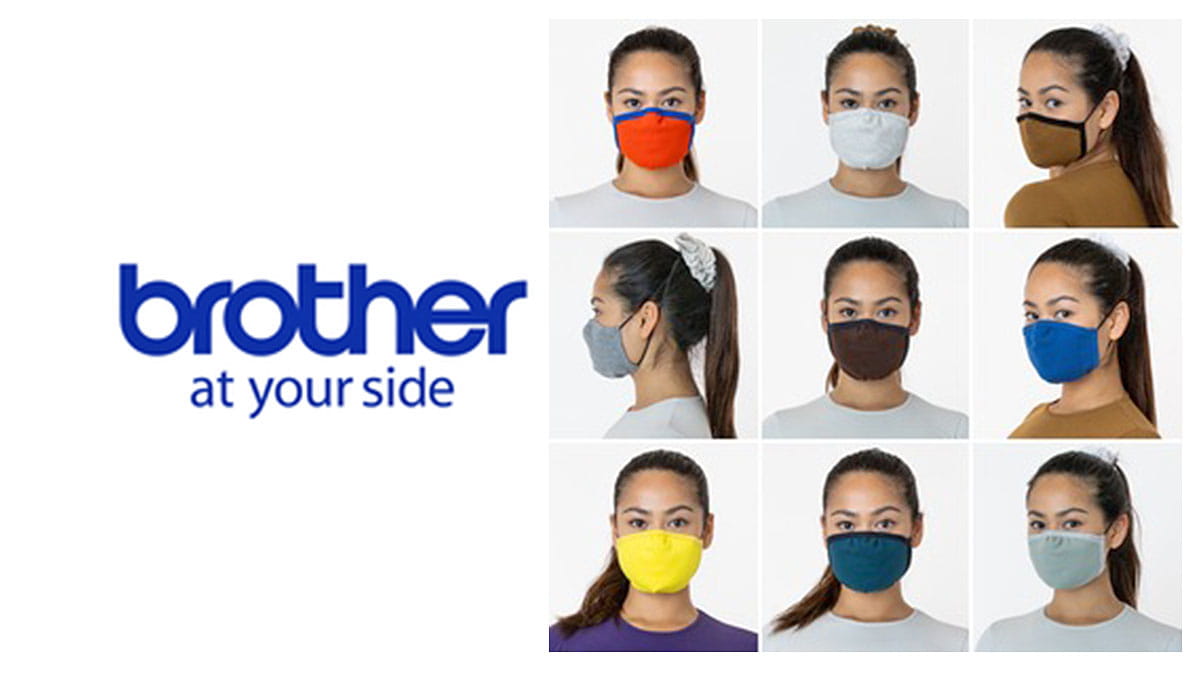 Levi Strauss aims to turn the outbreak into an opportunity
Chip Bergh, CEO of global denim fashion brand Levi Strauss, said that the coronavirus outbreak created an opportunity for business. Speaking to CNBC, Bergh said; "I fundamentally believe, through this crisis, strong brands are going to emerge from this stronger than ever". Saying that the crisis has created an opportunity, Bergh cited the company's "strong" balance sheet as a reason for his confidence, noting that Levi Strauss had 1.8 billion dollars of liquidity and about 900 million dollars in cash as of the end of its quarter ending February. Bergh; "We've taken out costs before. We're going to have to do it again, but we're very, very financially disciplined, and we go get what we need to go get".
The Levi Strauss company includes apparel brands like Levi's, Dockers and Denizen, and has a global footprint of about 3,200 locations. Levi Strauss' direct-to-consumer operations account for more than 40% of total business. Chip Bergh noted that Levi Strauss has a 167-year history and the denim maker has outlived a Civil War, two world wars, the Great Depression and the Great Recession.
Optima 3D weaving machines offer advanced solutions to the composite industry
UK-based 3D weaving machine manufacturer Optima 3D has developed the next generation Optima 500 Series 3D weaving machines for the composite industry. The Series 500 range offers many advanced features over conventional offerings particularly in versatility, operation and control. This has been achieved by the comprehensive use of digital control systems allowing rapid parameter and sequence changes coupled with an innovative shuttle system. Prototype machine trials including field testing have now been completed; and the first production machine, an Optima 500/150/1; is in the final stages of commissioning prior to its public debut at ITMA 2019, Barcelona.
Optima 3D machines feature innovative technology, and offer versatility, capable of producing high quality woven net shapes, billets & para beams for composite applications. Interest has been received from a number of engineering sectors including aerospace, military, bio-medical and automotive.
Powered & controlled by cutting edge digital technology, each machine allows automatic control plus touch screen management of all machine settings also enabling pattern and machine data to be stored and printed, vital for industry accreditation regarding quality assurance and safety regulations.
Optima 3D weaving machines offer advanced solutions to the composite industry
Weaving news: Itema's new CEO Ugo Ghilardi takes Office
Part of the Radici Group, advanced weaving solutions including weaving machines, spare parts and integrated services expert Itema's Board of Directors appointed Ugo Ghilardi as the new CEO (Chief Executive Officer). Ghilardi, who started his new position as of March 2, 2020, is known for his remarkable professional experience and expertise.
Ghilardi had a long and successful career in the German-Japanese multinational DMG Mori, the world leader in machine tools. Most recently he served as Divisional Board Member Sales & Service EMEA, Chief Operating Officer EMEA in this group.
Smit will manage MENA directly from Istanbul
Offering green technologies for weaving, textile finishing, technical textiles, water purification and drying, Santex Rimar Group aim to increase their effectiveness in the Turkish and regional markets. For this purpose, in the recent months the new Istanbul office was opened. The Group is a textile machine manufacturer and a technology partner for knitted, woven and fabrics, and green solutions. Smit has a long history (was established in 1938) and is globally recognized as a forerunner in weaving technology. Sperotto Rimar and Santex develop solutions for textile finishing and Cavitec and Isotex brands for technical textiles. Environmentally friendly machines are produced under the Solwa brand for water treatment and waste management.
We had an interview with Smit Area Manager Paul J. Michicich at the company's Istanbul office. Indicating that Turkey comes at forefront of the most relevant markets for Santex Rimar; where the Group had always been strong; Michicich said that they continue and strengthen their activities from the Istanbul office; within the scope of 'being close to the customer' strategy. Michicich; "We see the growth potential of the Turkish textile industry; where we have always been present; and now we want to have a bigger share in the market; and support Turkish textile manufacturers. We conduct an active marketing process with our Italian headquarters, regional office and active agents".
Picanol makes airjet OmniPlus-i's India premiere
Picanol makes airjet OmniPlus-i's India premiere. Picanol participated in the third ITMACH India in December 5-8, 2019; and exhibited its innovations in rapier and airjet weaving machines. The company held the India premiere of the new airjet weaving machine OmniPlus-i at the fair taking place in Gandhinagar (Gujarat); one of the important places in the textile production of India.
OmniPlus-i further builds on the solid base of nearly 40 years of experience in airjet weaving; during which over 100,000 airjet machines have so far been shipped. The OmniPlus-i that was on display at ITMACH India was a 220 cm machine; weaving a denim fabric at the highest industrial speeds
Picanol Vice-President Weaving Machines Johan Verstraete underlined that India is one of the most important textile markets in the world; as well as an important market for them. Verstraete said; "We are therefore very proud to be able to demonstrate our latest airjet machine; the OmniPlus-i, to our Indian customers for the very first time". The new OmniPlus-i features a redesigned reed motion, optimized relay nozzle set up; and it can be combined with SmartShed, the full electronic controlled shedding motion.
Itema exhibits new weaving solutions at ITMACH India
Itema, one of the global brands of weaving technologies; presented innovative airjet and rapier weaving solutions to the Asian market at ITMACH India, held in Ahmedabad December 5-8, 2019. The Itema ITMACH India stand; which received much attention from the visitors; was also awarded with the 'Best Booth' award at the fair.
With their Rapier, airjet and projectile weaving technologies, India is a very important market for Itema. It is featuring numerous textile districts throughout the country and producing a wide range of woven fabrics. Over the years, the evolution of Indian weaving mills has been remarkable; due to the increasing introduction of the most modern and advanced weaving machinery; and the ability to produce ever-more sophisticated fabrics, including technical textiles.
Itema is a trusted partner of many Indian weaving mills, from large textile conglomerates to smaller textile manufacturers; providing the most advanced and user-friendly weaving technology and real-time assistance; from the initial negotiation stage and throughout the whole machine life cycle. Itema is present in India with a fully-operational branch since 2002; counting more than 50 employees, with sales and after-sales teams, technical support and advanced repair centers in; Mumbai, Coimbatore, New Dehli and Ichalkaranji to ensure the highest possible standard of weaving solutions.
ISKO Awarded with the OEKO-TEX® STeP Certification
As one of the major players in the global market with their denim fabric production; ISKO continues to certify their high standards in production and product quality. After becoming the first company in the world awarded both the rigorous EU Ecolabel and Nordic Swan Ecolabel; ISKO has recently reached another important milestone in its long-standing responsible journey. A brand of Sanko Tekstil, ISKO has become the first Turkish denim manufacturer awarded with; STeP by OEKO-TEX® modular certification system.
The certification results in a powerful tool to implement the company's Responsible Innovation™ approach. This mindful and holistic vision tackles environmental and social responsibility; to reach the goal of a 100% sustainable and ethical denim production; based on three main pillars – creativity, competence and citizenship.
It is within ISKO's already responsible setting that this certification highlights; where even better choices can be made; aiming at implementing responsible production processes in the long term by assessing six different areas of production conditions. These are Chemicals management, Environmental performance, Environmental management, Social responsibility, Quality management and Health protection and safety at work; together they provide an overall analysis that documents ISKO's responsible commitment in a clear and complete way.