Bräcker AG, a subsidiary of the Rieter Group, helps its customers reach maximum productivity while reducing costs with its two new members in its tools portfolio, the stroboscope and ring centering device. The stroboscope makes it possible to observe the ring traveler's behavior and condition. Through a series of flashes, the traveler appears clearly so customers can choose the ideal travelers for their application and replace them in due time. Consequently, yarn breaks are minimized, service life is increased and downtime are reduced. The ring centering device allows customers to precisely center spindles to 0.15 mm. The accurate spinning geometry reduces tension variations and yarn hairiness and thus ensures a smooth production and a continuous yarn quality.
The complete tool offering from Bräcker includes the well-known traveler inserting tool RAPID and BOY as well as the removal tools CLIX, OUTY, ROLSPRINT, AIRPICK, SECUTEX and CUTEX.
Rieter completes acquisition of three Saurer businesses
The acquisition process, covering three businesses between Rieter and Saurer, was successfully completed. The businesses of Accotex, Temco and Autoconor have now been officially acquired by Rieter with the takeover of the automatic winding machine business in Ubeach-Palenberg, Germany site with effect from April 1, 2022. The acquisition of the automatic winding technology in the premium category completes Rieter's ring and compact-spinning system and thus lays the foundation to further improve the company's strong position in the largest staple fibre market segment.
Rieter had announced the acquisition of the three businesses on August 16, 2021. The components businesses Accotex (elastomer technology for spinning machines) at the Muenster, Germany site and Temco (technology components for filament machines) at the Hammelburg, Germany site had already been acquired by Rieter as of December 1, 2021.
The winding machine business with new machines will be assigned to the Business Group Machines & Systems, and the after-sales business will be assigned to the Business Group After Sales. The Accotex and Temco component businesses are managed by the Business Group Components.
In total, the three businesses generated sales of EUR 142 million in 2020, the year of the COVID crisis. Tsales amounted to EUR 235 million and EUR 260 million in 2019 an 2018 respectively.
Lenzing opens the world's largest lyocell plant in Thailand
Lenzing Group, one of the world's leading wood-based speciality fibre suppliers, announced that it has successfully completed the lyocell project in Thailand and opened its new lyocell plant, the largest in the world with a production capacity of 100 thousand tons per year. Construction of the plant, located at Industrial Park 304 in Prachinburi, about 150 kilometres northeast of Bangkok, started in the second half of 2019. The project was completed after two and a half years of construction and was delivered on time and at budget despite the challenges created by the pandemic. It was announced that the investments (CAPEX) amounted to approximately 400 million euros. The new project, which will help to better meet the increasing customer demand for TENCEL™ branded lyocell fibre, also represents an important step for Lenzing to strengthen its leadership position in the speciality fibre market and towards a carbon-free future.
Lenzing Member of the Managing Board Robert van de Kerkhof said; "The demand for our wood-based, biodegradable speciality fibres under the TENCEL™, LENZING™ ECOVERO™ and VEOCEL™ brands is growing very well. In Asia in particular, we see huge growth potential for our brands based on sustainable innovation. With the production start of the lyocell plant in Thailand, Lenzing reached an important milestone in its growth journey, supporting our ambitious goal to make the textile and nonwoven industries more sustainable".
Saurer sells its embroidery business to Lässer
The embroidery business unit of Saurer Intelligent Technology AG has been taken over by Lässer Holding AG, the shuttle embroidery machine manufacturer based in Diepoldsau, St Gallen, Switzerland. It was announced that in this asset deal, all the assets and contracts allocated to the embroidery business will be transferred to Lässer Holding AG and the transfer of operations will be completed by the end of May 2022. It was stated that the majority of the employees were taken over and that for customers, this ensures that the Saurer embroidery machines will be optimally supported and maintained in the future.
While Saurer developed the first shuttle embroidery machine as early as 1878, Lässer, a family-owned company has been in operation since 1954. Lässer has its headquarters and production facility in Diepoldsau along with a further 12 sites worldwide, including in Turkey, India and Thailand.
Saurer and Lässer's more than two centuries of knowledge pools together
Anton Kehl of Saurer Intelligent Technology AG stated; "We are confident that with the newly combined knowledge, Lässer will lead the industry to sustainable success. We believe we have found the best solution for both our customers and employees with this measure". Kehl said that while this decision was not easy for them, they are positive about the future of the shuttle embroidery market in this new configuration.
Co-owner and chairman of the board of directors of Lässer Holding AG, Franz Lässer said; "As a proud Swiss company, it made sense for us to join forces with another well-known name in the industry. With this step, we are pooling more than two centuries of knowledge and look forward to continuing to inspire our customers around the world with innovative developments".
Indorama uses BB Engineering rPET filter in recycling
BB Engineering GmbH, a joint venture of Oerlikon Textile and Brückner Group, delivered a melt filter for recycling PET flakes to Thailand-based polyester manufacturer Indorama Polyester Industries last year. Indorama will be using the type NSF38 filter in its recently assembled recycling system in order to produce rPET granulate from flake PET bottle waste. The system switches from one filter to the other during the process without the need for conversion shut-downs and thus, The NSF38 filter enables continual filtering. While the filter allows the processing of consumer waste, for example, in the form of shredded PET bottles into new, high-quality rPET granulate, this granulate is subsequently processed into manmade fibres in spinning systems.
The NSF38 is a switchable filter with a filter surface area of approximately 16 m2 on each side, with throughputs of between 1,000 and 1,900 kg/h and filter inserts each contain 19 pleated filter candles (60 x 1,000mm Ø). The filter medium comprises a sintered metal fibre nonwoven with a filtration fineness of 25 μm. This ensures that the melt remains free of contaminants and gel particles, which in turn enables the production of high-quality end products.
Aksa Akrilik increases its net profitability 165 percent in 2021
Aksa Akrilik, one of the world's leading brands in its field and Turkey's only acrylic fibre producer, announced its 2021 financial results. The company, celebrating its 50th anniversary, maintained its successful performance throughout the year and recorded an increase in turnover, EBITDA and net profitability once again. The company will distribute a record dividend with a gross profit of 1.85 TL per share while exceeding the level of 1 billion 167 million 208 thousand TL with a record increase of 165 percent in net profitability according to the results. DowAksa, 50 percent joint venture of Aksa Akrilik, contributed to the company's net profitability at a record level in 2021.
Aksa Akrilik's turnover achieved to 8 billion 348 million 157 thousand TL, with an increase of 103 percent compared to the previous year according to the financial results of 2021. The EBITDA level of the company was 1 billion 701 million 541 thousand TL with a record increase of 85%, while the investment expenditure of the company, which realized 90% capacity utilization, was announced as 627 million TL.
Saurer Group announced its new CEO
Uwe Rondé will take over the reins on January 1, 2022, with chairman Pan Xueping stepping down as CEO of Saurer Group. The incoming CEO has more than 30 years of experience in machinery tool and production, and previously held important positions in several different companies. Uwe Rondé was the managing director of EMAG in Germany, having previously managed the machine tool and production system supplier's Chinese subsidiary. He was also the CEO at Franz Kessler, one of the biggest motor spindle manufacturers in the world, and Intercontec Pfeiffer, a manufacturer of connectors. Uwe Rondé has held the role of vice chairman on the Saurer board of directors since October 2021.
Pan Xueping made the following statement regarding the appointment of Uwe Rondé as the new CEO; "We believe that Uwe Rondé, with his strong technical background and extensive management experience, is the right person for the role of CEO. He will continue to drive the further development of technological innovation, product competitiveness and management, as well as the success of Saurer's future strategy". Uwe Rondé said that they are cautiously optimistic as the textile sector begins to show signs of recovery and stated; "I am confident that Saurer will be able to benefit tremendously from new opportunities in the coming years".
Aksa Akrilik crowned their 50th anniversary with a new yarn investment
Aksa Akrilik, one of the world's leading acrylic fibre producers, will commission a new facility of 20 thousand square meters for Aksafil, which will produce for sectors such as knitwear, activewear, technical textiles and hand-knitted. Member of the Board of Directors and General Manager Cengiz Taş stated that they give priority to new usage areas of acrylic fibre and announced that they will produce high bulk acrylic yarn with Air Jet Spinning technology for the first time with Aksafil investment.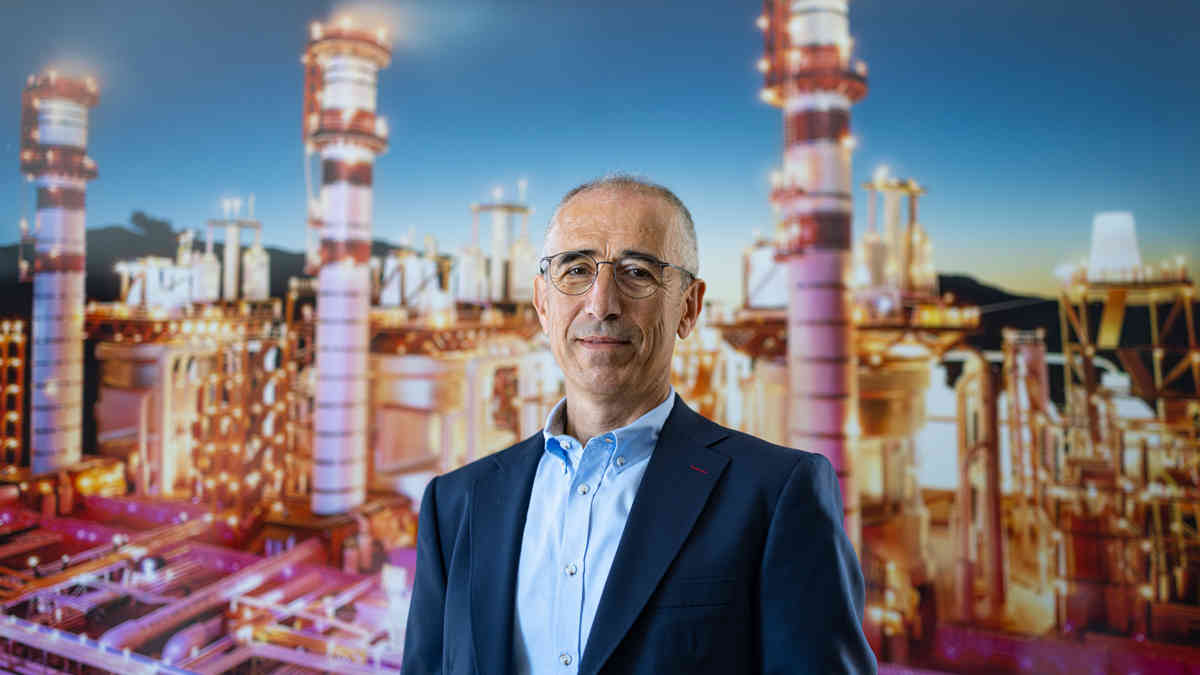 Saurer sells three of its businesses to Rieter
Saurer Intelligent Technology Co. Ltd, listed in Shanghai/China and Switzerland-based Rieter Holding AG signed an agreement with a cash and debt-free 300 million Euro purchase price. According to this agreement signed on 13 August 2021; Rieter acquire the Accotex and Temco businesses from Saurer Technologies GmbH & Co. KG and the Autoconer machine business from Saurer Spinning Solutions GmbH & Co. KG. The preliminary insolvency proceedings involving two of the German entities of Saurer were terminated as of August 17, 2021.
As a transition to the transaction, Rieter will acquire 57% of the shares of Saurer Netherlands Machinery Company B.V (Amsterdam, Netherlands), the mother company of the two German entities. While this deal is expected to be completed in August, these shares, acquired by Rieter, will be returned to Saurer after the implementation of the transaction in six months. Furthermore, in connection with this transaction, it is envisaged that Rieter will supply automatic winders to Saurer in the future. For Saurer, this transaction is considered as an important step for the company to further develop and achieve its strategic transformation in the new environment.
Saurer appoints Yiping Sheng as new CEO
Saurer Board of Directors unanimously appointed Yiping Sheng as the new Chief Executive Officer (CEO), effective from April 1, 2020. Sheng took over the CEO seat from Clement Woon. Clement Woon will continue to serve as Board Member and will continue to support Saurer, a world-leading spinning technologies company in the textile industry.
The new CEO Yiping Sheng has been working for the company for over 20 years. Sheng, 44, represents the next generation of managers who support stability and sustainability. A Chinese citizen, Sheng has worked at Saurer as a design engineer for more than 20 years in Germany. Before Sheng was appointed as CEO, he was Saurer's Vice President of China Region and Saurer (Changzhou) Textile Machinery's General Manager.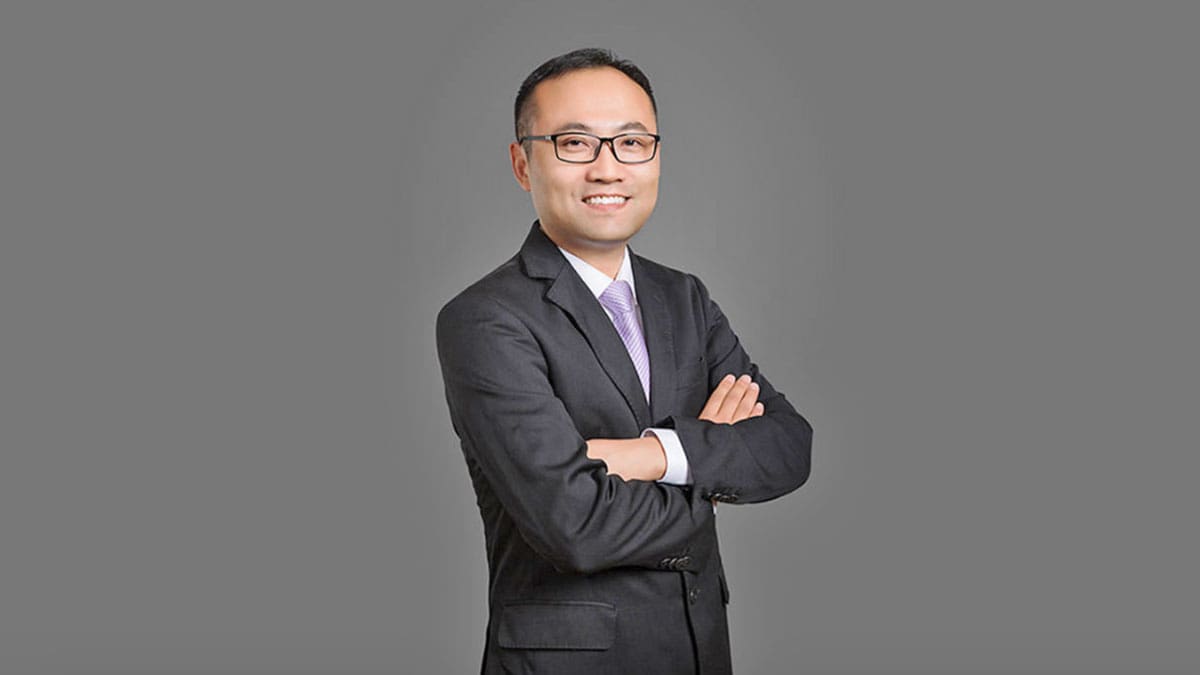 Oerlikon increases the energy-efficiency in the POY process
Manmade fibre spinning technologies expert Oerlikon Manmade Fibers not only produces new technologies focused on e-save, but also develops this concept in its existing solutions. Oerlikon has been working with its partner Siemens on this subject for many years. As a fruit of these efforts, mass production of the new drive unit for the Oerlikon Barmag POY process began earlier this year. This new component draws attention with its energy saving.
The requirements-specific design of the compact inverter unit ensures functional optimization of the winder's control functions. And the new component is used in conjunction with a performance-optimized chuck motor. A new driver unit for WINGS POY further reduces the energy consumption in the winder section by 3%.
Oerlikon POY prosesindeki enerji tasarrufunu arttırdı
How does combed yarn waste become high-quality yarn?
The demand for clothing is increasing worldwide – but the areas for cotton cultivation are limited. Truetzschler contributes significantly to the sustainable use of this valuable raw material with future-oriented technologies that enable the production of high-quality yarns from cotton waste. Combed yarn waste become high-quality yarn with IDF2.
One example of a successful sustainability concept is Bakan Tex in Uzbekistan. The company was founded in Tashkent in 2017 after the government decided to promote the entire value chain around the domestic textile sector.
Bakan Tex produces first-class combed ring yarn. In the process, the so-called comber noil, which contains short fibres and neps that are undesirable in high quality combed ring yarn, is combed out at the combers. As the fibres have already passed through the blow room and over the cards, it is a high-quality "waste". Comber noil is a recyclable raw material which is used, for instance, in banknotes or hygiene products. It can also be spun into excellent rotor yarns. This is made possible by shortening the process through the use of Integrated Draw Frames (IDF). To allow processing into a good yarn, the fibre length can be significantly shorter thanks to the IDF. The yarn is of excellent quality even if 100% comber noil has been processed. Until now, this has not been possible without the shortened process.
Penye atığı nasıl yüksek kaliteli ipliğe dönüşür?
Spinning news: wiping robot reduces yarn breaks
Oerlikon Barmag's new advanced technology Wiping Robot, offered to the yarn manufacturers, makes the cleaning of the yarn nozzles automatic. Following its installation at several major yarn manufacturers in China, the first wiping robot has now been operating in India since the end of 2019. As already the case with their Chinese clients, the performance of the Oerlikon Barmag solution there demonstrates the same properties: an even, high-quality wiping process providing considerably reduced yarn break rates and higher full package rates. Regular wiping (cleaning) of the spin packs is important for process stability and yarn quality.
The performance data at the Indian yarn manufacturer was collated and evaluated over a period of three months. The results revealed that the yarn break rate has – regardless of the product – fallen by almost 30%. The former running time breaks have decreased by 10% and string-up breaks by 40%. Consequently, full package rates have risen by 3%, while waste rates have fallen by 0.2%.
Silme robotu iplik kopmalarını azaltıyor
Spinning news: Saurer automation solutions in yarn production
Textile companies are facing increasingly complex challenges: higher labour costs and employee turnover rates, not to mention the need to automate material flow, reduce lead times and boost productivity. Furthermore, companies increasingly require comprehensive automation solutions due to greater demands on yarn quality and ease of use as well as the trend towards large and heavy packages. Saurer comes into play with their automation solutions at this point.
Saurer already has 30 years of experience in planning and installation of transport systems, especially between roving frames and ring-spinning machines. The company has successfully implemented over 100 systems worldwide.
Saurer'den iplik üretiminde otomasyon çözümleri
Spinning news: Truetzschler solutions for the production of sustainable wipes
Truetzschler solutions for the production of sustainable wipes. INDEX20, the biggest nonwoven fair of the world, will be held at Palexpo in Geneva between 31 March and 3 April 2020. Several important companies that produce nonwoven technologies, equipment and materials take their places at the fair. Truetzschler Nonwovens and Truetzschler Card Clothing will meet their visitors at the fair booth number 2327. Truetzschler introduces new line concepts and wires for efficiently making sustainable nonwovens for wipes or hygiene textiles.
Consumers love textiles made from cotton fibres. They highly appreciate the soft and natural touch not only in garments but also in other products coming in contact with the skin.
Fibre fineness – most fibres range between 3-5.5 Mic or 1.0-2.8 dtex – strength and absorbent capacity make cotton fibres an ideal material for single-use dry and wet wipes. There are just two reasons for the limited usage of cotton fibres in single-use nonwovens. Firstly, cotton is higher priced than less expensive viscose/polyester blends most times. And secondly, cotton fibres are natural products whose qualities vary both regionally and from year to year.
Sürdürülebilir mendil üretimi için Truetzschler çözümleri
Tencel Modal with Eco Pure technology strengthens sustainability
Lenzing Group launched the Eco Pure technology which enhances the production of environmentally responsible modal fibers for the textile industry. Tencel Modal fibers with Lenzing Eco Pure technology are considered as the most environmentally responsible option among existing modal fibers in the industry. Total chlorine-free bleaching in pulp and fiber delivers the industry's new standard of clean modal fiber production. With the gentle bleaching process, textiles made predominantly of such fibers tend to be softer than conventionally bleached Tencel Modal fibers, and are very suitable for undergarments, loungewear, bedding and more.
The Eco Pure technology features an eco-responsible production process guided by the EU Ecolabel; a label of environmental excellence that is awarded to products and services that meet high environmental standards throughout their life-cycle. Tencel Modal fibers with Eco Pure technology are produced exclusively in Austria mainly from beech wood sourced from sustainably managed forests across Central and Eastern Europe.
Eco Pure teknolojili Tencel Modal sürdürülebilirliği güçlendiriyor
Spinning news: Eastman launches sustainable Naia cellulosic staple fibre
Eastman, the manufacturer of sustainably sourced Naia cellulosic filament yarn; announces the expansion of its Naia fibre portfolio at Première Vision-Paris (PV), the international fashion and textile exhibition, February 11-13. With the introduction of its new cellulosic staple fibre, Naia offers another versatile eco-conscious material choice for sustainable fashion.
Ruth Farrell, global marketing director of textiles for Eastman said that they are thrilled to expand their product offerings; and they have been working with a strong network of innovative spinner partners around the world; to introduce their new Naia cellulosic staple fibre. Farrell continued saying;
"Working with our value chain partners, we're facilitating quick and easy access to Naia fibres for our mills; and ultimately brands, regardless of their location. It has inherent softness, is quick drying and reduces pilling. It blends well with other eco-friendly materials; such as lyocell, modal and recycled polyester—to produce sustainable fabrics and garments that are ideal for everyday wear".
Eastman, sürdürülebilir Naia selülozik kesikli elyafı pazara sunuyor