Saurer appoints Yiping Sheng as new CEO
Saurer Board of Directors unanimously appointed Yiping Sheng as the new Chief Executive Officer (CEO), effective from April 1, 2020. Sheng took over the CEO seat from Clement Woon. Clement Woon will continue to serve as Board Member and will continue to support Saurer, a world-leading spinning technologies company in the textile industry.
The new CEO Yiping Sheng has been working for the company for over 20 years. Sheng, 44, represents the next generation of managers who support stability and sustainability. A Chinese citizen, Sheng has worked at Saurer as a design engineer for more than 20 years in Germany. Before Sheng was appointed as CEO, he was Saurer's Vice President of China Region and Saurer (Changzhou) Textile Machinery's General Manager.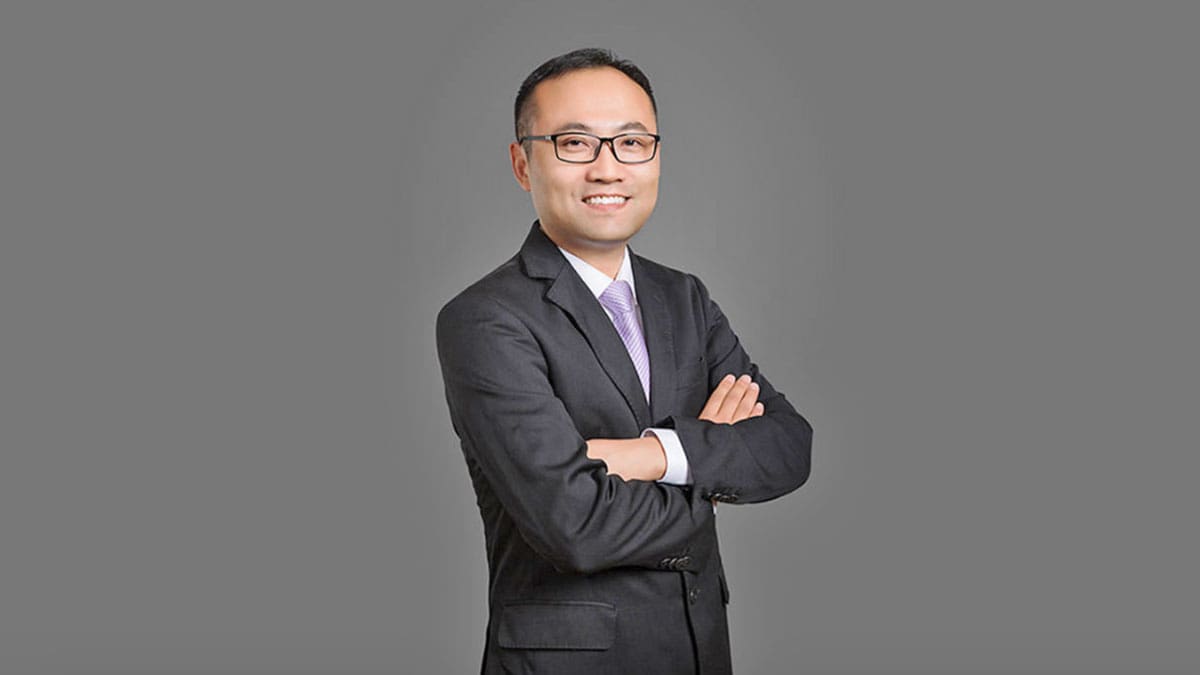 Oerlikon increases the energy-efficiency in the POY process
Manmade fibre spinning technologies expert Oerlikon Manmade Fibers not only produces new technologies focused on e-save, but also develops this concept in its existing solutions. Oerlikon has been working with its partner Siemens on this subject for many years. As a fruit of these efforts, mass production of the new drive unit for the Oerlikon Barmag POY process began earlier this year. This new component draws attention with its energy saving.
The requirements-specific design of the compact inverter unit ensures functional optimization of the winder's control functions. And the new component is used in conjunction with a performance-optimized chuck motor. A new driver unit for WINGS POY further reduces the energy consumption in the winder section by 3%.
Oerlikon increases the energy-efficiency in the POY process
How does combed yarn waste become high-quality yarn?
The demand for clothing is increasing worldwide – but the areas for cotton cultivation are limited. Truetzschler contributes significantly to the sustainable use of this valuable raw material with future-oriented technologies that enable the production of high-quality yarns from cotton waste. Combed yarn waste become high-quality yarn with IDF2.
One example of a successful sustainability concept is Bakan Tex in Uzbekistan. The company was founded in Tashkent in 2017 after the government decided to promote the entire value chain around the domestic textile sector.
Bakan Tex produces first-class combed ring yarn. In the process, the so-called comber noil, which contains short fibres and neps that are undesirable in high quality combed ring yarn, is combed out at the combers. As the fibres have already passed through the blow room and over the cards, it is a high-quality "waste". Comber noil is a recyclable raw material which is used, for instance, in banknotes or hygiene products. It can also be spun into excellent rotor yarns. This is made possible by shortening the process through the use of Integrated Draw Frames (IDF). To allow processing into a good yarn, the fibre length can be significantly shorter thanks to the IDF. The yarn is of excellent quality even if 100% comber noil has been processed. Until now, this has not been possible without the shortened process.
How does combed yarn waste become high-quality yarn?
Spinning news: wiping robot reduces yarn breaks
Oerlikon Barmag's new advanced technology Wiping Robot, offered to the yarn manufacturers, makes the cleaning of the yarn nozzles automatic. Following its installation at several major yarn manufacturers in China, the first wiping robot has now been operating in India since the end of 2019. As already the case with their Chinese clients, the performance of the Oerlikon Barmag solution there demonstrates the same properties: an even, high-quality wiping process providing considerably reduced yarn break rates and higher full package rates. Regular wiping (cleaning) of the spin packs is important for process stability and yarn quality.
The performance data at the Indian yarn manufacturer was collated and evaluated over a period of three months. The results revealed that the yarn break rate has – regardless of the product – fallen by almost 30%. The former running time breaks have decreased by 10% and string-up breaks by 40%. Consequently, full package rates have risen by 3%, while waste rates have fallen by 0.2%.
Wiping robot reduces yarn breaks
Spinning news: Saurer automation solutions in yarn production
Textile companies are facing increasingly complex challenges: higher labour costs and employee turnover rates, not to mention the need to automate material flow, reduce lead times and boost productivity. Furthermore, companies increasingly require comprehensive automation solutions due to greater demands on yarn quality and ease of use as well as the trend towards large and heavy packages. Saurer comes into play with their automation solutions at this point.
Saurer already has 30 years of experience in planning and installation of transport systems, especially between roving frames and ring-spinning machines. The company has successfully implemented over 100 systems worldwide.
Saurer automation solutions in yarn production
Spinning news: Truetzschler solutions for the production of sustainable wipes
Truetzschler solutions for the production of sustainable wipes. INDEX20, the biggest nonwoven fair of the world, will be held at Palexpo in Geneva between 31 March and 3 April 2020. Several important companies that produce nonwoven technologies, equipment and materials take their places at the fair. Truetzschler Nonwovens and Truetzschler Card Clothing will meet their visitors at the fair booth number 2327. Truetzschler introduces new line concepts and wires for efficiently making sustainable nonwovens for wipes or hygiene textiles.
Consumers love textiles made from cotton fibres. They highly appreciate the soft and natural touch not only in garments but also in other products coming in contact with the skin.
Fibre fineness – most fibres range between 3-5.5 Mic or 1.0-2.8 dtex – strength and absorbent capacity make cotton fibres an ideal material for single-use dry and wet wipes. There are just two reasons for the limited usage of cotton fibres in single-use nonwovens. Firstly, cotton is higher priced than less expensive viscose/polyester blends most times. And secondly, cotton fibres are natural products whose qualities vary both regionally and from year to year.
Truetzschler solutions for the production of sustainable wipes
Tencel Modal with Eco Pure technology strengthens sustainability
Lenzing Group launched the Eco Pure technology which enhances the production of environmentally responsible modal fibers for the textile industry. Tencel Modal fibers with Lenzing Eco Pure technology are considered as the most environmentally responsible option among existing modal fibers in the industry. Total chlorine-free bleaching in pulp and fiber delivers the industry's new standard of clean modal fiber production. With the gentle bleaching process, textiles made predominantly of such fibers tend to be softer than conventionally bleached Tencel Modal fibers, and are very suitable for undergarments, loungewear, bedding and more.
The Eco Pure technology features an eco-responsible production process guided by the EU Ecolabel; a label of environmental excellence that is awarded to products and services that meet high environmental standards throughout their life-cycle. Tencel Modal fibers with Eco Pure technology are produced exclusively in Austria mainly from beech wood sourced from sustainably managed forests across Central and Eastern Europe.
Tencel Modal with Eco Pure technology strengthens sustainability
Spinning news: Eastman launches sustainable Naia cellulosic staple fibre
Eastman, the manufacturer of sustainably sourced Naia cellulosic filament yarn; announces the expansion of its Naia fibre portfolio at Première Vision-Paris (PV), the international fashion and textile exhibition, February 11-13. With the introduction of its new cellulosic staple fibre, Naia offers another versatile eco-conscious material choice for sustainable fashion.
Ruth Farrell, global marketing director of textiles for Eastman said that they are thrilled to expand their product offerings; and they have been working with a strong network of innovative spinner partners around the world; to introduce their new Naia cellulosic staple fibre. Farrell continued saying;
"Working with our value chain partners, we're facilitating quick and easy access to Naia fibres for our mills; and ultimately brands, regardless of their location. It has inherent softness, is quick drying and reduces pilling. It blends well with other eco-friendly materials; such as lyocell, modal and recycled polyester—to produce sustainable fabrics and garments that are ideal for everyday wear".
Eastman launches sustainable Naia cellulosic staple fibre