Special chemicals and auxilliary materials manufacturer Clariant completed the sales of the entire Masterbatches business unit to PolyOne for approximately 1.6 billion dollars. The sale includes Clariant's global Masterbatches business unit and the Masterbatches business unit in India. Hariolf Kottmann, Clariant's Executive Chairman, said that with this sales process, Clariant takes another significant step towards becoming a pure-play specialty chemical company.
Kottmann continued saying; "By focusing on its three core Business Areas Care Chemicals, Catalysis and Natural Resource, Clariant intends to deliver above-market growth, higher profitability and stronger cash generation. Having successfully sold Masterbatches and Healthcare Packaging, our target is now to progress with the divestment of our Pigments business".
As a consequence of the completed divestment of the Masterbatches business, as well as the anticipated divestment of the Pigments business, Clariant will now proceed as soon as practicable with an extraordinary cash distribution of CHF 3.00 per share to its shareholders. Remaining net proceeds from the intended divestments will be used to invest in innovations and technological applications within the core Business Areas and to strengthen Clariant's balance sheet.
Avient is the new name
Producing colour and additive concentrates for plastics, Masterbatches has experience in adding colour and functionality to synthetic fibres. brilliant colourful solutions are offered in carpets, clothing, automotive interiors, nonwovens and artificial turf. With additive products, durability, UV stability, flame-retardancy, antibacterial and many other performance properties can be achieved. Masterbatches became part of PolyOne after the sale and got the name Avient. Avient will help customers to build a better world with an expanded portfolio of polymer colorant and additive solutions.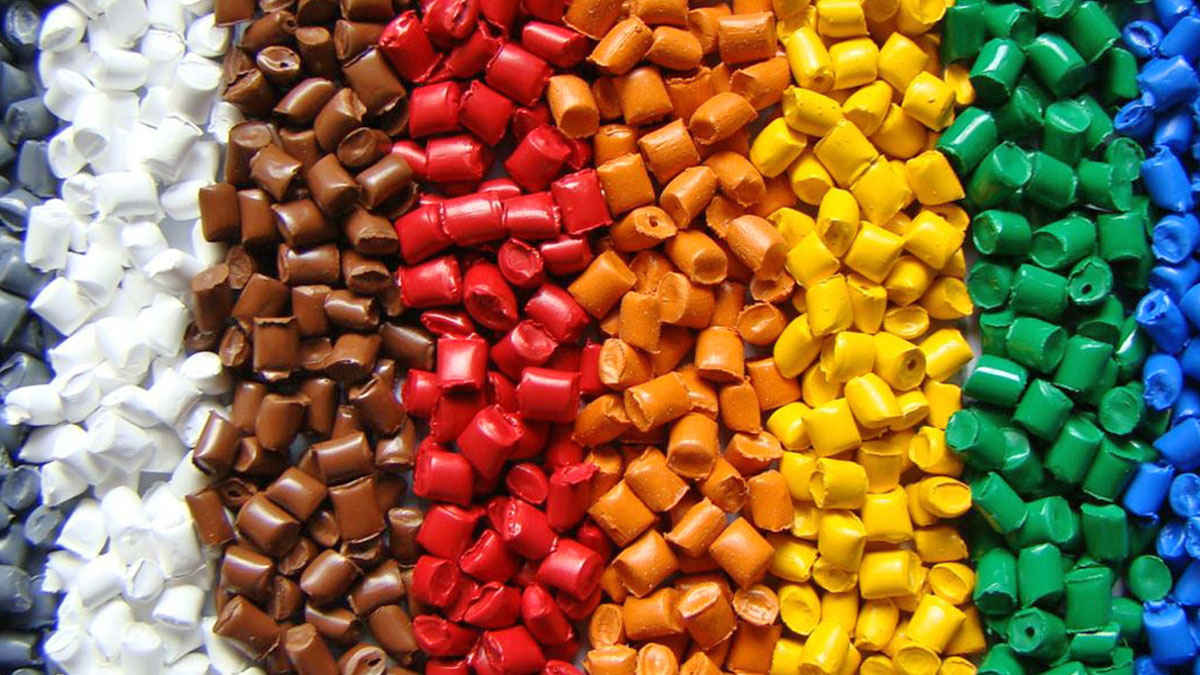 Profitable investments need profitable systems
Professionals in the textile industry are looking for investments that will increase their capacity and profitability with auxilliary materials and technology-oriented solutions. Investment decisions should be made after the discussion of capital expenditure vs. operational expenditure. A comprehensive assessment of all aspects leads to the most profitable investment. Sivakumar Narayanan, Executive Vice President within Uster Technologies talks about operational costs and practical savings for spinners. With a view to the daily reality in a mill he outlines the 'big picture' needed for secure investments.
Nowadays, yarn producers in Turkey have a quality-oriented mind-set and understand the benefits of customer satisfaction. However, there is a need to achieve a balance between managing the challenges related to a low demand cycle, such as capital, retaining personnel and preparing for an imminent potential upswing. When market conditions are tough, quality often becomes a key purchase criterion because customers can choose from many suppliers. Our customers are trying hard to manage short-term needs, while somehow preparing for longer-term sustainability.
New Tension Meter LC from Crealet and its advantages
Switzerland-based Crealet produces electronically controlled warp feeding systems for wide and narrow woven fabrics. They have been developing innovative solutions to increase productivity, efficiency and quality since 2003. The Tension Meter LC, one of these solutions, was recently introduced to the market.
The combination of Tension Meter LC with Measuring Heads LC -for low tension and small yarn groups as well as for high tension and wide yarn groups- allow a total control. This Tension Meter was originally developed by Crealet on a precise customer request to develop a precise warp tension monitoring on ribbon looms with negative warp let-off. Since this type of warp tension regulation usually cannot ensure a uniform warp tension from the full to the empty warp beam, serious problems can arise in the production of more sophisticated fabrics. Crealet presents the new Tension Meter LC to its customers to eliminate this problem.
The Tension Meter shows the current, minimum and maximum warp tension on a display. In case of deviations, the negative warp tension control can be adjusted. The Tension Meter can be equipped with two Measuring Heads so that the warp tension of two warp beams can be measured and monitored. For long-term measurements, the Tension Meter can be attached to a DIN Rail bracket to the weaving machine. Changing the Tension Meter to another weaving machine is very easy and alternatively, the Tension Meter can also be used as a portable meter.
Auxilliary materials news: Lupamat Compressor continues to make a difference in the textile industry
As compressed air solutions, compressors are indispensable parts of an industrial production. Compressors produced in different types and features are designed in accordance with the unique demands of each sector. Established in 1968, Lupamat Compressor stands out as one of Turkey's most powerful and efficient compressor brands. The company produces compressors of different types and capacities suitable for every sector, and also offers a significant added value to the Turkish economy, as it produces locally.
Lupamat Compressor Domestic and International Marketing Manager Tolga Kaynar made a statement to Textilegence; about the work of the Izmir-based company and its solutions for the textile industry. Underlining that they have 50 years of experience in the compressed air industry; Kaynar explained the company's development history as follows; "Lupamat Compressor; which has been manufacturing compressors for many years; joined the Dirinler Group in 2000 and entered a rapid development period. Group includes; Dirinler Makine Sanayi (eccentric and hydraulic press manufacturing) established in 1952, Dirinler Sanayi Makinaları (CNC, lathe, vertical machining bench, double column machining/milling) and Dirinler Döküm Sanayi (wind energy industry, shipbuilding, manufacture of valves and pumps with large and heavy parts for the building industry and heavy industry). Lupamat Compressor continues to be the pioneer of innovations in the sector by using the advantages provided by these group companies, which are industrial powers on their own".
Disclosing that Lupamat exports to more than 50 countries; Kaynar said that they have a wide range of products and they have special solutions for each sector. Kaynar said; "Reciprocating compressors for small businesses, high efficiency screw and reciprocating compressors for medium and large enterprises; oil-free compressors preferred by the food, health and electronics sectors are among our solutions".
Lupamat Compressor continues to make a difference in the textile industry
Auxilliary materials news: 'TOTAL' solutions in textile lubricants
Lubricants are vital for the efficient and reliable operation of machinery in textile production. An expert in this field, TOTAL held the 'Total Textile Lubricants Seminar' in Bursa. 50 textile professionals participated in the event that created opportunities for TOTAL to communicate with existing customers; as well as to strengthen the partnership with potential customers and increase brand awareness in the textile industry. In this special event organized by TOTAL Turkey Marketing; information was provided about TOTAL Textile Lubricants, especially LISSOLFIX and TIXO STAINLESS.
TOTAL is active in the Turkish mineral oil sector for 30 years. Total Turkey Marketing continues to contribute to the productivity needed by the industry for years; with the special lubricants developed for textile equipment. Speaking at the seminar, TOTAL Turkey Marketing and Technology Director Fırat Dokur said; "We are constantly developing our products taking into account the conditions required by the industry".
Auxilliary materials news: Baldwin PREPAC technologies decrease waste up to 50 percent
Baldwin Technology Company Inc. has announced innovations within its Baldwin PREPAC Advanced product line of original cleaning consumables. Designed for newspaper, commercial web and sheet-fed presses; the new technologies optimize production time by shortening the cleaning cycle and minimizing waste.
All Baldwin original PREPAC consumables offer pre-impregnated wet cloth rolls with high ink and lint absorption capacity; so printers can achieve cleaning results that are 100 percent accurate with every run. The next generation of PREPAC Advanced consumables features unique and regionalized solvent formulas; as well as a new sophisticated cloth material. Compared to other products on the market; Baldwin's solutions decrease waste up to 50 percent and can cut cleaning cycles in half; enabling up to 100 extra production hours annually.
Tomas Anderbjer, President, Precision Applications, at Baldwin explained; "Since its introduction in 1995, PREPAC has remained the top choice for pre-impregnated wet cloth rolls. If it's not Baldwin, it's not PREPAC. With the new PREPAC Advanced consumables, the company once again innovates blanket and impression cylinder cleaning for the print industry; providing technologies that optimize productivity and decrease the impact on the environment".