Konica Minolta, one of the leading suppliers of industrial inkjet printheads, inks and textile printers, had a chance to introduce its latest solutions to textile professionals from all around the world at ITM 2022, with its partner in Türkiye, SPOT Tekstil. The company, attracting attention with its new workflow software and Nassenger 10e, hosted lots of domestic and foreign visitors at its booth for five days. Konica Minolta Textile Sales Director Gianluca Macchi, in a statement to Textilegence, said that after more than a 2 years break due to the pandemic, it was great to meet again all their existing and potential new customers, as well as all their colleagues and friends from all around the world.
Macchi stated that they met with customers from lots of different countries and in addition to the Turkish market, they hosted several customers from Pakistan, Uzbekistan, India, Thailand, Bangladesh and Greece. He added that Pakistan, Bangladesh and Uzbekistan are potentially the fastest growing markets at the moment in terms of digital printing technology.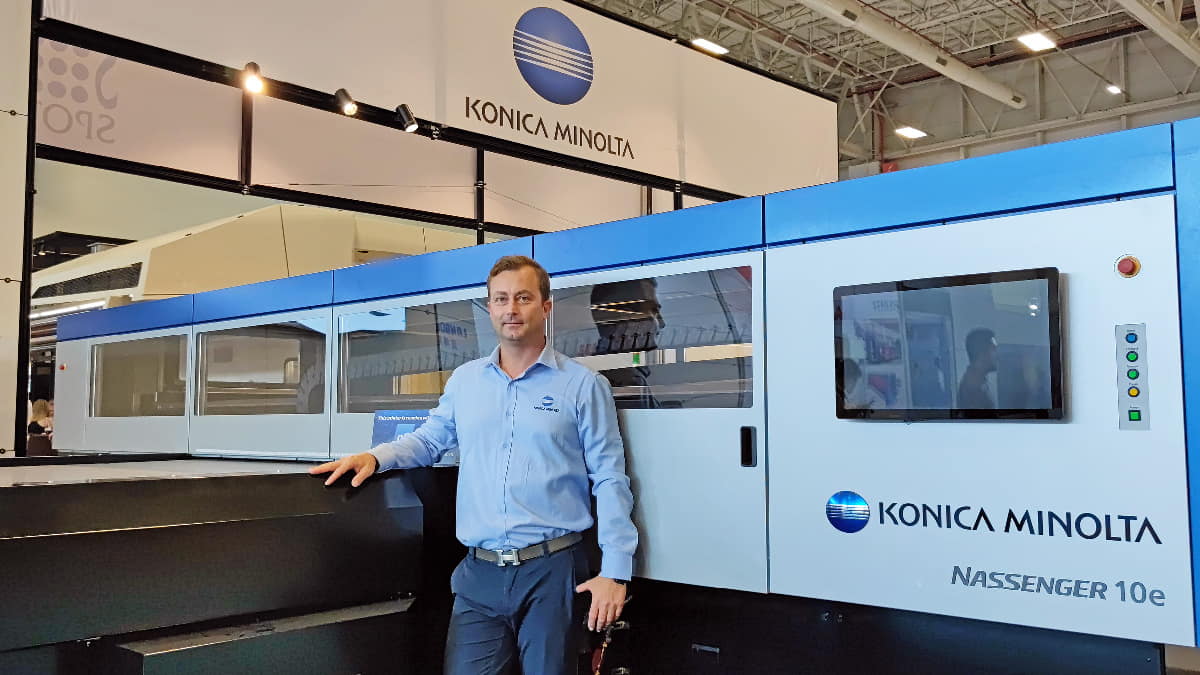 The new workflow software of Konica Minolta allows to change the production process innovatively
Konica Minolta introduced its new workflow software and had an opportunity to tell the advantages one-to-one to the visitors at ITM 2022. Gianluca Macchi explained: "The samples from our in-line pre-treatment we have shown during the exhibition, which will allow our customers to change their actual production process innovatively, attracted great attention between our existing and potential references. In fact, while using it, they will be able to make an in-line preparation by firing it through dedicated printheads in order to skip the off-line pre-treatment process."
Nassenger 10e stood out with its new features
Another solution that presented to the attention of visitors with its new features at the Konica Minolta booth was Nassenger 10e. Standing out with the features of maximum precision, fast printing time, and ease to use, it provides high production capacity whilst maintaining the same quality. It also offers different printing modes to meet every possible production requirement and an ideal choice for users needing to meet rapid production schedules with high-quality standards.
Gianluca Macchi disclosed that a lot of customers asked the details about the new main features of Nassenger 10e during the exhibition and continued: "In fact, with this new model, we can guarantee a speed increase of around 10% compared with the previous model, and also an innovative belt washing system which will allow users to save up till 60% of their actual water consumption."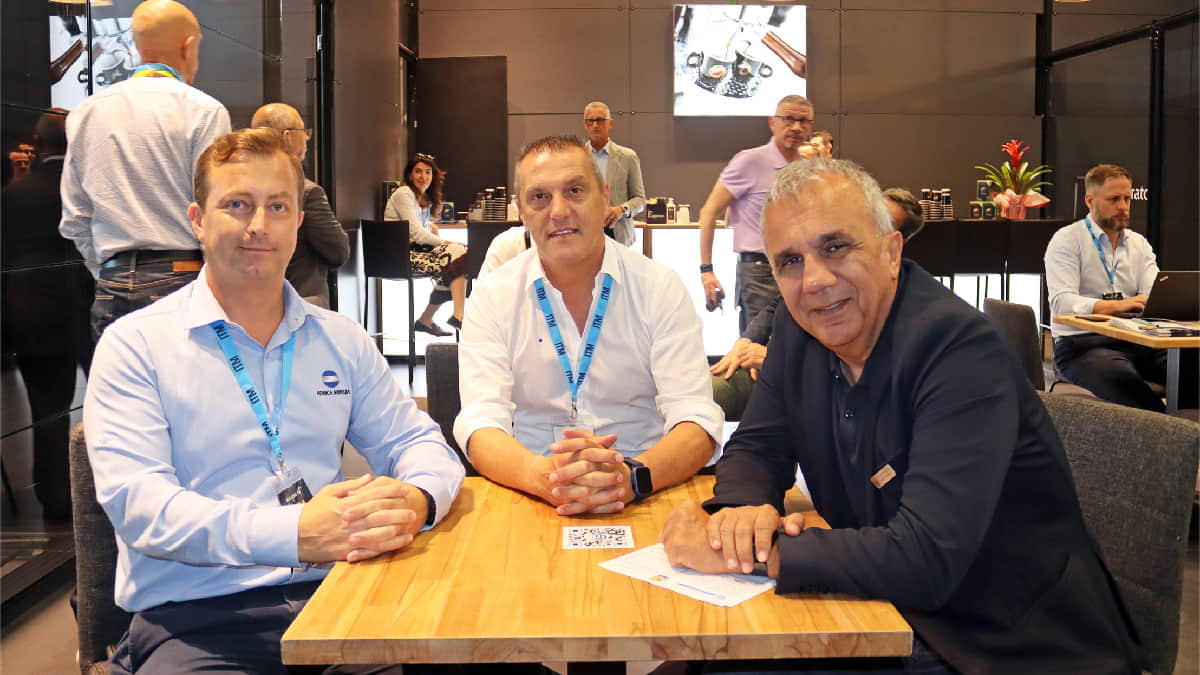 "SPOT Tekstil is an important partnership with its wide experience of many years"
Gianluca Macchi underlined the importance of their partnership with SPOT Tekstil, saying: "SPOT Tekstil is one of the most important local agencies and they have a wide experience of many years in textile. Actually, Spot Tekstil's relationship with Konica Minolta brand dates back to 2010, when they started promoting Konica Minolta on behalf of Verga Textile which, at that time, was the sole exclusive distributor for Konica Minolta in Europe and Turkey." He noted that SPOT Tekstil has all the most important suppliers in its portfolio for the full textile process from preparation to finishing and stated that this gives them the chance to satisfy customers' needs from a 360° point of view. He disclosed: "As Konica Minolta, our brand value has a respectable position in the Turkish textile and apparel industry, thanks to their fast and uninterrupted service to our customers. It is always our first priority to be in close cooperation with the Turkish textile industry."
He added that they are very pleased with the interest in their new solutions and developments at ITM 2022 and concluded: "We are absolutely working in order to develop several sustainable projects which will be presented during ITMA 2023 in Milano."