Vandewiele, the manufacturer of textile machines, technologies and components with its numerous brands, left behind a successful ITM exhibition. The company exhibited its latest developments from carpet weaving and tufting solutions to many other digital solutions and held efficient meetings during the five days. Vandewiele Exhibition Manager Danny Bourgois said that ITM 2022 was so beneficial and the visitors from numerous countries showed great interest in its booth, sharing his reviews on the exhibition to Textilegence. 
Bourgois stated that they were very happy to be at ITM 2022 and see much more visitors than they expected, noting that they have so many visitors not only from Turkey in the first place, but also from outside: "Mainly visitors from Egypt, Uzbekistan, Iran showed interest in our textile machinery solutions and we expect that this will lead to new opportunities for all parties of course."
"Repeat orders of many customers are the best proof that Vandewiele developed"
Danny Bourgois explained the latest solutions included at the Vandewiele booth as follows: "In carpet weaving, the most revolutionary new development is our RCF carpet weaving machine. It is a face-to-face machine combined with a digital creel, the Fast Creel, with individual tension control on every yarn. The other new developments shown are the JiL with integral gantry, directly on the loom; INCA technology on extrusion; Myriad high-speed tufting solutions; Superba individual winding control with B403 and many more."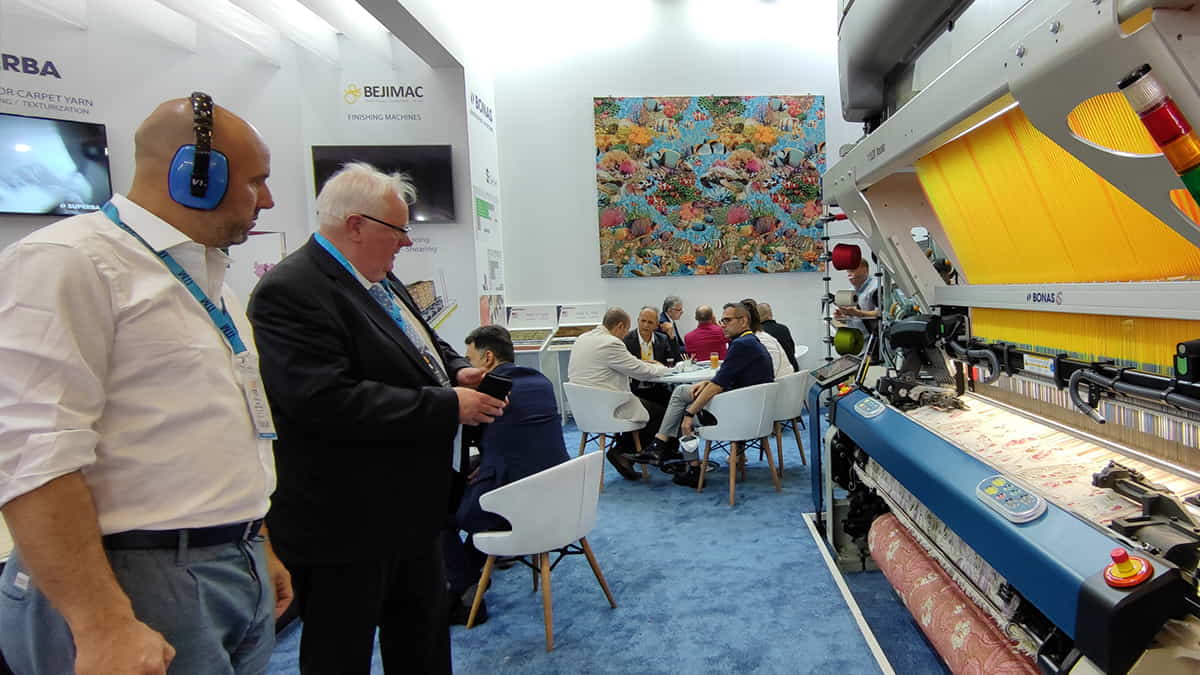 He said that the Ji and the bigger model JiL have the advantage to combine an interesting price, compact dimensions and high flexibility and continued: "The technology is proven and the customer is for future projects also flexible to expand to higher hook capacities in most cases. The selection principle is the key factor. We separate the electronics and the mechanic cassette system as we did already on Si. Repeat orders of many customers are the best proof that we developed."
Bourgois stated that they are able to increase the production speed by their new RCF carpet weaving machine (a high-speed weaving machine combined with the digital Fast Creel) by more than 20% and relayed that this is because with have individual motors controlling the tension of every pile yarn. He continued: "Then we have of course additional advantages by the digital control: precise yarn consumption control, auto-lift functions, more regular pile surface etc. Customers are welcome to discover themselves in our Vandewiele Experience Centre."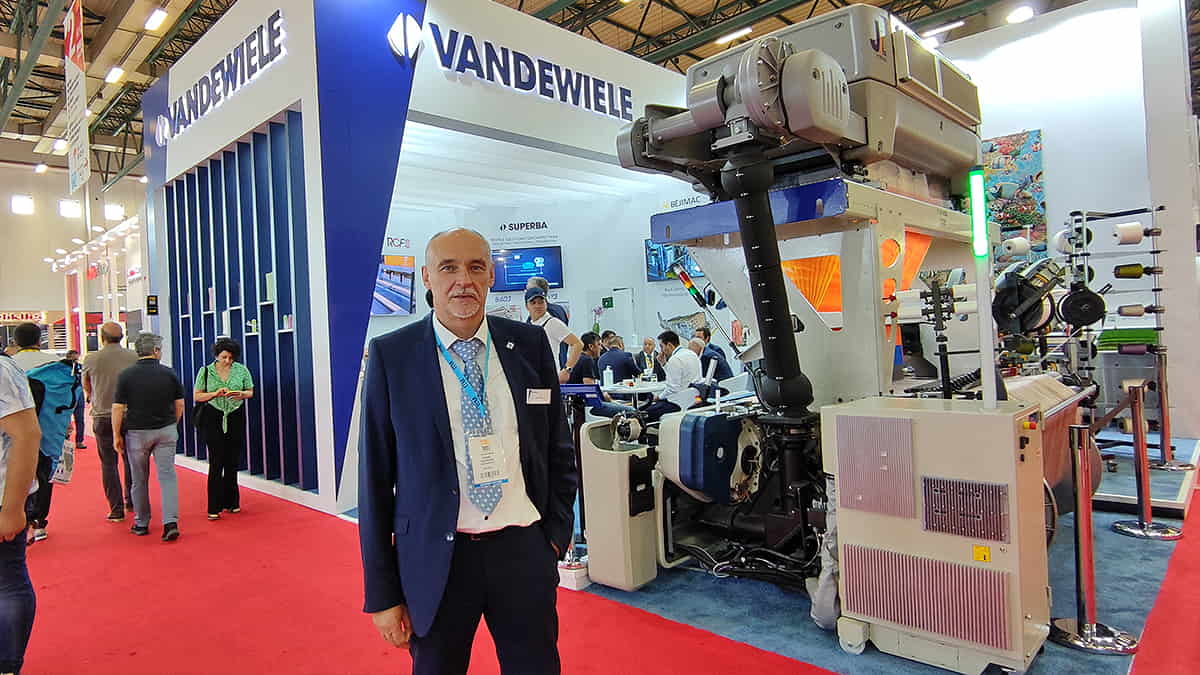 TEXconnect support the producers in digitalisation
Danny Bourgois noted that in these modern times, as a weaver, tufter, finisher or yarn producer it is important to know what is going on in the machine park and emphasized that digitalisation is the key word. He said that TEXconnect software platform offers this possibility to the customer, organizing, planning and also analysing production figures: "Of course, this is combined with information like manuals and videos how to operate the machines. A customer that has their machines connected through TEXconnect will always have the latest version of processing software and in these digital times, this is most important."
Bourgois stated that Vandewiele was already well organized in offering diagnostics and service in a digital way, on-line, before the pandemic and disclosed that with their platform TEXconnect, they have a tool to help their customers and the pandemic made them realise the importance of even more digital solutions. He said that as their service people were not able to travel due to the pandemic, they were lucky that in their most active markets they had established local service teams already many years ago, adding that therefore, their approach now is to reinforce even more these local teams.
Bourgois, saying that apart from Vandewiele, they are also very prominent represented by their other textile machine brands and products such as Savio, Superba, IRO-ROJ, Bonas, Mesdan, Loepfe, Sedo, Bejimac, Cobble, Memminger, Protechna, BMS, Titan and so on, concluded: "Turkey remains one of the biggest carpet and velvet producing country in the world and textile country in general."