Picanol, one of the leading weaving machines suppliers, offers a wide range of upgrade possibilities that will enable users to get the best out of their machines with Weave-Up. The company recently added six new Weave-Up features to their solutions: e-Leno on rapier, Guided Gripper (Conversion to Guided Grippers), Picanol Knot Extractor (PKE), Pneumatic pile backrest, Tension Display (TED) and the Waste ribbon winder and detection.
Picanol continues to support its customers with new features
The e-Leno, which is available on OptiMax, OptiMax-i and OptiMax-i Connect, makes a full leno fabric selvedge left and right-hand sides and each e-Leno device is driven by a small motor which is integrated into the device. The e-Leno split binding is stronger than a doup heddle binding. It assures a regular and stable fabric fringe and each unit is independent electronically driven and controlled while settings are managed from the machine display.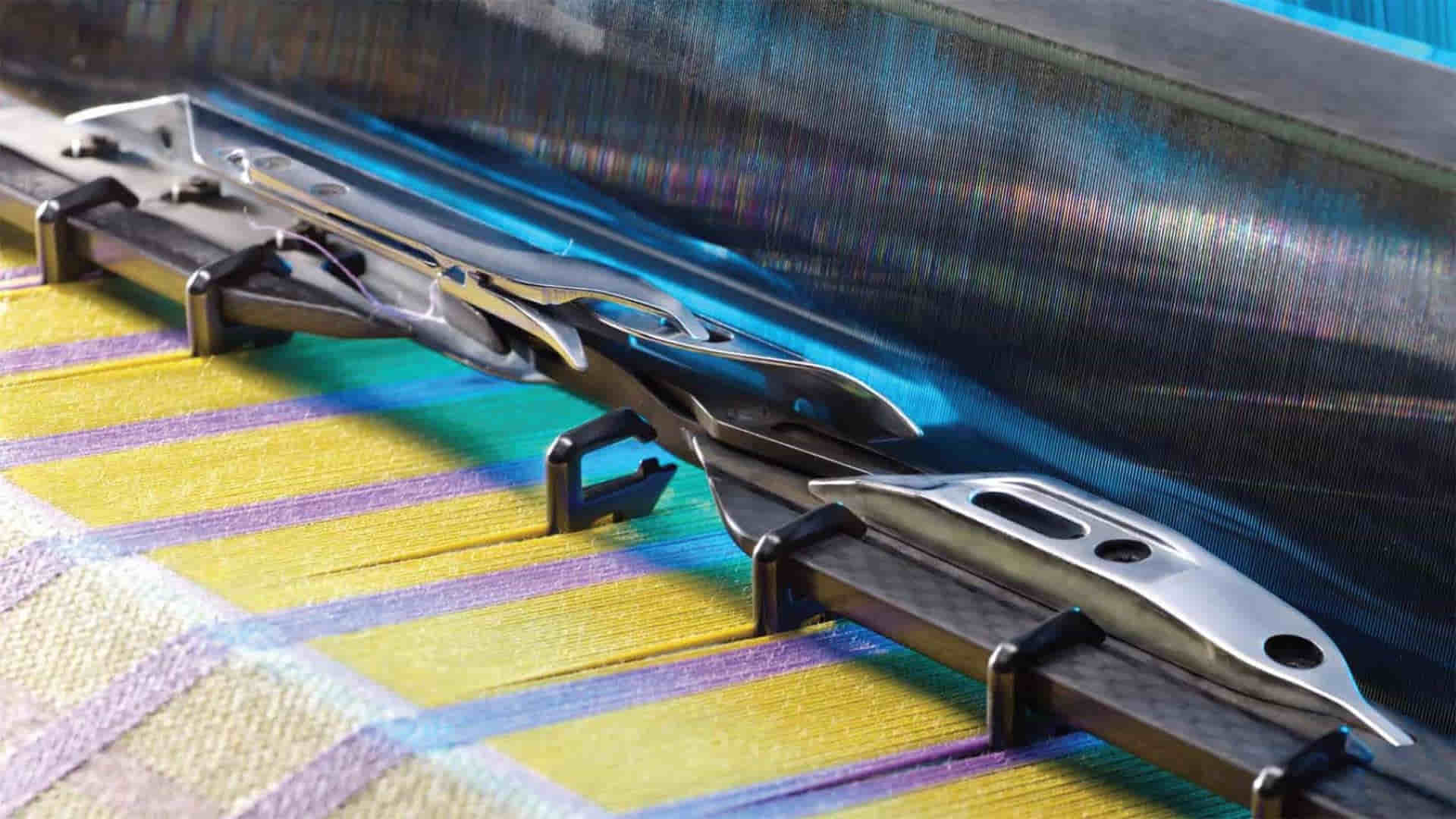 The grippers and rapier tapes of the light-weight Guided Gripper system are guided by one-piece hooks. It provides high industrial speed, and superior gripper performance for weaving spun articles and includes a small rapier head and small shed.
The Picanol Knot Extractor (PKE) which is available both on airjet and rapier machines, detects the position of knots in the weft yarn. In the case of PKE activation, the selection of a particular weft channel is stopped when a knot is detected. The weaving machine keeps on weaving while the knot is slowly pulled into the waste ribbon. Once the knot has disappeared in the waste ribbon the selection of that particular channel is activated again.
Pneumatic pile backrest offers optimum pile quality over the entire width with a fast, accurate but gentle dynamic behaviour of the pile compensation. It also provides superior control of the pile tension over the entire loop formation cycle.
The Tension Display (TED) is mounted on the turning knob of the flex holder on the prewinder. To increase or decrease the tension on the weft yarn, one turns the knob to change the distance between the S-flex and the prewinder drum.
With the Waste ribbon winder the waste lint is guided to and winded up on a separate spool located at the machine side as an alternative to the standard execution whereby the waste ribbon is accumulated in a waste ribbon container. This is combined with a Waste ribbon detection, also available separately, which checks continuously if the waste ribbon is kept under tension and also if this ribbon is being removed correctly.