Marzoli, the Italy-based textile machinery manufacturer, met textile professionals from Türkiye and numerous any other countries at ITM 2022 on June 14-18. The company, hosting its visitors in an area of 143 m2 at its booth, presented its latest technologies on sustainability and digitalization. The new CMX combing machine came to the forefront with its new advantages at Marzoli booth, where visitors were also able to examine the machines through virtual reality for 5 days. Marzoli Marketing Manager Ilaria Scalvini, speaking to Textilegence, said that ITM has been a great success for Marzoli and it has been a pleasure to finally attend this exhibition in person to welcome and meet face-to-face their customers.
Scalvini, relaying that ITM has been also a fitting occasion to compare with industry professionals and a precious opportunity to showcase the high value of Marzoli solutions for spinning, stated: "We welcomed and met a lot of customers in our booth during the five days, not only from Türkiye but especially from Iran, Uzbekistan and Pakistan." She added that based on the meetings they had during the exhibition, Iran seems to be a potential growth market, as well as Uzbekistan and Pakistan.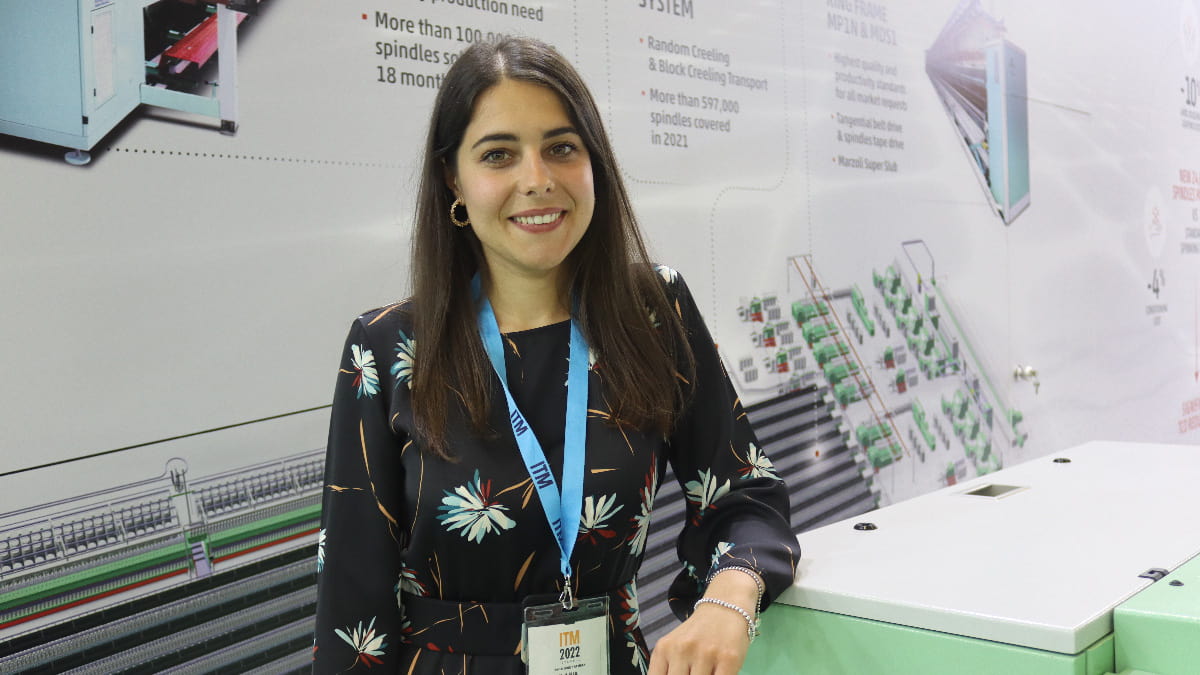 "Adopting green technologies means carefully balancing business needs with environmental sustainability"
Ilaria Scalvini mentioned that for Marzoli, developing and adopting green technologies means carefully balancing business needs with environmental sustainability. Saying that since 2012, they have focused on continuous innovation in the mechanical regeneration of textile fibres, Scalvini relayed that their know-how focuses on the transformation of post-industrial and post-consumer textile waste, creating high-value recycled fibre to be processed with ring spinning technology. She continued as follows:
"Another important concept that is emerging in the textile sector is digitalization, as a tool for the implementation of remote maintenance and improvement of machinery performance which, in turn, help in increasing productivity, reducing power consumption and decreasing wastage. With Marzoli, this is possible thanks to 5 advanced digital solutions that allow the full digitalization of the spinning mill."
Scalvini noted that their new state-of-the-art combing technology CMX attracted great attention at ITM 2022: "It is the unique 10-head combing system which, with a capacity of up to 115kg/hour, guarantees a level of productivity 25% higher than the previous model, along with energy savings equal to 20% kW/kg."
Scalvini, talking about their R&D studies in the coming period, said that they will focus on the development of the Textile Engineering concept that consists of 4 technological areas: spinning technology, digital textile, nonwoven solutions and circular technologies. She also mentioned that the first half of 2022 has been a very important period for Marzoli in terms of order income, and that they expect the same results also in the second half of 2022.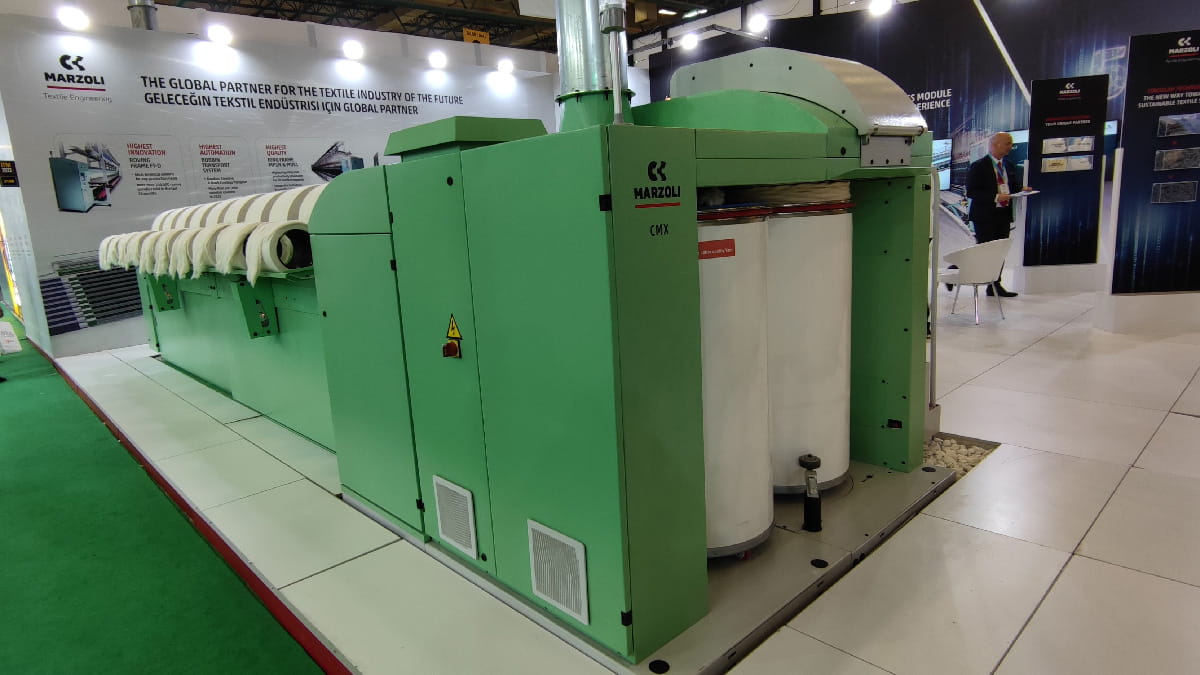 Marzoli further strengthened its position in Türkiye with its new branch
Ilaria Scalvini said; "Türkiye has always been a very important and strategic market for Marzoli, since Turkish customers have always shown a great interest in quality, and for this reason, Marzoli has always been the perfect partner for this market," and added in the last period, Türkiye has been also the most important market for the European zone.
She noted that they further strengthened their position in this market by opening a new branch in Türkiye and she concluded: "Marzoli has recently opened a new branch in Türkiye, located in a strategic position, to better serve customers, in an effective and timely way. This choice is a further step in Marzoli's development strategy: after 170 years of activity, we keep on asserting, with ever greater determination and awareness, our brand and know-how in the Turkish market."