CTT Group and TechniTextile Québec by expressing their partnership pointed out Quebec and the Canadian textile industry, with its innovative and sustainable approach, at ITMA 2023. CTT Group, known for specialized in applied research and analysis in technical textiles, and TechniTextile Québec, a cluster that brings together industrial, technical, scientific and government stakeholders involved in the value chain of technical textile materials in Québec, demonstrated their partnership in terms of innovation, and development of textile-based products in the exhibition. The visitors had the opportunity to discover the advantages of Quebec textile solutions during 7 days.
Answering the questions of Textilegence, CTT Group Vice President, Business Development & Partnership, Valério Izquierdo, and TechniTextile Québec General Manager Dany Charest evaluated the exhibition and the innovative solutions that they offer for the textile industry. By highlighting the Quebec textile industry, both elaborated the developments, research-based solutions, and technology concerning the industry.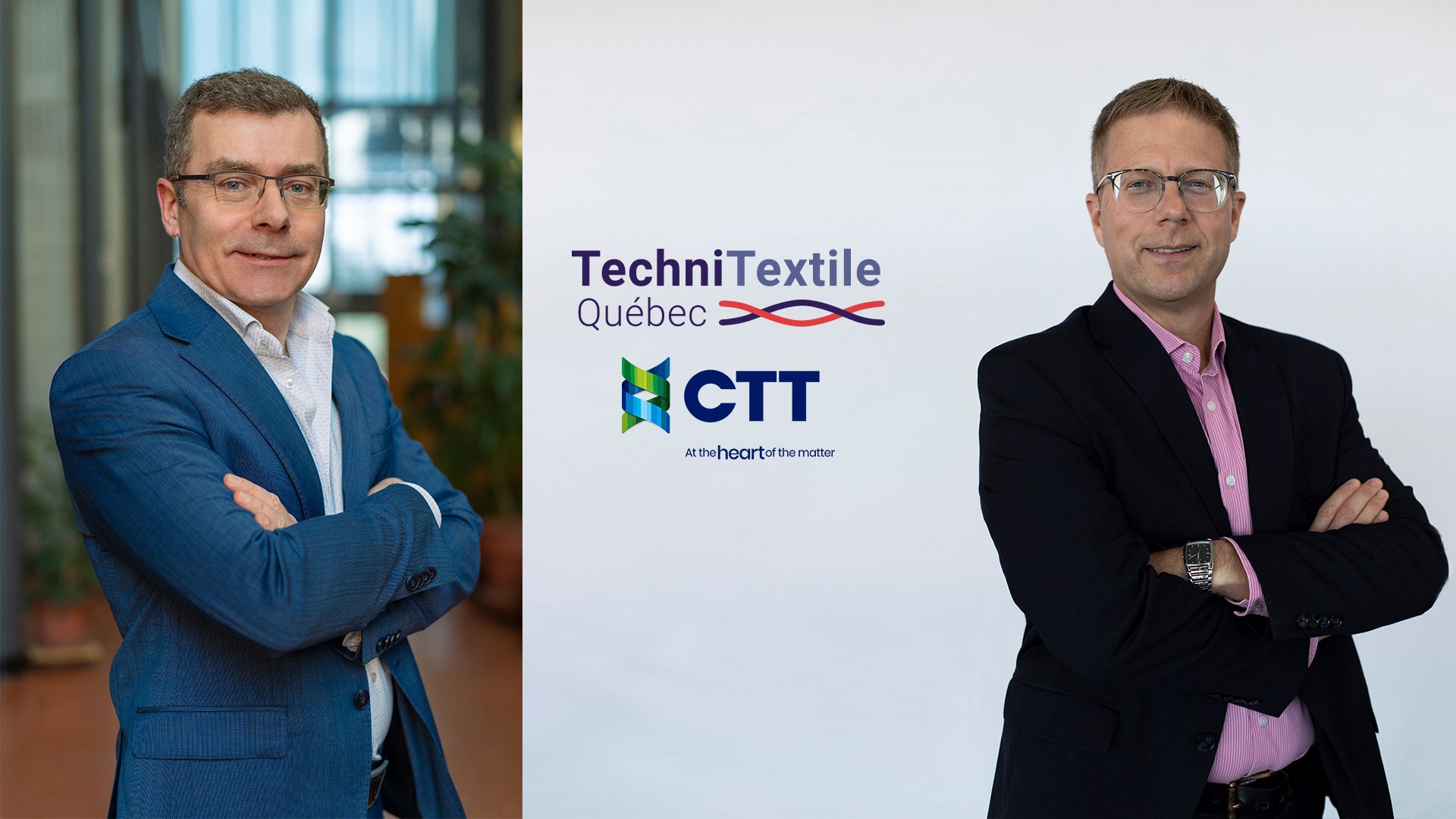 Visitors discovered investment opportunities in Quebec textile industry at ITMA 2023
Valério Izquierdo stated that most of the visitors are looking for improvements about sustainability at ITMA 2023 and he highlighted their specialties in research and lab services as CTT Group. Izquierdo explained their experience in the exhibition with these words: "First of all we had a lot of Canadian visitors as well as from the rest of the world. Our visitors are mainly manufacturers of fabrics. They visit our booth to see material development and innovation." He also said that visitors want to invest in new equipment and innovations concerning sustainability and different approaches. In this context, Izquierdo emphasized their aim in the exhibition: "The main thing we want to highlight is the Canadian textile industry and Quebec textile. Since most of the visitors want to invest in new equipment, we think it is important to relate this kind of information."
Dany Charest asserted that TechniTextile Québec fosters innovation in a collaborative way. He also affirmed this collaborative work concerning ITMA 2023 by saying: "We are about 27 companies from Quebec. We, TechniTextile, created co-inventors for companies with center researchers, and we came to ITMA. We support collaborative projects, but the main action is to promote the sector." Charest pointed out that Techitextile's aim for Quebec and Canadian textiles to be more visible, they bring companies and organizations together from different areas of the economy that integrate textiles into their products. In this sense, different companies from the Quebec textile industry and Canada shared a common booth with a collaborative approach at ITMA 2023.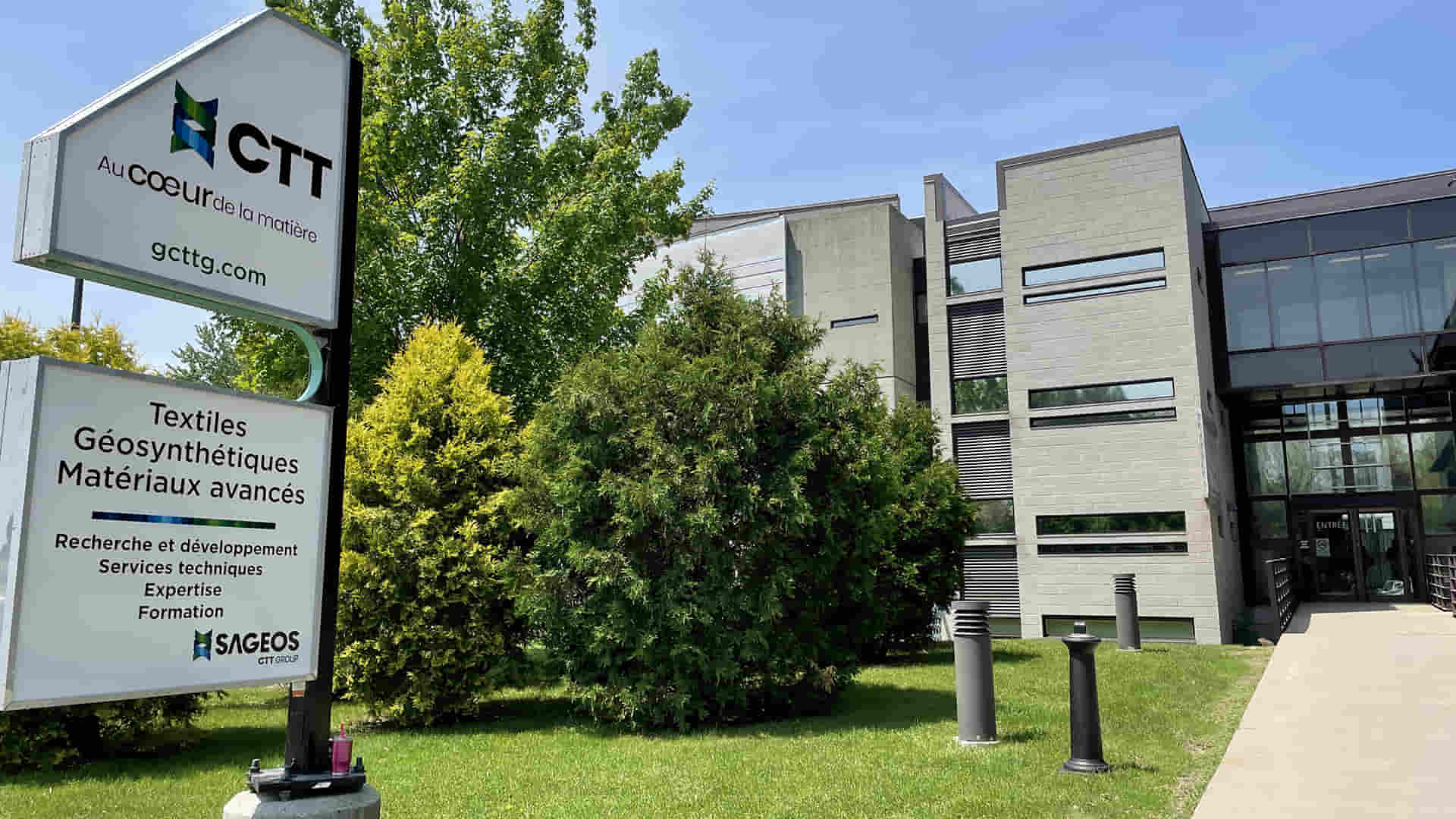 "CTT Group is a research and technology transfer center for the textile industry"
Stating that CTT Group is a research and technology transfer center for the textile industry, Valerio Izquierdo; "CTT Group is a research and technology transfer center for the textile industry. We do applied research and testing of technical textiles, advanced textile-based materials for product development. If the industry needs support for their own production development, we are here for them. We are open to any type of research like smart textiles, technical textiles, geosynthetics, 3D performs for composite materials, and arctic climate. We do have specific research for eco textiles and processes. Everything related to sustainability mainly gets into that." Further, he also highlighted visitors want to find new technologies to be sure to increase the capacity.
Dany Charest explained the role of TechniTextile Québec that they foster partnerships with industrial, commercial, and institutional organizations to create value, support innovation, boost commercialization, and promote business creation from a sustainable development position. By also stating the support of the Quebec government, Charest; "For instance, when we have 3 different companies that ready to collaborate together a project of product development, Quebec government gives them some grant to support the collaboration." He added that the cluster promotes and facilitates the purchase of value-added textiles manufactured or processed in Québec and explained that they will continue to offer the most effective solutions to the textile world working together.