The leading magazine of the textile and printing industries reached its readers with the Textilegence January – February 2021 issue. The 46th issue of our magazine, which is closely followed by industry professionals, awaits you with the successful investment news of brave entrepreneurs in the face of challenging market conditions. After a very tough 2020, hopes and expectations for 2021 are very high. In the new issue of Textilegence, you will find developments in the global and local textile industry, investment news and exclusive interviews. Here are some titles;
One of the leading brands in direct-to-garment printing and direct-to-fabric printing technologies, Kornit Digital continues with a new representative in the Turkish market. MatSet, the owner of printing and advertising solutions, will put its knowledge and experience into the service of Kornit users. We talked about Kornit's expectations from the Turkish market and market works in the new era with Matset General Manager Doğu Pabuççuoğlu.
One of Turkey's major yarn manufacturers, Rubenis has signed a new investment and entered into the knitting business. The company's new knitting facility fully consists of Mayer & Cie. machines. Selami Karaağaç, Rubenis Yarn Sales Manager, made special and important statements to Textilegence about the investment and market studies.
Something is happening in the textile and cotton market of Uzbekistan. There is a liberalization in the market, which constantly receives new investments. We especially discussed the transformation in cotton cultivation and the fact that the first steps were taken for a new Uzbek textile industry. You can find more in our news article.
Another cotton news is from Taren Engineering regarding delintation. Developing Turkey's first and only patented technology that improves the cotton delintation, Taren achieves significant sales and jobs. Interview with company officials provides detailed information.
How does the R&D and design processes of the finishing technologies manufacturer Biancalani work? Those involved give some clues.
Mimaki Eurasia brings together the printing industry with a new solution. Details about the TS100-1600, the first textile printer of the entry-level 100 Series, can be found in this issue.
UV printing technologies specialist Pigment Reklam draws attention to a serious potential in industrial and decoration applications with the 3D scanner Metis DRS 2020 DCS.
Gama Recycle Elyaf ve İplik is among the largest in yarns produced from recycled fibers. Company owner Zafer Kaplan explains the success in this business.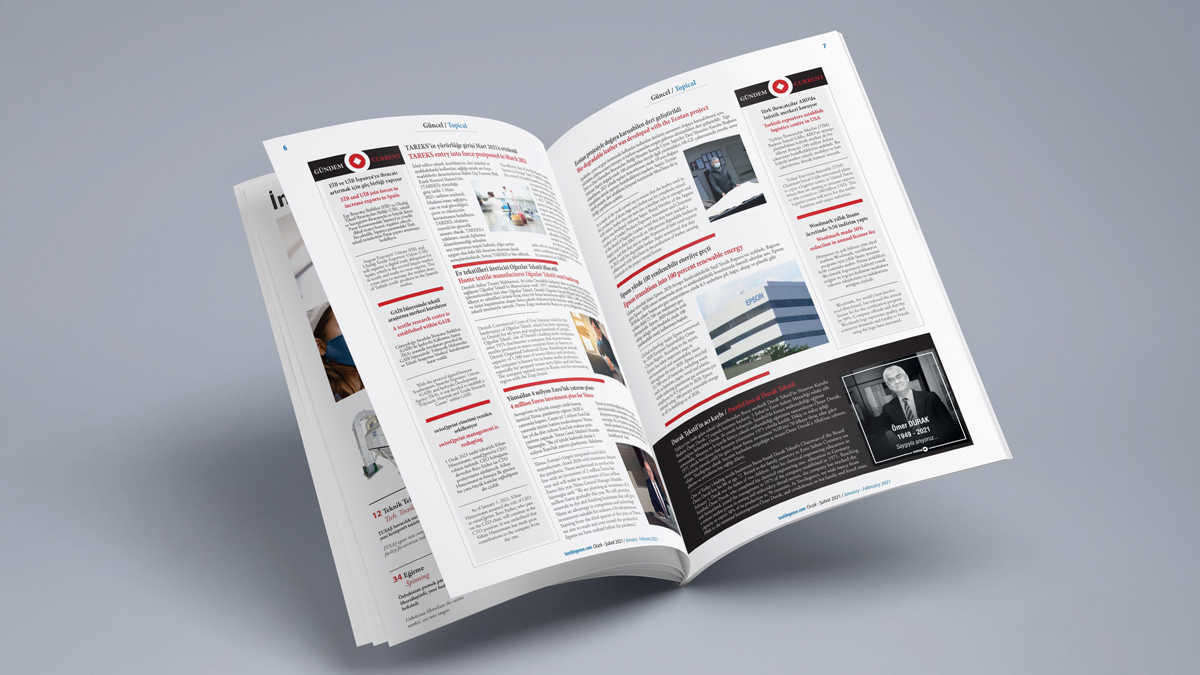 You can subscribe from this link to read the entire magazine.
In this issue, you will find more news apart from these topics; Vandewiele's acquisition of Savio, Andritz's acquisition of Laroche has attracted attention in the machinery industry. Groz-Beckert's technical article on face masks will be useful for everyone. Kipaş became the only denim manufacturer selected for an important EU project.
You can get the printed and digital versions of our magazine for more.