German textile machinery manufacturer BRÜCKNER will present special finishing concepts for textiles, technical textiles, nonwovens and floor coverings to the textile industry at the ITM 2022 to be held on June 14-18. The company, which repositioned itself during the pandemic period by using the opportunities brought by the crisis atmosphere created by the current pandemic, economy and war conditions, will share its new developments for a profitable textile production with the visitors at its booth number 1406B in Hall 14.
BRÜCKNER will demonstrate the advantages of the double-heating stenter concept at ITM
Depending on availability, finishing lines can be operated with gas or oil, but also other combinations with steam or renewable energies are possible. This means that production delays and machine downtimes can be avoided as far as possible. BRÜCKNER responds to this with the newly developed double-heating stenter concept. In addition, BRÜCKNER has developed intelligent assistance systems for its machines that support the machine operator in using the best possible process to operate the line as energy-efficiently as possible. Further energy savings are possible with new energy-efficient motors or heat-recovery and exhaust air cleaning systems. This also helps to avoid harmful emissions.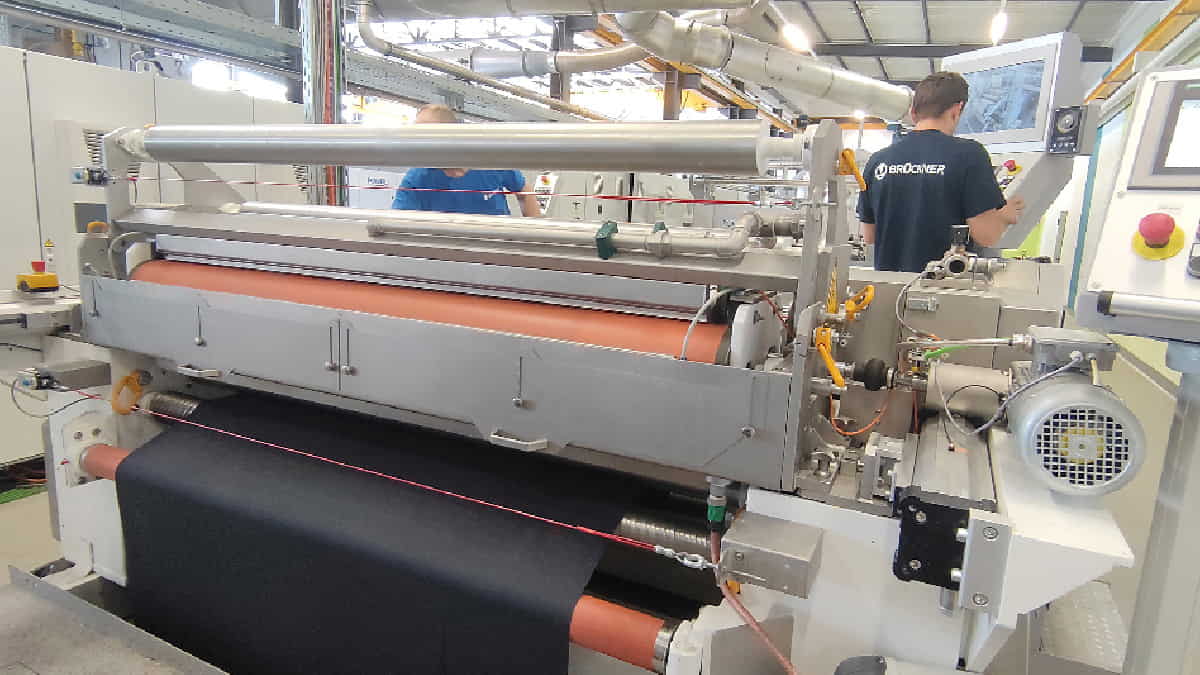 ECO-COAT solution to reduce chemical use
BRÜCKNER's further developed ECO-COAT minimum application unit contributes to textile manufacturers focusing on reducing the use of chemicals. Nonwoven fabrics can also be finished on one or both sides via different fabric paths in addition to knitted and woven fabrics. While single-sided application up to 100 g/m² can be achieved with the minimum application via an engraved roller, for example, double-sided and higher application quantity is achieved by impregnation in the nip. Irrespective of the selected fabric path, a very small liquor reservoir means that only minimal quantities of wastewater are produced when changing batches or liquors, and the use of chemicals can also be significantly reduced. In addition, less water has to be evaporated in the subsequent drying process than, for example, in the case of impregnation in a water bath, so the energy requirement is significantly reduced.
Among the solutions BRÜCKNER will introduce at the exhibition are the new OPTI-COAT 2in1 coating unit, which combines the advantages of application via floating knife and knife-over-cylinder in one system. Due to its design, the unit offers good accessibility for maintenance and cleaning work and delivers successful coating results.
BRÜCKNER will also host its visitors at the Techtextil, which will be held in Frankfurt on June 21-24 June, in Hall 12.0, Stand B60. Visitors will have the opportunity to learn about the company's new developments at both events.