Lupamat Compressor, one of the most preferred brands in the compressed air sector, especially in textile applications, will meet with its visitors at the ITM 2022 to be held at TÜYAP on June 14-18. The company will exhibit its best-selling and newest products in the textile sector, primarily in weaving, in Hall 2, booth 210. Lupamat Compressor A.Ş. Southern Marmara Region Sales Manager Burcu Türkmen explained that ITM 2022, hosting numerous domestic and international participants, is of great importance for them in the statement to Textilegence. Türkmen stated that they would be pleased to welcome all visitors at their booth and to present their products and services for their compressed air needs in the best way possible.
Türkmen, providing information about the products to be displayed at the Lupamat Compressor booth, stated that the Premium Series compressors they have been producing for a long time will take their place at the booth as usual. She noted that other equipment they developed for weaving companies will also be exhibited, and announced that they plan to transfer their long-standing experience to their customers. In addition, Türkmen disclosed that they are trying to bring a product to the exhibition, which has not been produced in Türkiye until now and they have been working on it for a long time, saying; "This product will be very different in terms of both efficiency and mechanics. At the same time, it will be a first in our country on behalf of the compressed air sector."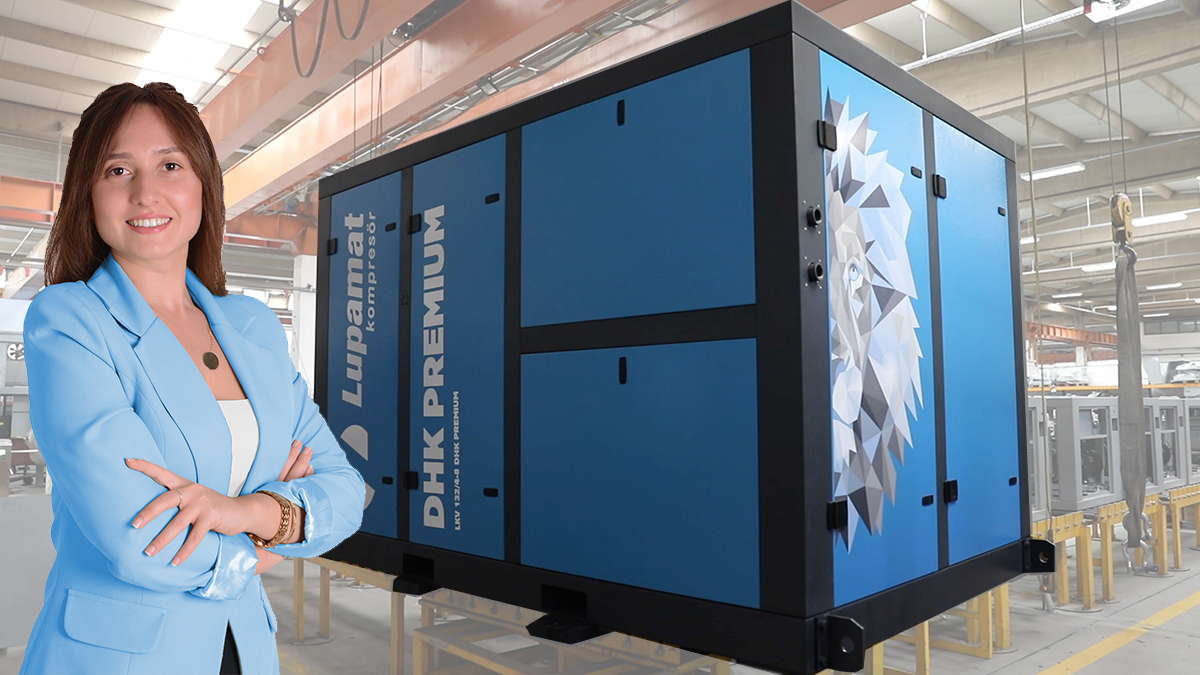 "We are in a position to compete with European manufacturers in terms of efficiency with our DHK PREMIUM series"
Burcu Türkmen emphasizes that energy efficiency is always their first priority in production; "We reflect our difference in the best way with the quality of equipment used in our compressors and our engineering infrastructure, for this reason." Türkmen, underlining that their compressors can compete with the products of international machinery manufacturers in terms of technical features and energy efficiency, said; "We compete on a serious level with European manufacturers in terms of efficiency with our DHK PREMIUM series and some of the other models that we have produced in the last five years. We have managed to significantly reduce the imports in this field in our country thanks to these Europe-standard improvements. I would like to thank the employers, especially our engineers working in the textile sector, for their trust and support during this process, through Textilegence." Türkmen also added that they enable their customers to be competitive in their initial investment costs and that they are solution-oriented in all their services.
The priority of the Lupamat Compressor R&D unit is Industry 4.0
Burcu Türkmen stated that Lupamat Compressor always follows the rapidly developing technology today and explained that their priority is Industry 4.0 with the infrastructure developed by the R&D units established in 2018. She said; "Our panel programs, developed by our own software team, can be easily integrated into the automation systems that our customers use in their own businesses. We have made it possible to monitor the working performance of our compressor, etc., from their own systems and even from mobile phones 24/7 free of charge with this software. Our energy efficiency is also monitored with Industry 4.0 Compliance." In addition, Türkmen stated that they have been involved in numerous domestic and international projects with the engineering infrastructure and design studies developed by the R&D units and Screw Compressors. She added that they have contributed to the country's industry with their exports in the project studies they have been successful in as a domestic manufacturer.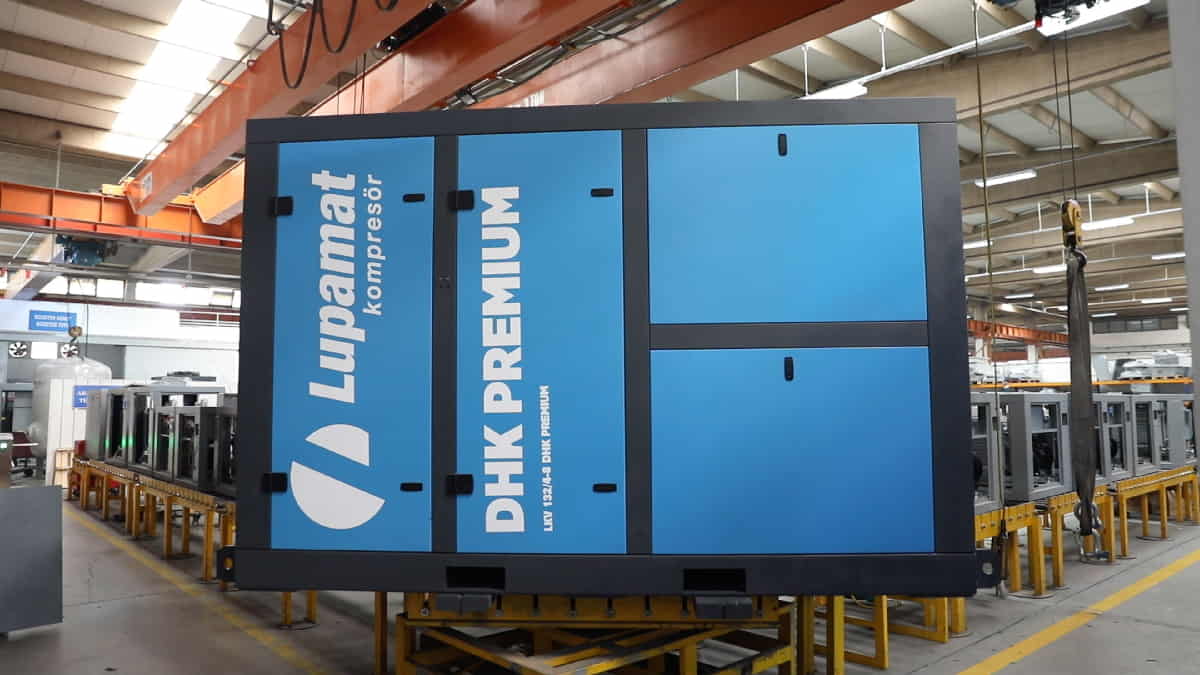 "We are producing with a margin of error close to zero at this point today"
Burcu Türkmen, saying that the textile industry is the locomotive of Turkey, disclosed; "We saw this more clearly and increased our awareness in this field and produced different products for the textile industry about 5 years ago. We think that we have been very successful in this." Türkmen, reminding that their demands and needs were determined in close cooperation with the textile manufacturers in this process and that they made R&D studies and investments in this regard, underlined that they have been producing with almost zero margins of error at this point. She noted that customers prefer them mainly because of their numerous positive references and the fact that Lupamat Compressor is a part of a strong structure like Dirinler Group and also stated that they make their customers feel that they are in the right place and that they will not have any problems in terms of sustainability and trust. Türkmen ended their words as follows:
"I know that we are a successful manufacturer in our sector and I think that we have made a great contribution to our country's industry as Lupamat Compressor. This is teamwork. We are happy that we will have the chance to convey this success to all our participants through ITM 2022. It is an honour for us that our customers choose us and we offer our services in a partnership with them as a domestic and successful manufacturer. We aim to further strengthen this cooperation and reach new markets at ITM.